Description
Join us in our upcoming special edition seminar as we have DailyFX analysts Ilya Spivak and David Cottle as well as IG analyst Jingyi Pan discuss about the market outlook of 2018. Find out what moves the market, which currencies pairs are the main drivers and how the Japanese yen looks for the remaining year.
Also, stay tuned to the second part of this seminar as they continue in a panel discussion on 28 February.
---
Who's it for?
Anyone who is keen to boost their trading knowledge on global FX market.
---
Seminar key features:
Top Global Macro Themes in 2018

What are the big-picture trends and dominant themes that will define financial markets this year? What will they mean for key assets like the US Dollar, gold and stocks? This presentation will propose some answers to these burning questions.

Asia Pacific Majors: Where do they fit in?

The economies of Japan, Australia and New Zealand are all benefiting from an improved global growth outlook as 2018 gets under way. Their currencies' performance has reflected that, albeit to different degrees. We'll take a look at the year's likely drivers for all three.

Asia ex-Japan: rally not over yet?

Even after a good 2017, Asia ex-Japan (AXJ) currencies continue to edge higher against the USD. While Asian markets had been nothing but spectacular, we zoom into some of these markets and delve into their outlook for the year.
---
Speakers:
Ilya Spivak - Sr. Currency Strategist
Ilya Spivak is a Currency Strategist for DailyFX and a senior content writer for IG. Ilya has headlined seminars on FX trading around the world and his research is regularly cited in leading publications including the Wall Street Journal, MarketWatch, CNN Money and Reuters. He holds degrees in Economics and International Relations from the University of California.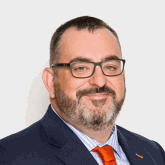 David Cottle - Senior Content Writer
Singapore-based David Cottle is IG's Senior Content Writer, he also contributes research articles for DailyFX. David's started his fifteen-year career in London with Dow Jones Newswires and the Wall Street Journal. He has written daily columns for the Wall Street Journal on markets and economics, including the Wall Street Journal Europe's flagship Agenda analysis.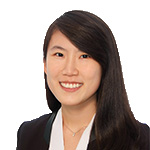 Jingyi Pan - Market Strategist

Jingyi joined IG in 2016 as the Market Strategist for the Singapore office, coming from an economics background with work experience in both a government agency, tracking investments in the private sector, and a macroeconomic research firm, focusing on Asian economies. Her analysis and commentary reaches out to both clients of IG and the press, and can also be seen featured regularly in both print and broadcast media.
---
Terms and conditions

For full terms and conditions, please click here.

The views, opinions or recommendations of the presenters are solely their own and do not in any way reflect the views, opinions, endorsements or recommendations, of IG Asia Pte Ltd (Co. Reg. No. 20051002K) ("IG"). Information and material presented at the seminar is for educational purposes only and does not constitute any form of investment advice nor an offer or solicitation to invest in any financial instrument. Representations of past performance are in no way an indication of future performance and such representations have not been verified by IG. No representation or warranty is given as to the accuracy or completeness of the information or material presented. Investors should seek the services of an Independent Financial Adviser under a separate engagement when in doubt or if they require investment advice. No responsibility is accepted by IG for any loss or damage arising in any way (including due to negligence) from anyone acting or refraining from acting as a result of this information or material.