Description
Tote Bag Art Jam Workshop is all about relaxation and play. There are no wrongs, no expectations, no failures. Any one can do this! Come unleash your inner artist and leave with a deeper understanding of this wonderful form of Creative and Self Expression.
-----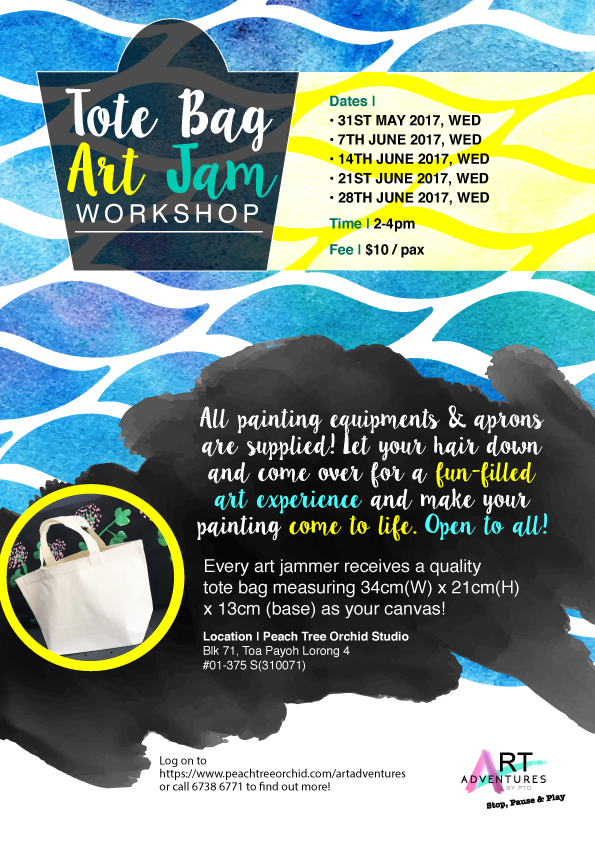 Slots are limited. So hurry! Event admission sold here is for 31st MAY, 7th JUNE, 14th JUNE, 21st JUNE, 28th JUNE.
Read about us here: https://www.peachtreeorchid.com/artadventures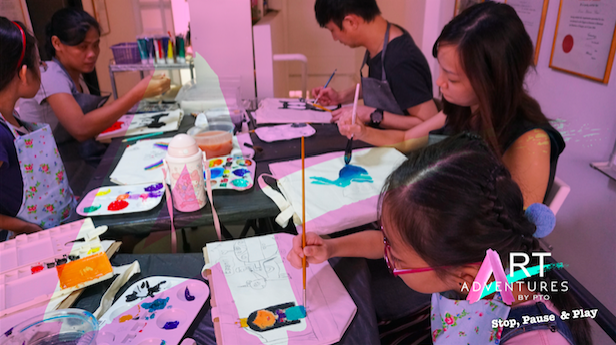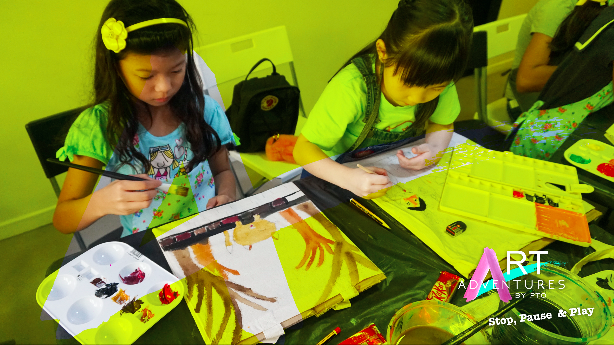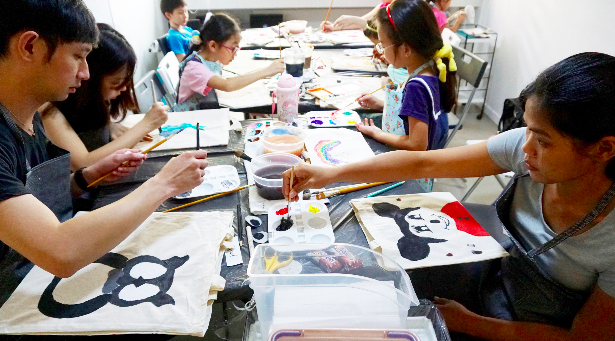 Call 6738 6771 or email us at info@peachtreeorchid.com for more information.