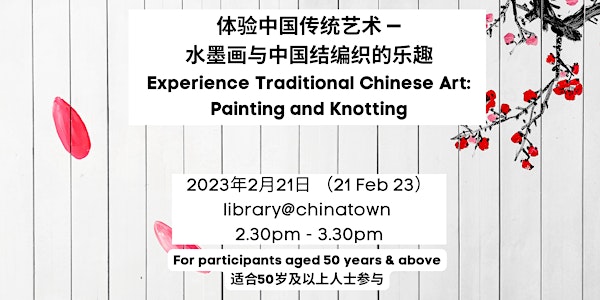 体验中国传统艺术—水墨画与中国结编织的乐趣 | TOYL
一起动手学习水墨画和中国结编织,画出小兔子装饰画和制作精美小挂件,准备喜迎兔年吧!
By GoLibrary | National Library Board, Singapore
When and where
Date and time
Tuesday, February 21 · 2:30 - 3:30pm +08
Location
library@chinatown - Programme Zone 133 New Bridge Road Chinatown Point #04-12 Singapore, 059413 Singapore
About this event
活动简介
*注意:本活动将以中英文双语讲解
*Note: This is a bilingual programme that will be conducted in both English and Chinese.
向宏文学校的学生们一起学习水墨画和中国结编织,感受中国传统艺术的熏陶。
Immerse yourself in traditional Chinese art forms as students from Hong Wen School guide you through creating 2 types of art.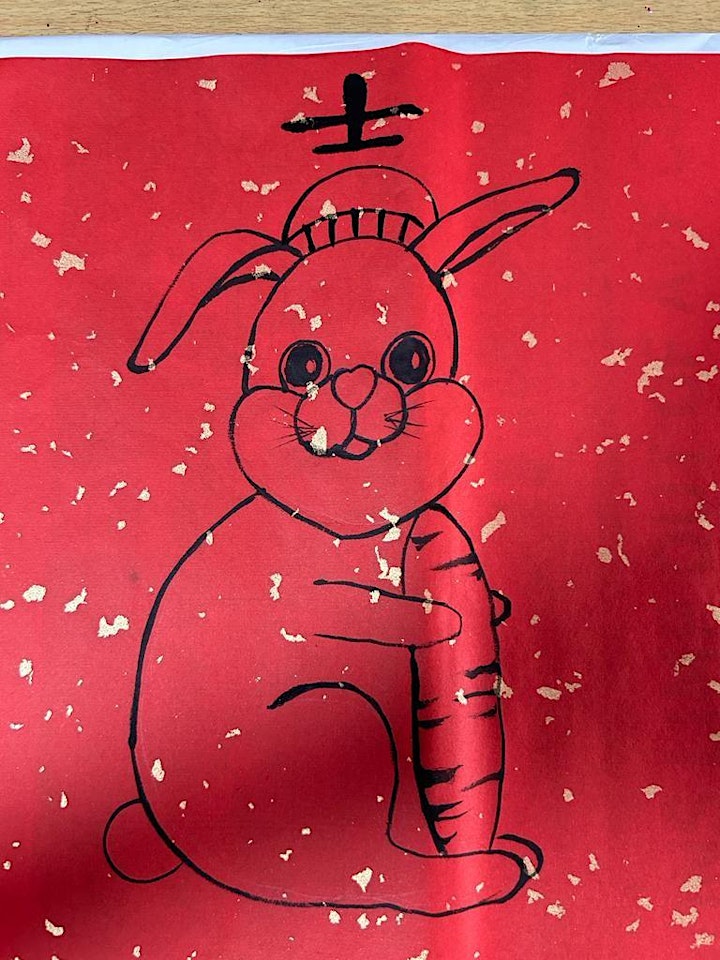 水墨画
水墨画在中国各类传统画之中,贵为国画的起源。它以运用笔墨的技法为基础,画成墨水画。技法包括:线条中锋笔、侧锋笔、顺锋和逆锋、点染、擦、破墨和拨墨等等。来自宏文学校的学生们将会在活动中教大家怎么在红纸上画一只活泼、可爱的小兔子来迎接即将来临的兔年。
Chinese Painting
Traditional Chinese painting is one of the oldest artistic traditions in the world and is even considered to be the origin of many Chinese art forms. It uses Chinese calligraphy techniques as its base, adopting similar stroke and dotting patterns. Learn to draw a lively and adorable rabbit to usher in the Year of the Rabbit!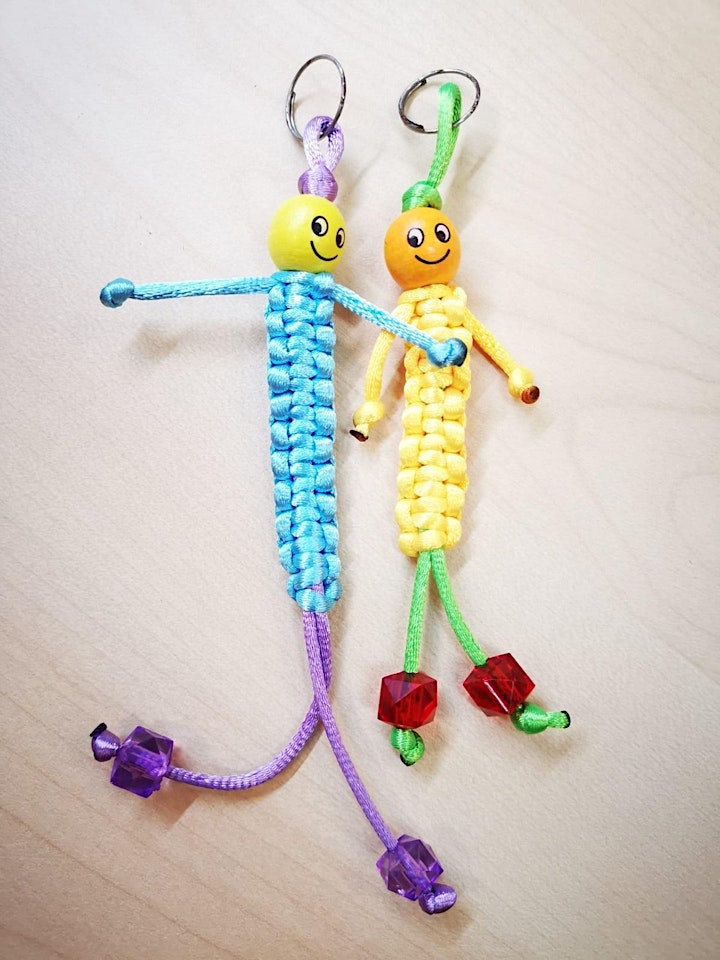 中国结
中国结是一种手工编织的工艺品,多用于室内装饰,或点缀亲友间馈赠的礼物,或作为个人的随身饰物。宏文学校的学生会通过活动教大家怎么编织一个小挂件。
Chinese Knotting
Chinese knotting is a decorative handcraft art that began as a form of Chinese folk art. It is used to create works that are commonly used as interior décor, embellishments on gifts, and personal accessories. Through the hands-on activities, you will get to make your own unique figurine using the different knotting styles.
主办方将提供所有所需的材料。All necessary materials will be provided. 
《乐在生活》简介 
《乐在生活》(Time of Your Life)是国家图书馆管理局专为50岁及以上人士而设的一系列服务与活动。通过讲座、工作坊、学习小组以及精选资源等形式,这些服务与活动将探讨包括数码能力、就业和个人发展、永续发展、艺术以及保健等课题。欲知更多活动详情,请浏览https://go.gov.sg/toyl。您也可以在 https://go.gov.sg/50plusmag 下载并阅读内容丰富的《乐在生活:好书推荐》期刊。今天就与我们一起开启您的学习之旅,获取新的知识与技能,确保自己与时俱进吧! 
参与现场活动注意事项 
每位参与活动的人士都需报名以获取门票。每张门票只允许1位人士参与活动。请在进入图书馆以及在活动地点办理活动登记时,出示这张活动门票。
请在活动开始的10分钟前抵达活动地点。迟到者的名额或将分配给候补名单上的下一位人士。
国家图书馆管理局有权拒绝任何不遵守安全管理措施的人士参与活动。
注意:活动中,工作人员将对主持人、嘉宾和参与者进行拍照和录影。

About the organizer
The National Library Board (NLB) manages a network of 28 libraries, the National Library and the National Archives of Singapore. NLB promotes reading, learning and information literacy by providing a trusted, accessible and globally-connected library and information service through the National Library and a comprehensive network of libraries.