Description
Hi there,

I am CK Ee, an award winning coach and if you are looking to profit consistently in the stock market, you would want to be able to find winning stocks that can generate huge profits.

To be honest, most of the time retail investors are disadvantaged because they do not have the same information the "big boys" have. Thus they end up chasing stocks late into the action.

Did you manage to buy the stock RIGHT BEFORE the stock price surged up? And how can you tell whether the price will continue to rise further or will it face a major drop instead?

The solution: a revolutionary trading system based on Swing Trading created to find the next winning stock.

Register now for the complimentary seminar to know how to use the trading system and outplay the big boys.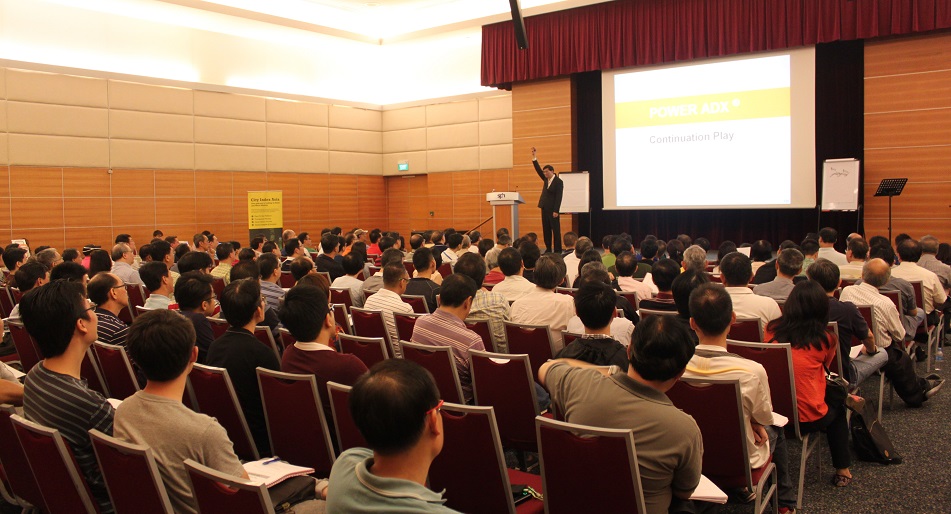 Our trading system helps us pick up subtle movements that can give us a headstart over others to find out the best stocks with greatest profit potential and consistency for short to mid-term trading / investing.

Knowing what to trade and when to trade BEFORE the breakout gives traders key advantages.

Do you know...
What Stocks To Buy (not any stocks but the very best)

How to find the Sweet Spot for Entry

When to Buy Again if the Trend is Strong

How to keep your portfolio Green and Growing
If you have not been having much success in the stock market or maybe you have been wondering how others can create stable incomes from the stock market, I recommend that you join me in a complimentary 2-hour seminar.

Stop investing in the stock market without the Right knowledge and the Right tool. Find out how you can prevent surprises and make successful trades.
Register now!

---
What is waiting for you:
Avoid the 3 main reasons investors lose money-you sure can!

Start making profit as you see everyone else losing

Make you the most returns in the shortest time

Make trading simpler while you earn more profits

Spot good trades without you cramping with traditional indicators

Exploit Strong moves created by Big Boys who cannot move as quickly

And SO MUCH MORE!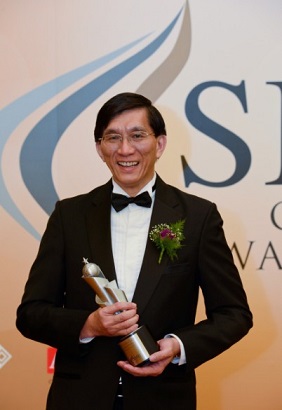 About CK Ee

CK has been trading actively since 1993 in Singapore, Malaysia and Hong Kong. He focuses in trading growth / momentum stocks that have potential for big gains and using derivative instruments like CFD and warrants for better returns.

He has trained thousands of students in Singapore, Malaysia, Indonesia and Vietnam. CK emphasizes the key important of aligning oneself with the underlying behavioural structural of the market and be true to oneself in term of investing / trading style and developing basic but critical money management skill with the right trading mindset.

CK has also been featured in local & overseas media including Bloomberg News, Channel News Asia, The Straits Times, Business Times, Borneo Post, Sin Chew Daly, Oriental Daily News, Storm and many more.
---
IMPORTANT NOTES FOR SEMINARS
Please note that under the Singapore Personal Data Protection Act (PDPA) 2012, CyberQuote Pte Ltd respect the privacy of all our customers and visitors, and are committed to safeguarding the personal information you provided to us.
For the event registrations, you will be requested to provide your personal particulars, which include but are not limited to the following:
a) Full Name
b) Contact details, including telephone number/s and/ or email addresses
Please note that CyberQuote Pte Ltd will send out "Email Confirmation", Short Message Service (SMS), events / seminars and marketing via email to all registrants for all CyberQuote Pte Ltd events.
Should you wish to withdraw your consent from receiving events information, please contact us at CQCourse@cyberquote.com.sg. All personal data held by CyberQuote Pte Ltd will be kept confidential, will not use and disclose to third parties.
---
Disclaimer
The contents of this document, including the terms and conditions, are subject to change and may be modified, deleted or replaced from time to time and at any time at the sole and absolute discretion of CyberQuote Pte Ltd ("CPL"). CPL accepts no responsibility for the results of any actions taken by students after attending our courses, nor for the accuracy or completeness of any material contained herein. Information on courses or any other arrangement for courses, including fees, staffing and class sizes are an expression of CPL's intentions only and do not constitute a firm offer or undertaking to you. CPL reserves the right to discontinue or vary courses without notice and to impose limitations on enrolment in any course. Opinions and projections reflect our opinion as of the date of the analysis and are subject to change without notice. Investors should make their own investment and trading decision based on their own final analysis. All forms of investments carry risks, including the risk of losing all of the invested amount. Such activities may not be suitable for everyone. Past performance is not indicative of future results.

Copyright © 2018 CyberQuote Pte Ltd. All rights reserved. No part of this publication may be reproduced, stored, transmitted in any form of by any means without CyberQuote Pte Ltd's prior written consent.