Description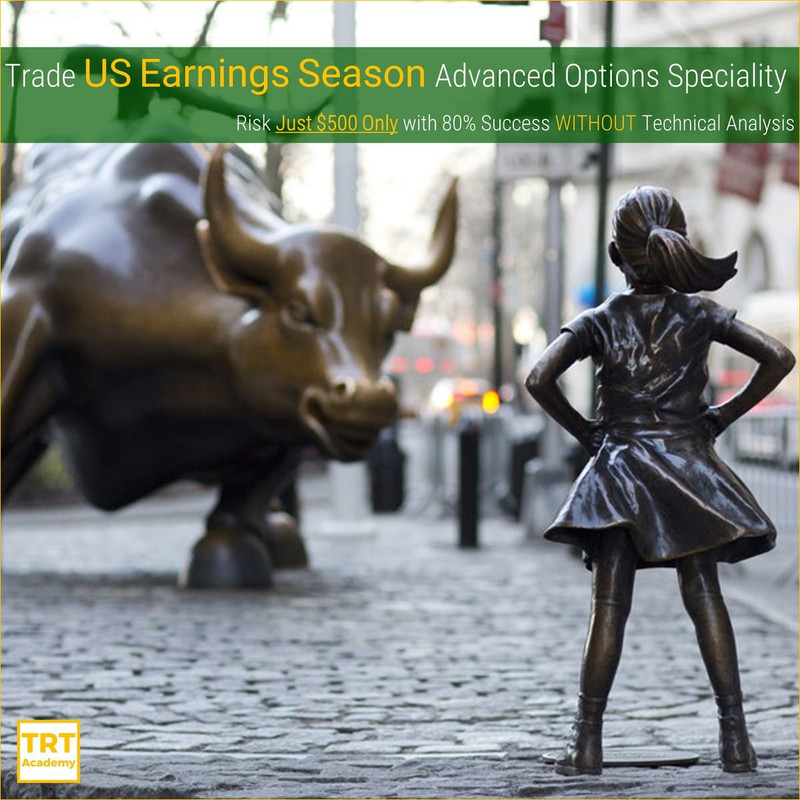 We develop this course with the intention forcompetent options traders to expand their repertoire of trade opportunities, by acquiring the speciality skillset to trade the US Earnings Season with fearless confidence, despite the unpredictabily and volatility.
All seasoned traders know that with the right skillset, the quarterly US Earnings Season is a tremendous recurring opportunity to make a lot of money in extremely short period of time.
With as many as 2,800 and 3,300 stocks listed on NYSE and NASQAQ, respectively, even an extremely skillful advanced trader needs a strategy to optimise his/her trading productivity, in order to maximise making the most profitable trade opportunities.
Hence, the approach of this course will be based on the desired outcome of enabling you to
spend less time on research, technical analysis, trade finding and other preparatory works
make less trades, and shorter trades; while

making

more

money

per trade
The programme consists of
Part 1 -
3 sessions (total 12hr) of skillset acquisition, each a combination of
Classroom Learning for you to learn;

LIVE Market Learning to immediate apply your learning to trade during the US market session, under the personal supervisory oversight of your coach.
The skillset you will acquire includes
how to use Options Premium Analysis as a forward-looking analysis tool (vs backward-looking technical analysis) to raise the predictability of the market's reaction, and a stock's price action behaviour, following its earnings announcement.
how to find trade opportunities before – during – after earnings announcements without extensive technical analysis or any research.

how to manage

Capital by trading with Stop-Loss money.
Risk by doing Fixed-Risk trades (vs open-risk trades).
Trades with 6 different strategies to cover all possible market conditions during the earnings season

how to use a trading capital as little as just $500

only

with as high as 80% success.
Part 2 -
1 year (total 24hr) of post-course Refreshment & Re-Learning seminars and webinars held during the quarterly US Earnings Season period.
Organiser of Trade US Earnings Season Advanced Options Speciality
TRT Academy was founded by Thomas SAW in 2009 to provide a community environment for aspiring traders to receive good-quality education, peer support from other fellow traders, and coaching from successful practing traders.
As practicing traders, we are making our money from trading. Not from providing trading education.
We collect a fee from you for attending our Premium Programmes, as a gesture to ensure that you are really committed to attending and learning. Your fee is a contribution towards the operational expenses to maintain the facility and the infrastructure for all your LIVE Market Learning sessions. And our post-course Continuous Learning Support will ensure that your skillset is always kept updated with the changing market conditions.
As practicing traders, we strongly advocate that trading is a skillset best learnt by hands-on practice, practice and more practice to achieve mastery. The best learning environment for practicing trading skills is the dynamic conditions of real markets. As such, 80% of all our education programmes are LIVE Market Learning sessions, conducted during regular UK and US trading hours. And we intentionally maintain small class size, so that you will receive all the personal attention you deserve and need to excel in your learning.