Description
Traders Fair & Gala Night Vietnam, Hanoi
Stocks, Forex, Futures, Cryptocurrency and Options, Investing and Brokers - all in one trading educational event!
Series of Fantastic Traders Fairs is going to take place in Asia attracting the world of traders to one place during in one day and has yet again come to Vietnam, Hanoi.
You will have an opportunity to meet the best trading experts as well as the best trading companies, banks, money brokers from all around the world.
Top speakers are going to make educational speeches in the Fair seminar halls so don't miss your chance to meet them and ask them questions directly.
The agenda is still filling in so stay tuned! More info can be found on our official website - https://hanoi.tradersfair.com/
The topmost trading community is closer than you think!
- - -
Photos of Traders Fair Vietnam 2019 more »
Video of Traders Fair Vietnam previous events 2018 more »
Photos of Traders Fair Vietnam 2018 more »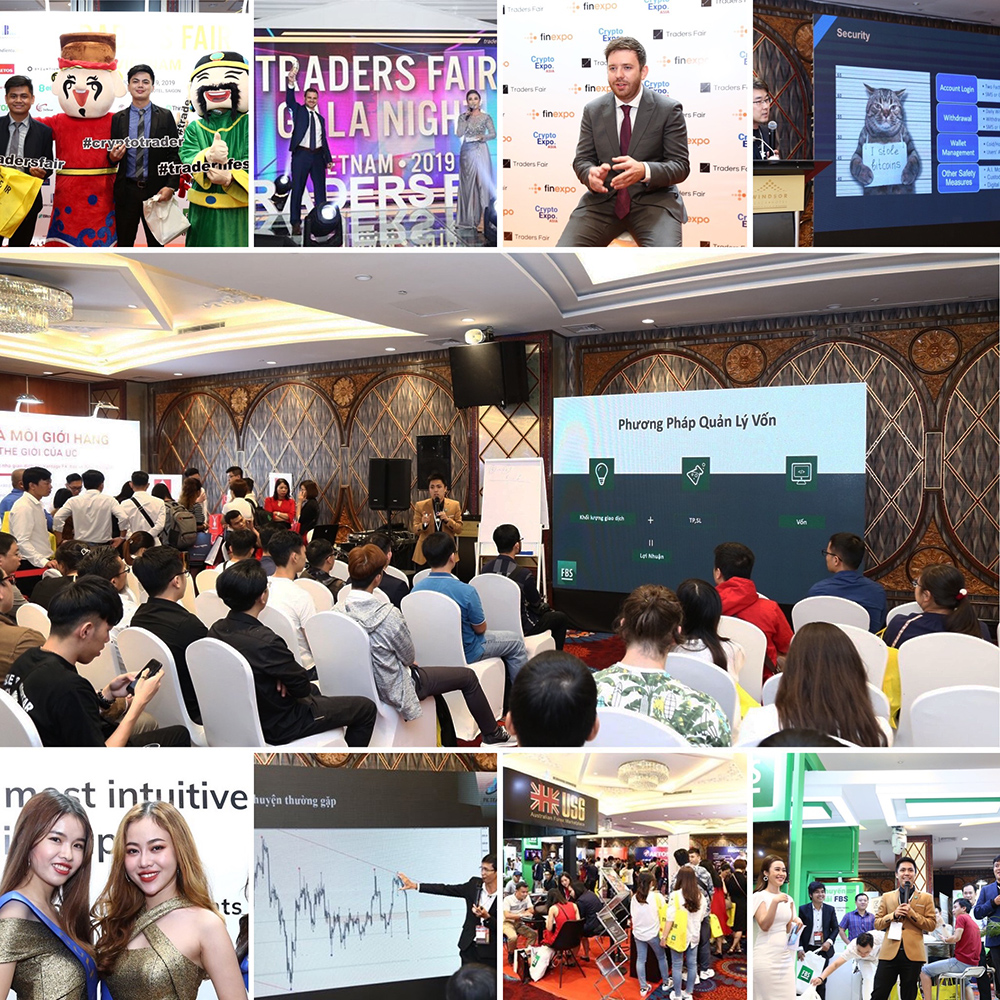 There are several ticket options to choose:
1) Visitor FREE:
Time: 10:00 a.m. - 6:00 p.m.
Access to:
- Exhibition
- Seminar hall
- Open workshop area
2) VIP ticket - $149
Advantages of Visitor FREE + extra VIP option of entry to our Gala-Night.
Gala-Night:
Time: 6:30 p.m. - 9:00 p.m.
Programme: Live Performances, Music, Networking, Food & Drink.
The event is going to be full of best trading experts seminars and workshops, lucky draws, fantastic prizes, сoffee breaks and entertainment programmes.
Don't miss a chance to become a part of this remarkable event!
- - -
To Purchase a sponsorship please contact:
+44 203 807 9606 Finexpo (UK)
+65 3159 4585 Finexpo (Singapore)
or via info@finexpo.org
Floorplan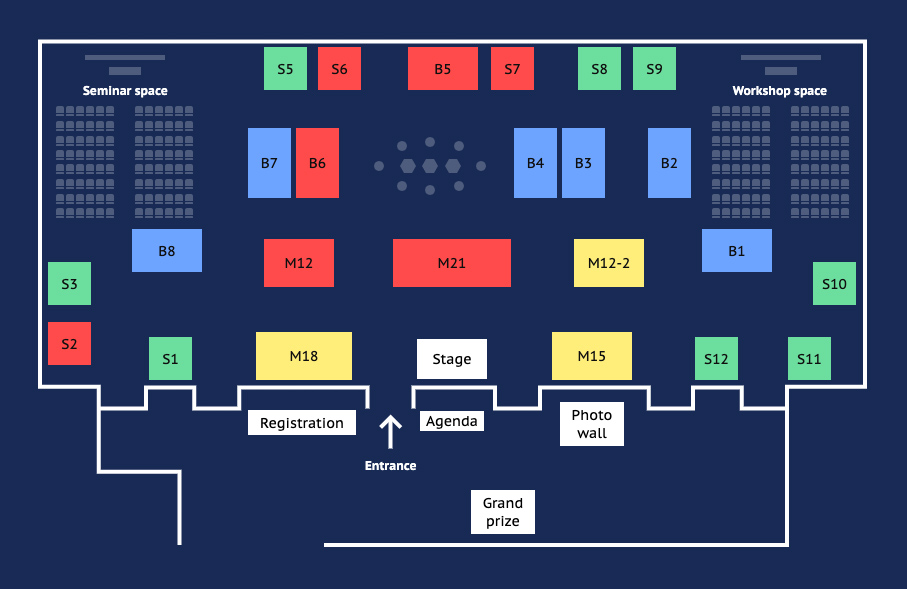 More: https://hanoi.tradersfair.com/
- - -
Tags:
hanoi, how to trade forex, forex trading, forex course, make money online, forex for beginners, the truth about forex, day trading, technical analysis, best forex brokers, forex strategies, free forex training, forex signals, fx, forex strategy, forex trader, how to trade, learn forex, stock market, stocks, swing trading, forex market, investing for beginners, passive income, how to start investing, how to invest in stocks, investing money, how to save money, investing in stocks, stocks to buy, stocks to watch, stock market news, how to day trade, options trading, put option, how to trade options, stock trading, option trading basics, stock options, finance, investment, futures market, futures trading, futures trading strategies, day trade, technical trading, online trading, trading seminar, crypto, bitcoin, blockchain, cryptocurrency news, crypto news, day trading for beginners