Description
What moves markets? As we understand, a large number of factors can affect our trades and one of which lays right within us - our fears, that drive us to make decisions. Money, and the thought of making or losing it, has a way of driving an otherwise rational person to perform incredibly irrational behaviours.
More importantly, markets have not been a walk in the park for 2018, whether is it with ongoing trade wars, tightening monetary conditions or US political rancour. It is no wonder why most market sentiment measures have reflected that trepidation that had clouded many investors' thought processes.
Against such market backdrop, it is important to stay rational as budding opportunities are still present.
Select from our line-up of insightful seminars by industry practitioners - Terence Tan, Wong Kon How and Nabil Mattar as they discuss the outlook of the markets in 2019 and ways you can trade during a period of market slowdown.
---
Who's it for?
Anyone who is keen to boost their trading knowledge.
---
Seminar topics:
1. Investor fears on trade war, market watcher fears on interest rates, why?
Speaker: Wong Kon How, Managing Director, Weipedia Pte Ltd
We are going to find out why investors and market watchers are focusing on different macroeconomic and political variables, how they affect the markets you trade and what are some of the ways to trade through these fears.
Highlights:
- Macro economy outlook on trade war and interest rates
- Going into 2019, which markets will be most affected?
- What are some of the variables to keep tab on during market slowdown?
- Will there still be opportunity during such market conditions?
2. Market slowdown? Learn how to manage your risks and trade in both directions!
Speaker: Terence Tan – Managing Director, Terence Trading Academy
We are now starting to see signs of potential changes in long-term trends in many markets. To approach these changes, the first steps are to understand that market movements happen in cycles, and one must be able to be flexible enough to trade in both directions. Once that is identified, the next steps are to put in place a set of risk management procedures and ride the market through those new directions safely.
Find out how to identify the first signs of a potential change in market directions, and how you can employ simple risk management techniques used by professionals in your daily trading. In addition, get a quick update on cryptocurrencies for those who are taking advantage of this new asset class.
Highlights:
- What's new for cryptocurrencies?
- Debunking the myth: Long-term market direction is always up
- Using various types of stops (including Guaranteed Stops) when trading in both directions
- Position Sizing: The seldom talked about technique that almost all professional traders use
3. Are we born to trade?
Speaker: Nabil Mattar, Head of Clients (IG Singapore)
Many traders who are new to the markets come in with misguided expectations which leads to painful lessons. Before we even make our first trade, it is crucial that we understand ourselves first.
What is the optimum mindset to be a successful trader? How do we eliminate bad trading habits and thought processes? Why are we stuck making the same mistakes over and over again?
Let's deep dive into our own psychology to understand how we think and learn techniques to rewire ourselves to be successful traders.
Highlights:
- Trading psychology: Mindset you need to have to be a successful trader
- How do we eliminate bad trading habits?
- Techniques we should master to be better traders

---
Speakers' biographies: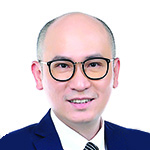 Wong Kon How – Managing Director, Weipedia Pte Ltd
Kon How has more than 20 years of trading experience in the finance industry. He founded Weipedia Private Limited and is also a SGX Academy professional trainer with Singapore Exchange.

He conducts workshops for industry practitioners, fund managers, propriety traders, dealers and retail investors. His clients and participants are securities and derivative exchanges, regulators, investment banks, institutions and brokers. His delivery has gained good reviews and testimonies from our partners and their clients. He also conducts training sessions for Trading Representatives as part of their Continuous Education Program in Hong Kong, Malaysia, Singapore and Thailand.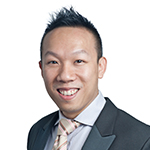 Terence Tan – Managing Director, Terence Trading Academy
Terence specialises in trading mainly forex, employing techniques in Technical Analysis on financial charts. He has accumulated 10 years of experience in the financial industry since 2006.

Since 2014, he was certified the title of Chartered Market Technician (CMT), and conducts seminars in topics such as Technical Analysis, Forex Trading, Risk Management, Trading Psychology and Trading Systems. His background in Computing (Computer Engineering) back in NUS enables him to explore deeply into trading algorithms. He had also been featured on Channel NewsAsia - Money Mind in 2014.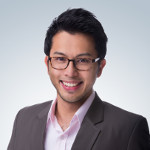 Nabil Mattar, Head of Clients (IG Singapore)
Nabil has a decade of experience in currency trading and an in-depth knowledge on financial market trade planning and strategies. Nabil is a Certified Financial Planner (CFP) and has completed level one of the Chartered Market Technician (CMT). He started his career in the banking industry, serving high net worth clients, specialising in the currency markets.
His passion for trading has led him to pursue a workshop run by professional CTA traders in America for three-months. Since then, he has developed and conducted trading workshops and seminars for participants regionally. Nabil is also IG's Trading Strategist and you will see him on popular media channels like Channel News Asia, Bloomberg and 938 Live.

---
Terms and Conditions

For full terms and conditions, please click here.

The views, opinions or recommendations of the presenters are solely their own and do not in any way reflect the views, opinions, endorsements or recommendations, of IG Asia Pte Ltd (Co. Reg. No. 20051002K) ("IG"). Information and material presented at the seminar is for educational purposes only and does not constitute any form of investment advice nor an offer or solicitation to invest in any financial instrument. Representations of past performance are in no way an indication of future performance and such representations have not been verified by IG. No representation or warranty is given as to the accuracy or completeness of the information or material presented. Investors should seek the services of an Independent Financial Adviser under a separate engagement when in doubt or if they require investment advice. No responsibility is accepted by IG for any loss or damage arising in any way (including due to negligence) from anyone acting or refraining from acting as a result of this information or material.
Important Notice:
Cryptocurrencies are not legal tender currency and the trading of derivatives on cryptocurrencies are currently not covered under any regulatory regime in Singapore. Consequently, investors should be aware they may not have the full protection offered by the Securities and Futures Act (Cap. 289). Please ensure that you are fully aware of the risks and if in doubt consult an independent financial adviser. For more information on cryptocurrencies, please refer to the following website for more information: MoneySense – Virtual Currencies.
All forms of investments carry risks. Such investments may not be suitable for everyone and can result in losses that exceed deposits, so please ensure that you fully understand the risks and costs involved by reading the Risk Disclosure Statement.
IG Asia Pte Ltd (Co. Reg. No. 200510021K) holds a capital markets services licence from the Monetary Authority of Singapore for dealing in securities and leveraged foreign exchange trading and is an exempt financial adviser. It is also licensed by Enterprise Singapore to trade CFDs on commodities.
The information on this site is not directed at residents of the United States or Belgium and is not intended for distribution to, or use by, any person in any country or jurisdiction where such distribution or use would be contrary to local law or regulation.