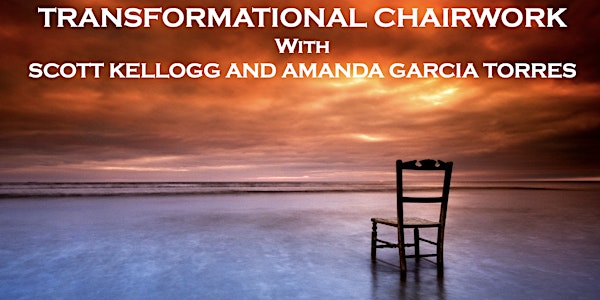 Transformational Chairwork
with Dr Scott Kellogg and Amanda Garcia Torres
About this event
Transformational Chairwork and the Four Dialogues: A Three Part-Day Online Training
Scott Kellogg, PhD and Amanda Garcia Torres, LMHC, will explore the use of Chairwork psychotherapy as a way of:
Resolving Inner Conflict;
Healing from Grief  and Loss;
Working through Traumatic Memories;
Engaging with the Inner Critic; and
Engaging with Difficult Relationships. 
The practice of Voice Dialogue will also be introduced.
Using clinical storytelling, role-plays, and live demonstrations, participants will be guided  through chairwork dialogue structures and the core deepening techniques – both of which are essential components of successful Chairwork psychotherapy. Participants will develop the skills to apply Chairwork in their clinical practice.
ATTENDEES LOVE IT.
92% SATISFACTION RATING FROM PREVIOUS DELEGATES!