Event Information
Refund policy
Contact the organizer to request a refund.
Eventbrite's fee is nonrefundable.
Bar model has effectively served its purpose for primary mathematics.
About this event
Bar model has effectively served its purpose for primary mathematics. As it is a precursor to secondary algebra, a need arises to enable students to transit smoothly from bar model to algebra when they move on to secondary mathematics. In this webinar, we address how to bridge the transition from bar model to algebra. As students wean off the use of bar model, they will eventually embark on algebraic thinking in secondary mathematics.
EventBrite's fee is non-refundable.
All government prevailing tax is non-refundable.
MCI reserves the right to postpone, combine or cancel any events at its own discretion.
MCI reserves the right to amend the terms & conditions.
There are no refunds if you are unable to attend an event.
The event link will be emailed to you 5 days before the actual event.
Please email Kimberly Tan at Kimberlytan@mcinstitute.com.sg for enquiries.
For more information on Eventbrite & Singapore Data Protection: Click Here!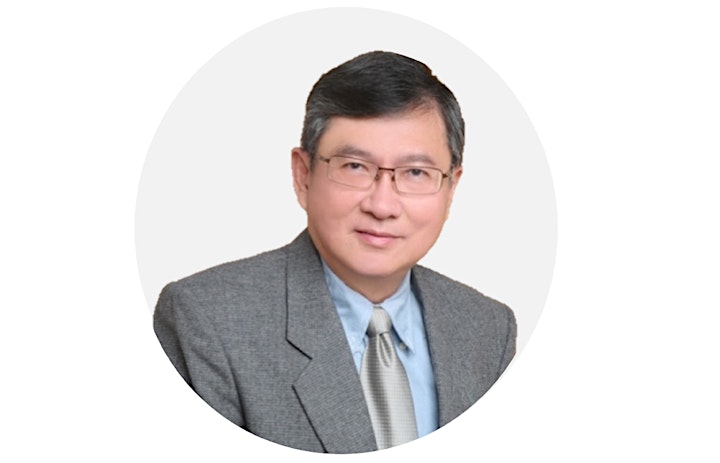 Dr. Lai completed his Ph.D. programme in mathematics in McMaster University, Ontario, Canada. As an associate lecturer in Marshall Cavendish Institute, he conducts professional development workshops and seminars for primary and secondary teachers in mathematics and science in Asean, UK, USA, France, Chile, Colombia and Kazakhstan. He has also participated in the review of mathematics curriculum for Qatar. Currently he works as a Curriculum Consultant to a multimedia education project in mathematics and science in Malaysia.
As a writer for Marshall Cavendish, he has written numerous mathematics textbooks for Singapore curriculum, Common Core State Standards for Mathematics and mathematics curricula of other countries at both the primary and the secondary levels.
Besides education, he had worked as Assistant IT Director in Singapore public sector and Chief Information Officer in the financial sector for several years. His IT expertise and experience have enabled him to bring IT applications into mathematics education so as to give mathematics a sense of reality in the real world context, an area very much needed in today's mathematics education.
His interest in education lies in creativity, higher-order thinking skills, and applying visual skills in mathematics learning. This passion has fuelled him to develop a mathematics enrichment program known as Math Brains to cultivate thinking and reasoning skills and processes among young children through games, hands-on activities and visualisation. In recent years, he has designed and conducted STEM trails for students in collaboration with a team of educators and IT specialists.
MCI Live Webinar series aims to bring the best practices and teaching strategies to fellow educators around the world.  With technology as an enabler, our expert trainers are able to conduct each webinar like our signature face-to-face sessions where MCI can stay true to our commitments to:
(1) sharing of best practice
(2) providing a platform of exchange
(3) engaging in hands-on interaction
(4) taking home implementable strategies for the classrooms.
Website: https://www.mcinstitute.com.sg/
Location
Refund policy
Contact the organizer to request a refund.
Eventbrite's fee is nonrefundable.