Description
Translational medicine is central to the goal of converting basic discoveries to diagnostic and therapeutic tools that can be harnessed to treat diseases and improve human health. In this event organised together with Eureka Institute of Translational Medicine, we focus on translational opportunities in immunology, with a particular focus on the Singapore ecosystem.
We have reached a time where increased knowledge of the human immune system can finally be exploited into novel exciting therapies in various diseases. The objective of this interactive session is to provide a comprehensive landscape on some successful approaches to immune modulation in various diseases areas such as Cancer, Autoimmunity and Infectious Diseases.

Continuing Medical Education (CME) points will be awarded to all Singapore Medical Council (SMC) doctors who attend this session.
Event details
Date: 16 October 2018
Time: 6:30-7:30pm
Location: Singhealth Academia, L1-S1, 20 College Road
6:00-6:30pm Registration
6:30-6:40pm Welcome address by Eureka Institute and BCS
6:40-6:55pm Talk on Translational Immunology by Prof Toh
6:55-7:30pm Panel discussion and Q&A
7:30-8:00pm Networking
---
Moderator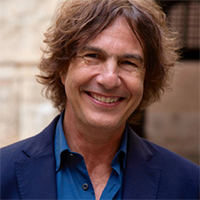 Salvatore Albani, MD, PhD
Director, Translational Immunology Institute
President, Eureka Institute for Translational Medicine
Professor Albani is an internationally renowned rheumatologist and immunologist. His fundamental research interest is in understanding human immunity and contributing the knowledge to therapeutic and diagnostic advancements. He developed several innovative approaches in the area of induction and maintenance of immune tolerance in humans, being responsible for the whole translational process from idea to conclusion of Phase II clinical trial in autoimmune inflammatory diseases, which have a large impact on society and individuals. This translational research itinerary has been the original backbone of his career, as witnessed by a rich publication trail (among others Nature Medicine, Lancet, JCI, PNAS, Nature Rheumatology, A&R, ARD, etc) and by approximately 100 patents, disclosures and applications.


Panelists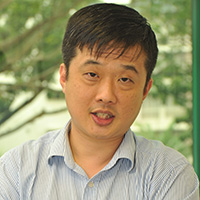 Toh Han Chong, MBBS
Senior Consultant & Deputy Director, National Cancer Centre Singapore (NCCS)
Associate Professor, Cancer & Stem Cell Biology Program, Duke-NUS
Adjunct Principal Investigator, Institute of Molecular and Cell Biology, A*STAR
Dr Toh graduated from the University of London, UK, with an Intercalated Bachelor of Science in 'Infection and Immunity' from St Mary's Hospital Medical School and qualified as a medical doctor from University of Cambridge, United Kingdom. Dr Toh obtained his Fellowship of the Royal College of Physicians in 2003. He received his medical oncology fellowship training at the Singapore General Hospital, and at the Massachusetts General Hospital, Harvard Medical School, Boston, USA. He then completed a research fellowship in cancer immunotherapy at the Center for Cell and Gene Therapy, Baylor College of Medicine, Houston, Texas, USA.
Dr Toh is a recipient of the National Senior Clinician Scientist Award 2017 for translational research in cancer. He has just received the National Outstanding Clinician Scientist Award 2018. Dr Toh has published over 100 peer-review journal articles in Nature Reviews Clinical Oncology, Nature Genetics, Lancet Oncology, Journal of Clinical Investigation, Journal of Clinical Oncology, PNAS, Clinical Cancer Research etc. Dr Toh is on the Asia-Pacific Primary Liver Cancer Expert (APPLE) council and is founding chairman of the Singapore Cancer Immunotherapy Consortium.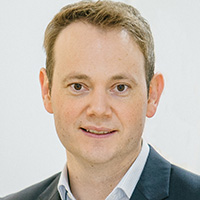 Piers Ingram, PhD, MBA
Co-founder and CEO, Hummingbird Bioscience
After completing undergraduate studies in applied mathematics, Piers completed his PhD in Systems Biology at Imperial College London funded by the Wellcome Trust Prize Studentship. Piers subsequently held several increasingly senior roles in academia, including as a research group leader (PI) at Imperial College, before moving to roles in biopharma R&D and commercial strategy at Sanofi. Seeing the exciting progress in systems biology and immunology over the last decade, Piers co-founded Hummingbird Bioscience in 2014 in order to apply these advances to drug discovery and development. Piers also holds an MBA from INSEAD.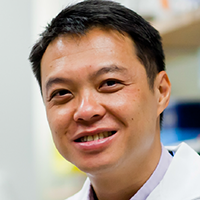 Ooi Eng Eong, MBBS, PhD, FRCPath
Professor and Deputy Director, Programme in Emerging Infectious Diseases, Duke-NUS Medical School
Ooi Eng Eong trained in medicine at the University of Nottingham and conducted his doctoral studies on molecular epidemiology at the National University of Singapore. His research interfaces clinical studies with virology and immunology to elucidate the pathogenesis of dengue and other arboviral diseases. He has published in journals such as The Lancet, Science and Cell. He was twice awarded the Clinician-Scientist (Senior Investigator) Award by the National Medical Research Council of Singapore.


Co-organized by
The EUREKA Institute for Translational Medicine was established in 2008 by leaders in the field and incorporated as a not-for-profit organization. The birth of Eureka arises from the realization that the itinerary from molecular to clinical medicine requires a seamless trajectory to insure that talent, ideas, and potential cures are captured. Eureka Singapore aims to develop a community of Translational Medicine professionals, in Asia-Pacific, to advance the application of biomedical innovation for the tangible benefit of patients and society as a whole.
Sponsors