Get a first-hand look at the limited edition Traveler's Company merchandise
About this Event
Traveler's Company is back with a special collection: 'B-Sides & Rarities' and these limited edition merchandise are finally available in Cityluxe!
Get a preview of the collection and bring some (or all) home!
Note: Cash payments are not accepted at the showroom and all purchases are to be done online
Note: To adhere to to safe distancing measures, the number of attendees allowed for this event is capped at 8 pax.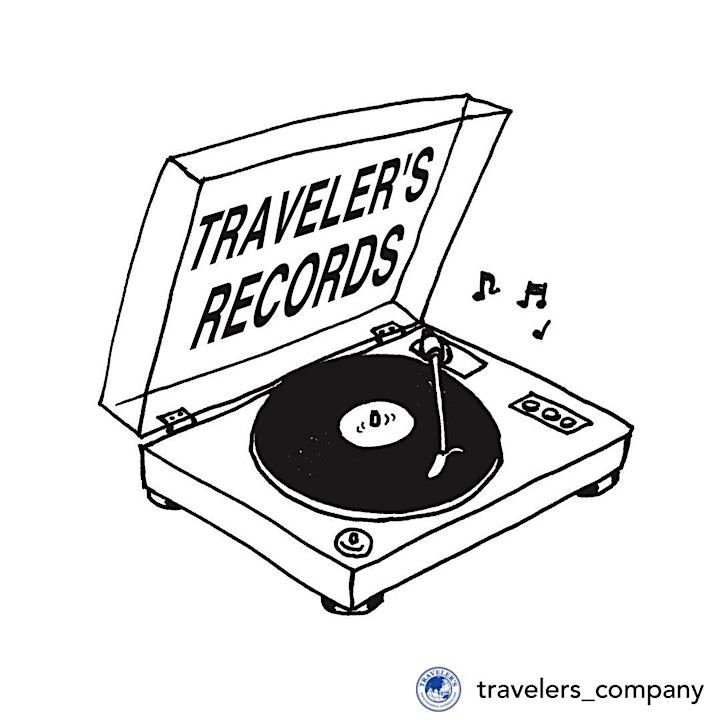 Background:
Back in the days of vinyl records, artists used to release their hit singles on 7 inch 45rpm records. These caused a boom the pop music scene as they made music more accessible.
Vinyl singles had an A-side and a B-side. The A-side was for songs the artist hope would be a hit and B-sides were often bonus tracks. B-sides would sometimes overtake the A-sides in popularity due to the experimentation of new styles and covers that the musician would try. It is now common for long-running musicians to release albums of 'B-Sides & Rarities'.
It has been 15 years since Traveler's Notebook was first released and in those years they explored all kinds of new styles that they chose not to keep permanent. Put together, those products formed an exciting compilation of new ways to enjoy the Traveler's Notebook. Just as musicians released B-sides & Rarities, Traveler's Notebook brings a range of refills a little out of the ordinary. Maybe some of the B-sides will become bigger hits than the A-sides!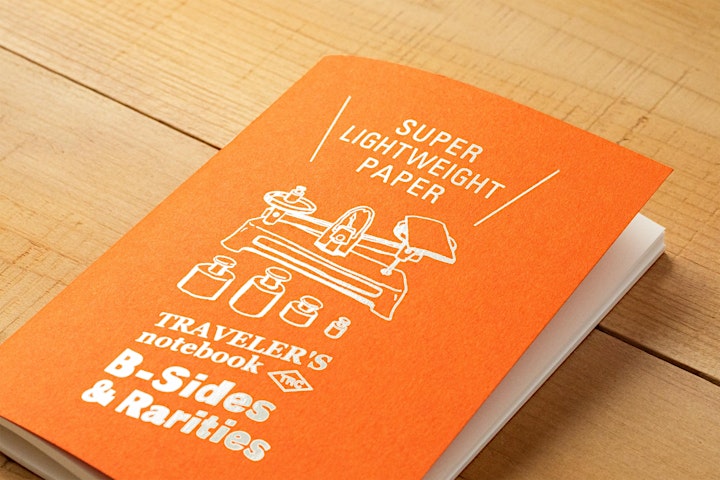 Super Lightweight Paper
Thinner and Lighter than Lightweight Paper refill
Fountain Pen Friendly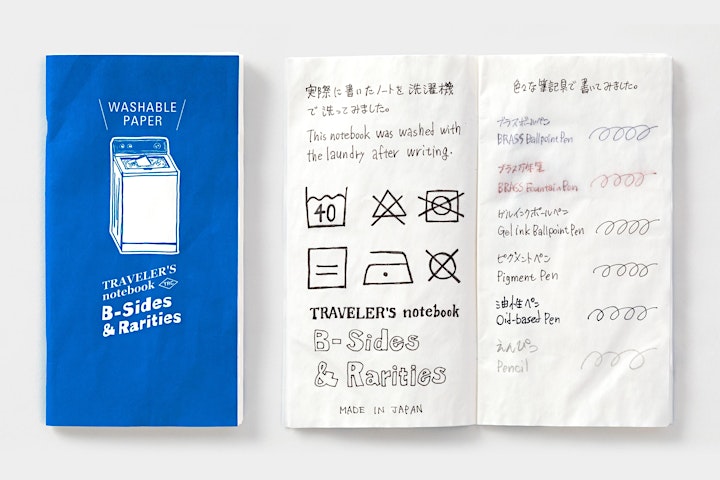 Washable Paper
Made with paper that's similar to laundry paper tags
Does not disintegrate when washed
Perfect for outdoor use where rain is a concern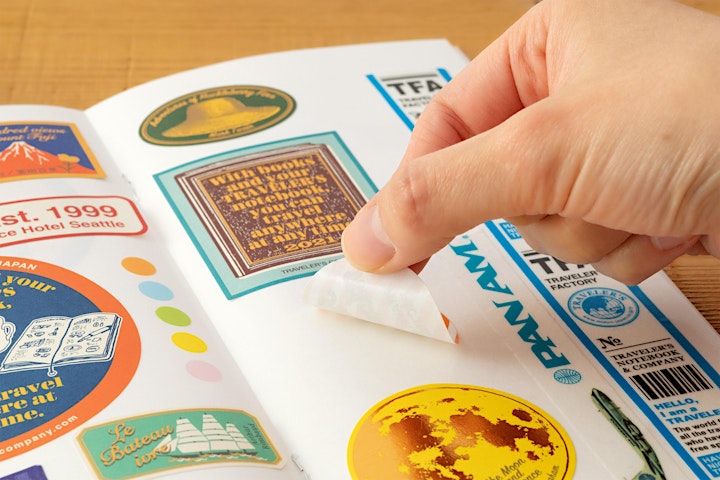 Sticker Release Paper
Made with smooth backing paper
Suitable with stickers and masking tape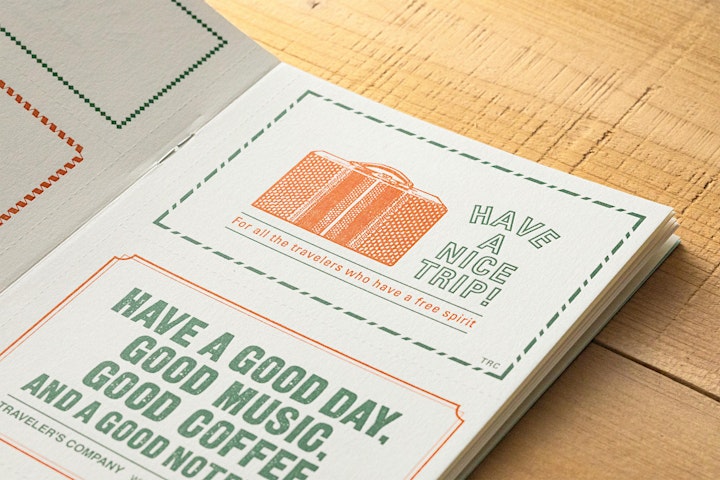 Message Card
Tear-out message cards
Letterpress printing used to print travelling icons with messages like "Have a nice trip!"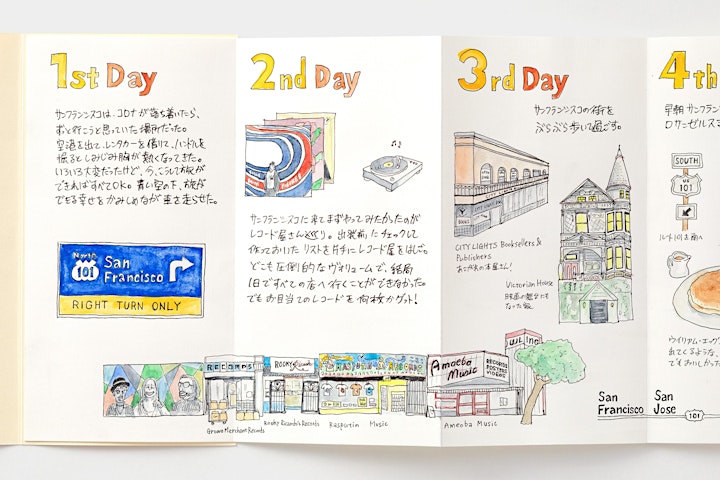 Accordion Fold Paper
Thick paper for watercolouring
Draw, make a collage, arrange photos, tickets or labels or use the folded-out paper to write your travel itinerary, plans for the year or ideas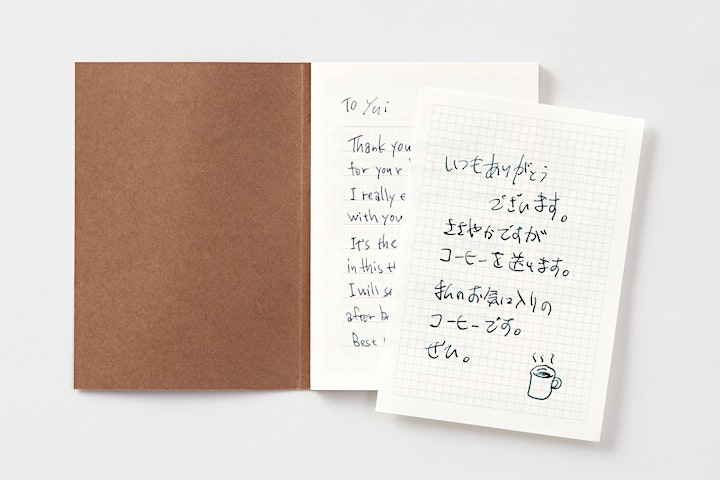 Letter Pad
Uses MD Paper Cotton
For easy letter writing anywhere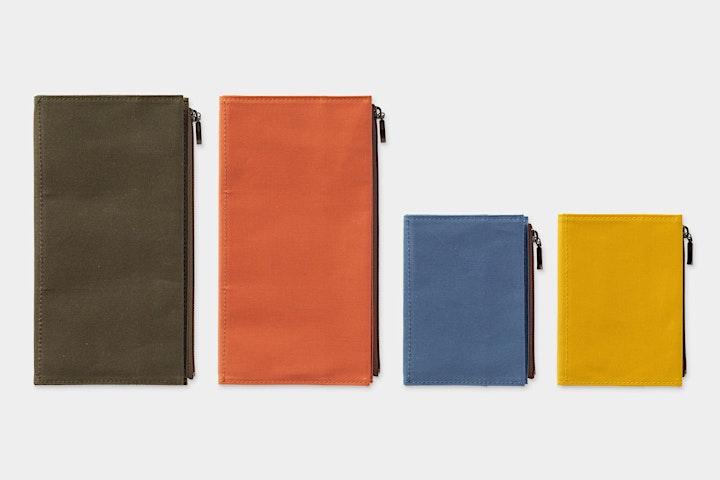 Cotton Zipper Case
Keep cards, tickets, pens or cash with your notebook
Texture changes with use, taking on more character