A sublime sensory journey focusing on the throat chakra; move, flow and tune into your senses via the vibrations of Tibetan Singing Bowls.
About this event
YIC's philosophy is about compassion, towards others and ourselves. We believe in the adage: "self care is giving the best of you, instead of what's left of you." In collaboration with Mase Lifestyle, we are excited to present our TU-LA Wellness Retreat Series at YIC. Teacher and Tibetan singing bowl therapist Mae Kwan White invites you to explore the ways in which you'll find peace and ease in your mind, body and space.
'Speak your truths and let your heart be heard, for even disaster is beautiful when it is pure.' – Becca Lee
Vishuddha - the throat chakra - is connected to your ability to communicate and speak your inner truth. When out of balance, we can become highly critical of ourselves and others. Find your inner voice and restore energetic flow to this important energy centre. We will begin the class with some yoga stretches focusing on the neck and jaw, followed by some vocal warm-up exercises. Once the throat chakra is open, participants will receive a soothing sound bath and aromatherapy to help bring the throat chakra back into balance.
With the aid of a Crystal Grid, pure organic essential oils, and a healing Tibetan singing bowl sound therapy by Mae, it will be a profoundly uplifting sensory experience.
We will serve a cup of nourishing tea after class to gently awaken, so that you can face the world, refreshed and renewed.
All classes are 90 minutes, limited to 7 students.
$75 per person per class.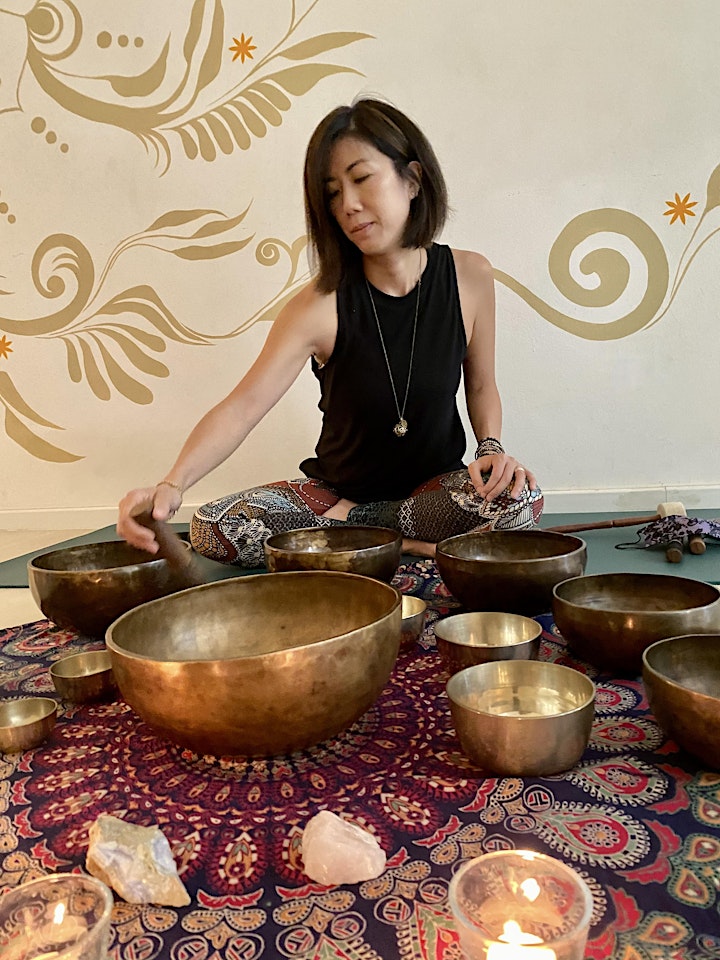 Organiser of TU-LA Wellness Retreat Series: "Live your Truth"
Yoga in Common is a home for yoga, meditation and wellness classes. Teachers at YIC Singapore retain their originality, identity and style, in an environment where they are free to share their knowledge and love of yoga with you. 
We offer a variety of yoga classes ranging from Ashtanga Yoga, Restorative Yoga, Kundalini Yoga, Hatha Yoga and Yin Yoga.

We are located in a surprisingly green and quiet corner of Singapore opposite the Somme Park Playground, and just 5 minutes' walk from Farrer Park MRT and 10 minutes' walk from Lavender MRT stations.
Here's a guide to getting here from the two MRT stations. There are also paid street parking outside our studio, or at City Square Mall which is a 5-minute walk away.