Turn 1000$ into Million$! Investment Bootcamps now OPEN

Sunday, 29 October 2017 at 19:00 (Singapore Standard Time Singapore Time)
Event Details
Check out the genuine testimonials of our participants!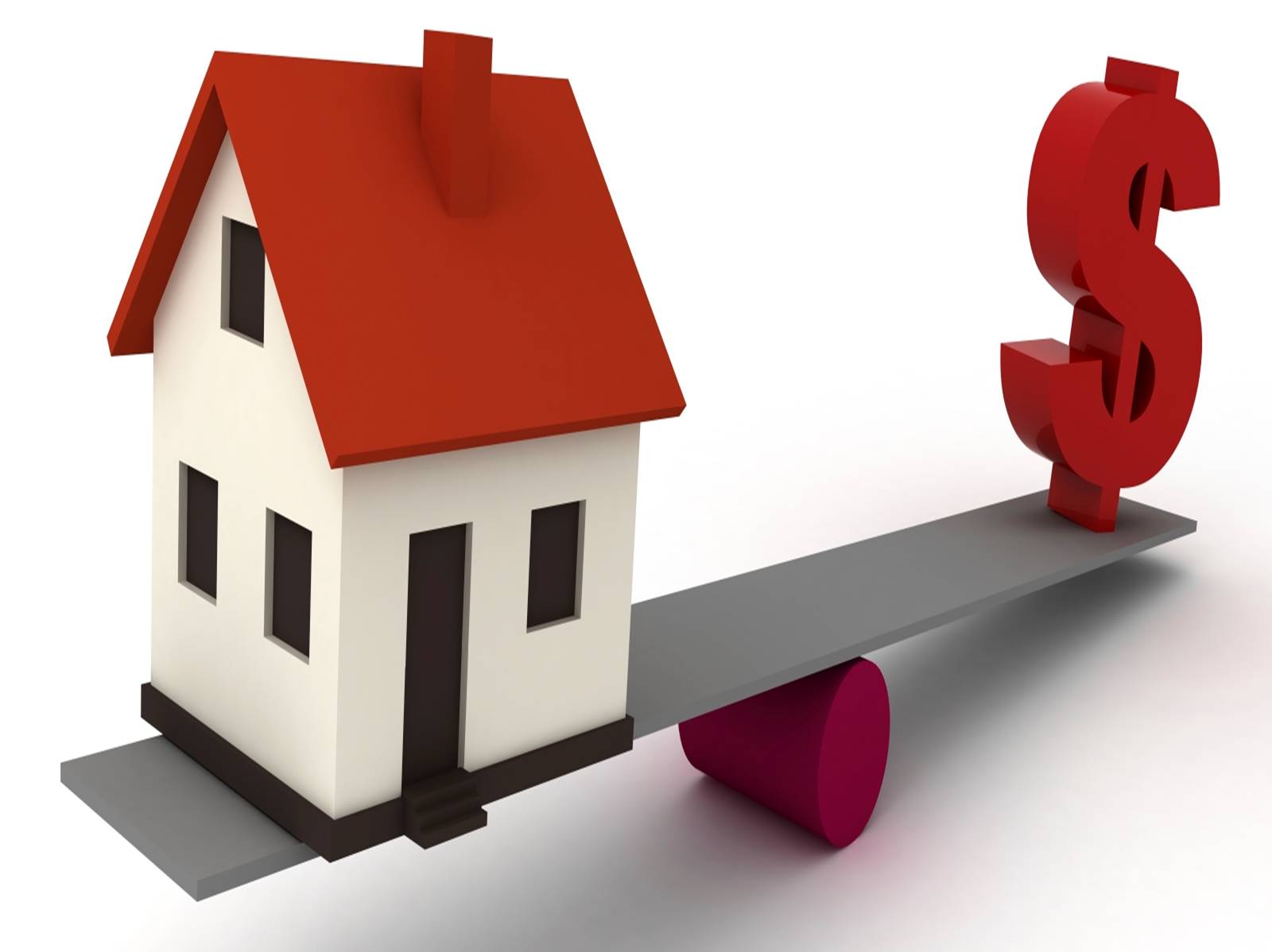 To Get Your Individualised Residential Property Valuation Report, Click HERE
Who we are - visit our website www.empoweradvisory.com and judge for yourself.

Want to talk to us?  Buzz our hotline at 8332 4283. Or just Whatsapp us and have a chat.
Empower Advisory, established since 2013, have reached out to thousands to bring genuine, affordable and quality investment courses to the public.
1) We are the ONLY learning organisation that PUBLICLY denouces scams and greed seminars that often mislead the public. We warn the public because we do not want to see people financially hurt or even ruined.   
2) We are the ONLY learning organisation that puts your learning interest above all else and therefore cap every class to a maximum of only 6 participants! No one else there does that. They are more interested to fill up their venue rather than fill you with skills you can use!   
3) We are the ONLY learning organisation that bring our course to your home at your convenience to cater to busy individuals who want to learn but cannot leave their young children or aged parents unattended or cannot make it to our small class learning session.
4) We are the ONLY learning organisation where our Principal Coach is an active practictioner in both stock and property investments.
5) We are the ONLY learning organisation where you can engage our Principal Coach as a Realtor to assist you with your property transaction.  
6) We are the ONLY learning organisation where you can sign up for a FREE complimentary session of Life-Coaching.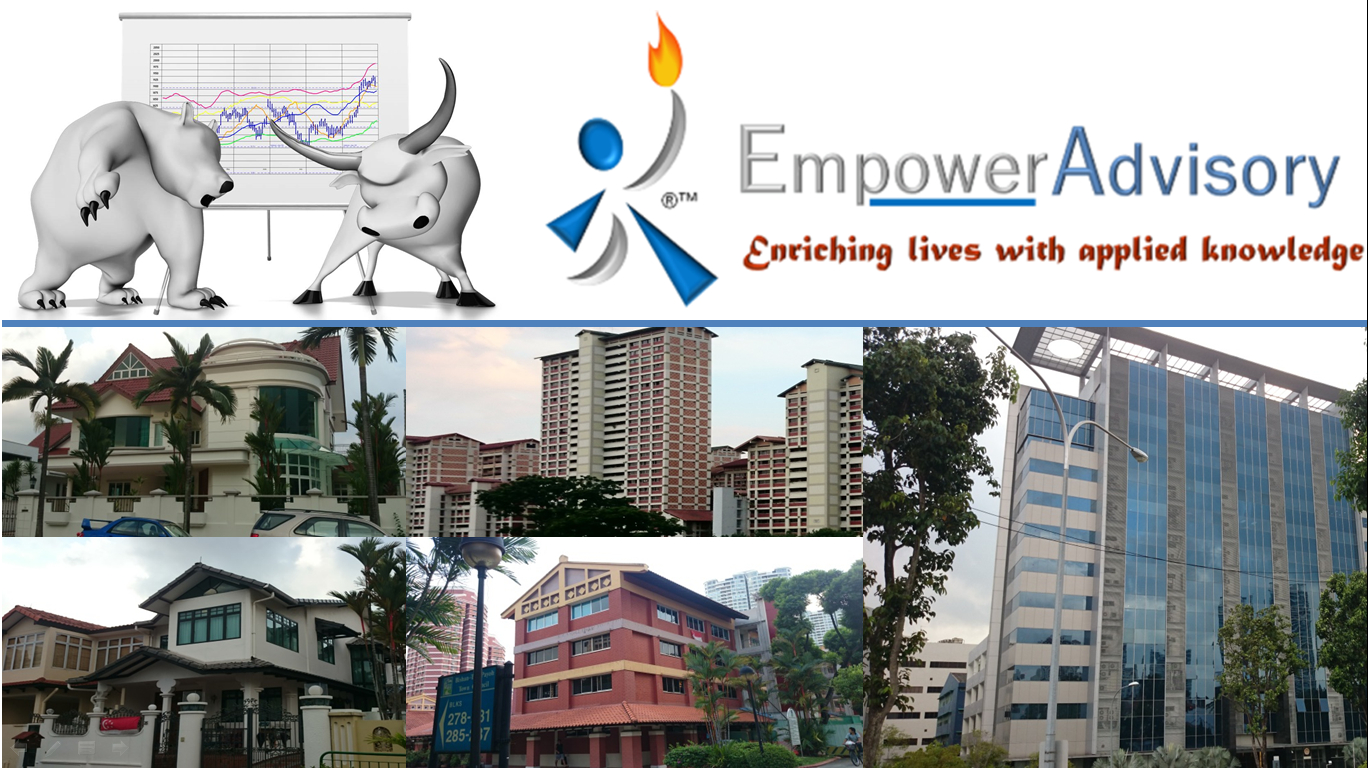 How you will benefit from our serious intensive investment bootcamps?
1) How to grow your investments successfully on your own, at your own  pace
2) Understand that successful investments is all about TIMING in ENTRY and EXIT. Learn how to do it!
3) Master both fundamental and technical analysis in stock investments to maximise your profits!
4) No time wasting. 1 full day is all you need because Empower Advisory does not waste your time.
5) Unlimited support. Need more support after the intensive bootcamp? Coach Douglas is available for you
6) Learn in Empower Advisory's conducive premises.
7) All hardcopy notes mailed to you in advance to prepare for your bootcamp. We take your learning seriously.
 ========================================================================
Testimonial
"I'm glad I attended the course that Empower Advisory put together.  Before this, I knew very little about property and stock investment. The course is so, so comprehensive with lots of real-life examples.  Even after the course, Douglas guides us on what stocks to look out for.  I've just opened a trading account after attending his course and look forward to my first investment.  I'm sure I will make back many times my course fees by applying what I've learnt!"
- Teo Jiahao, 23, Undergraduate, Course 1st Intake
"A serious course for the serious investor.  Definately a course for those interested in DIY investing. Highly recommended!"
- MC Tan 38, Entrepreneur, Investor,  Course 4th Intake
"Compared to other courses, this one offers a lot more depth.  I've already made back more than my course fees from a stock tip Douglas provided."
-Lek Heng, 50s Researcher, Course 5th intake
"This is the first and only course I've attended. I think it's very good and will certainly recommend it to friends and relatives."
Karin Foo, 30s, Statistician, Course 5th intake

Visit our website www.empoweradvisory.com for more information. 24/7 Corporate Hotline 8332 4283
To sign up
Max Participants per date: 6
Investment Bootcamp Dates for 2017 (All dates limited to 6 participants only)
 Just click through http://www.empoweradvisory.com/investment_bootcamp/ to check the dates and sign up!
No need to hop from one overhyped rah rah seminar to another. This is the investment bootcamp that ends it all. Fees are purposely made affordable as Empower Advisory is a non-profit driven organisation. 
Each intensive bootcamp starts from $700 only. 
LEARN & REWARD scheme (Eligible for new and previous bootcampers only)
Refer a friend/family member to our genuine investment bootcamp and be rewarded. Good values should be shared!
$200 vouchers per referral for the first 5 referrals
$300 vouchers per referral for the 6th referral and beyond
UNLIMITED VOUCHERS TO CLAIM !!
========================================================================
Empower Advisory CEO's Background
Douglas graduated from the School of Real Estate, National University of Singapore with Honours and was previously placed on the Dean's List.  
He started work in the Finance Industry, where he worked in various financial disciplines including SME banking, IPO, mergers and acquisition, valuation and financial modeling. The companies he worked for were IFS Capital Limited, OCBC, Grant Thornton and PWC.  Along the way, he obtained a Masters in Applied Finance from the University of Adelaide in 2009.
After a fulfilling stint in the finance industry where he achieved his financial goals, he decided to help businesses in a more impactful way by leading a team of dedicated public officers in the Ministry of Trade and Industry to champion better business rules and regulations in Singapore through the Pro-Enterprise Panel platform.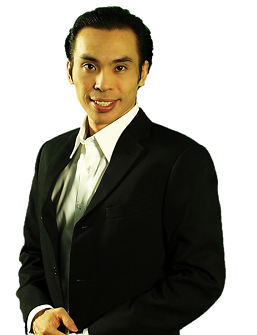 In 2010, he represented the Ministry of Trade and Industry in a Commonwealth Association for Public Administration and Management (CAPAM) competition and won for Singapore an Award for Innovation in Public Management and Accountability.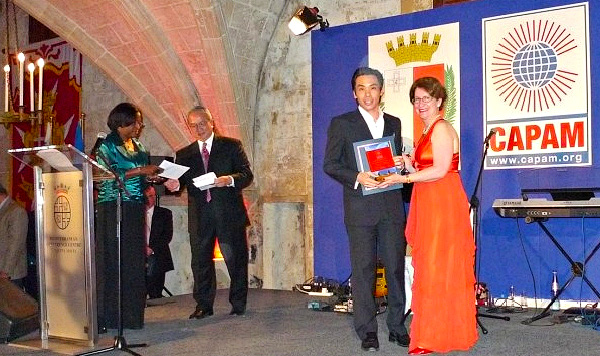 After 3 years as a public officer, he bid the public service a fond farewell to answer an important calling to empower the public with real investment knowledge they can apply with confidence. Too many Singaporeans were losing hard earned money in scams and bad investments. Douglas decided that this has to be stopped.
To continue his passion for cutting bureaucratic red tapes, he trains public officers as an associate trainer with the Civil Service College.
Douglas is also a professional realtor with Propnex Realty where he monitors the pulse of the market, alert his clients of great deals and assist in their property transaction. There are one too many cases of real estate agents who do not put their clients' interest at heart and by stepping up as a trusted realtor, Douglas wants to raise the professionalism of the real estate industry. 
You can read more about him in a candid profile HERE.
========================================================================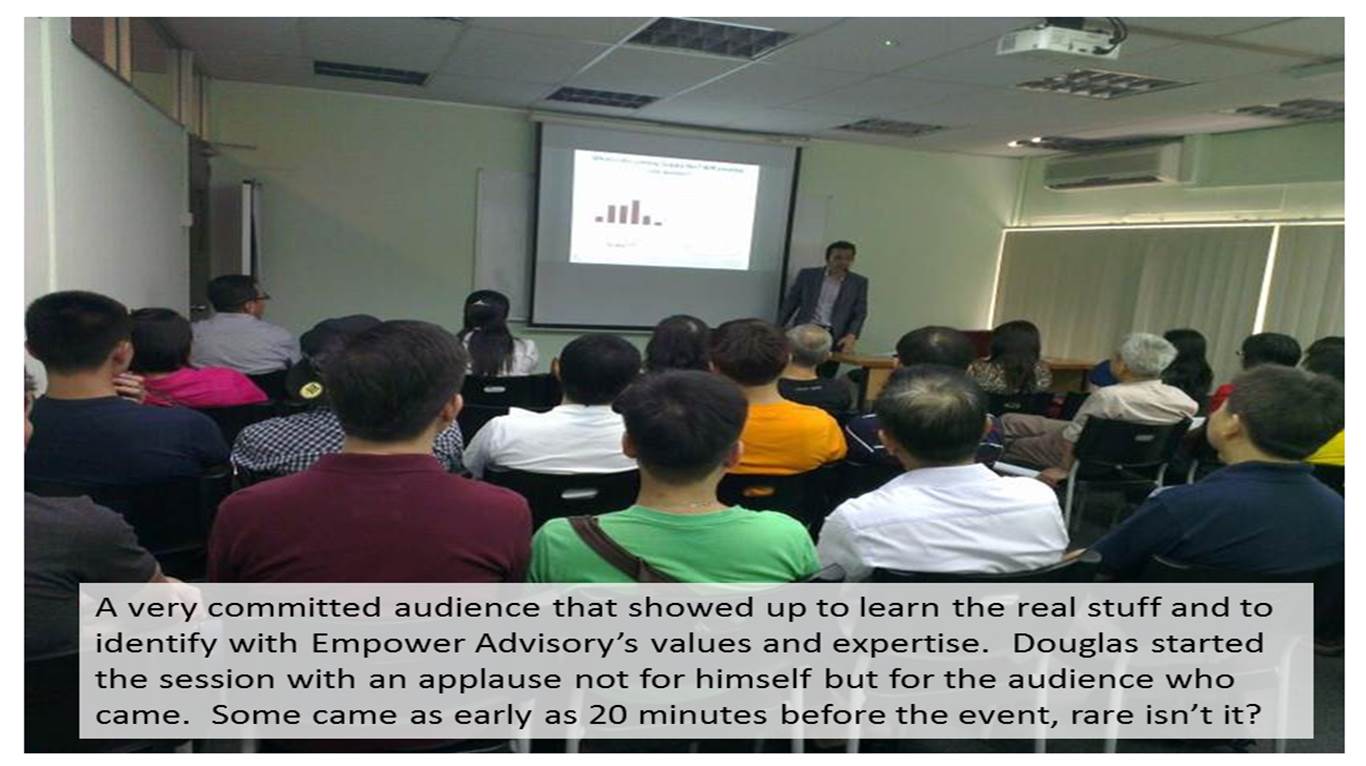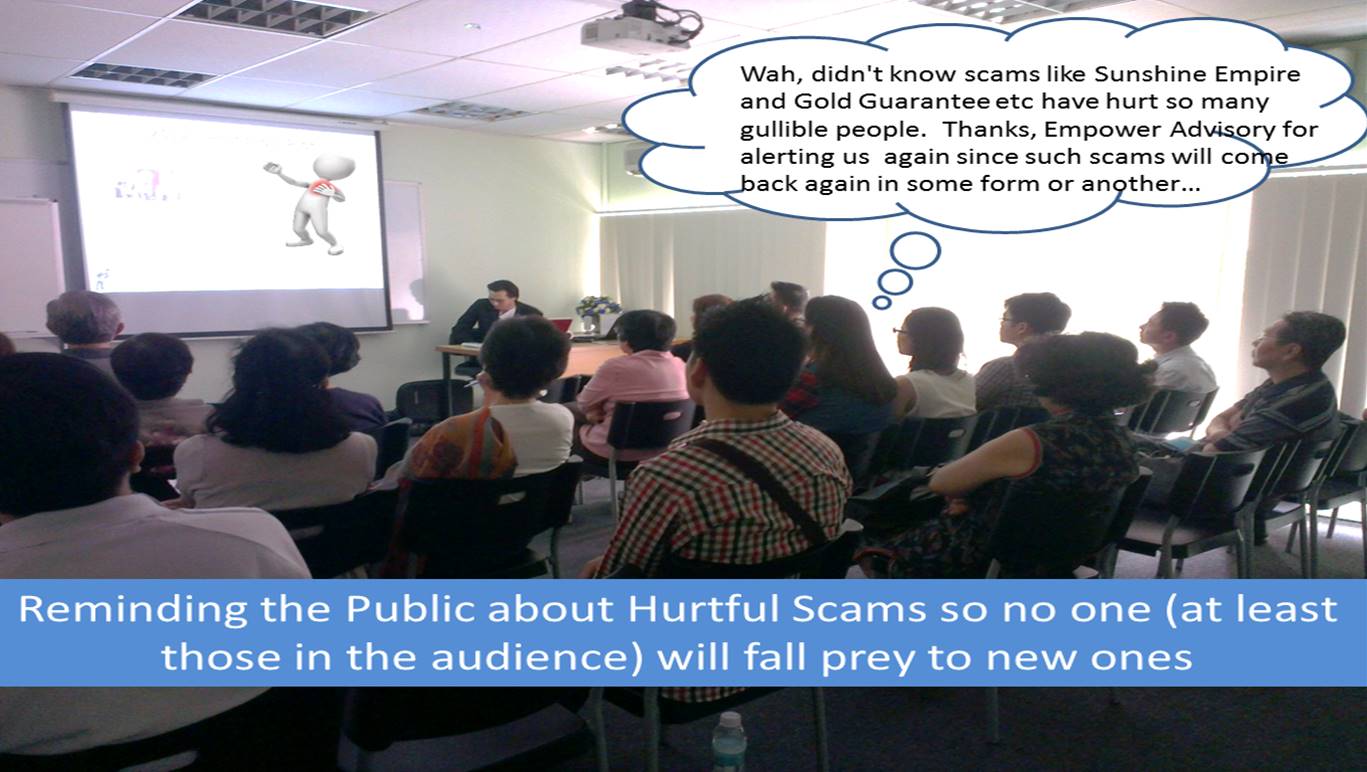 When & Where

Oxley Bizhub
69 Ubi Road 1 S(408731)
#09-20
Singapore, Singapore
Singapore

Sunday, 29 October 2017 at 19:00 (Singapore Standard Time Singapore Time)
Add to my calendar