Description
Join me at the Turn Moments into Memories: Preparing for Motherhood workshop
Dear Mommies,
Preparing for motherhood isn't just about buying as many tiny little onesies as you can find (although that part is fun!).
It's about remembering the little things.
Turning moments into memories.
Finding a healthy balance for you and baby.
And taking time for yourself.
Join me at my Turn Moments into Memories: Preparing for Motherhood workshop on 17 March 2018 to discover creative ways to turn every single precious moment into a lifelong memory.
And what better way than by hearing firsthand from two mothers?
I'll be joined by Ange Dove, master copywriter and founder of Proof Perfect Pte Ltd, Singapore's first copywriting agency, for tips on starting a baby blog and sharing it online.
And I'll also be joined by Shamala Tan, author, spiritual entrepreneur and intuitive life coach, for a talk on ways to find purpose and emotional balance in motherhood and in life.
If that wasn't enough, we'll be handing out goodie bags worth up to $180 and holding a lucky draw with some great prizes for expecting and new parents!
Don't miss it!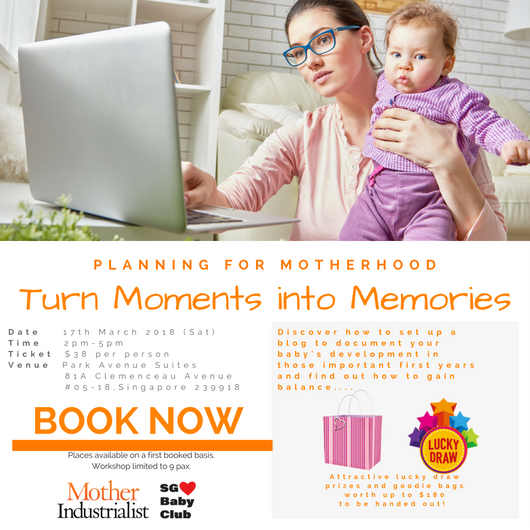 Book Now to avoid disappointment.
Workshop limited to 9 pax.
Places available on a first booked basis.
Guest Speakers

TOPIC: How to Set Up a Blog to Document Baby's First Years
Ange Dove is a master copywriter and founder of Proof Perfect Pte Ltd, Singapore's first and longest-standing copywriting agency. She has over 20 years' experience helping clients from a huge range of backgrounds and industries to market their businesses.
Ange's goal is to help you discover your own writing style, find creative ways to chart your baby's life journey online for your child to enjoy when they're older, and, if you so desire, market your motherhood advice to the world as your own business!

TOPIC: How to Gain Balance for Clarity, Direction & Purpose
Shamala Tan is an author, spiritual entrepreneur, intuitive life coach and single mother to a 12-year-old girl. She focuses on transforming the lives of others on a spiritual, emotional and mental level.
Shamala's goal is to help you achieve emotional wellness for greater clarity, direction and purpose in life.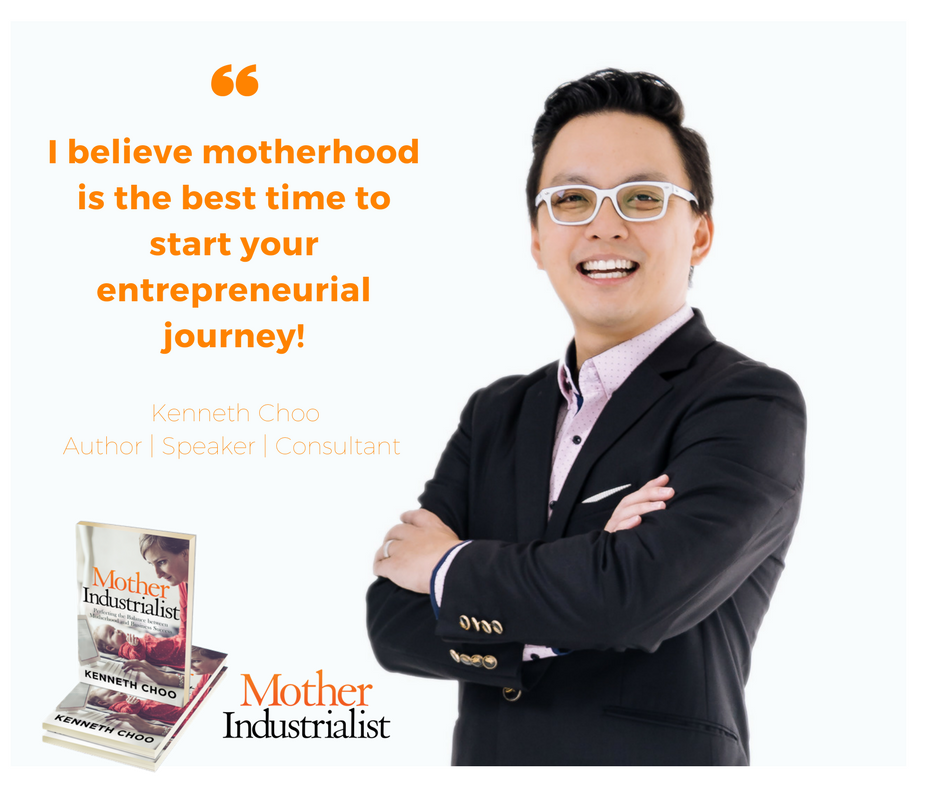 Kenneth Choo
Founder of Mother Industrialist
Kenneth Choo is an entrepreneur, business consultant, and mother industrialist. He founded KC Creative Marketing Pte. Ltd. in 2015, and has worked in the media marketing industry since 2004.
Kenneth's goal is to help more mommies like you achieve both time and financial freedom, so you can spend more time with your loved ones and children.