About this Event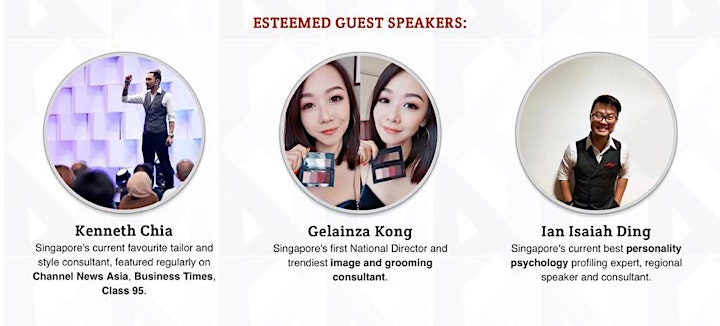 Widen Your Circle
Find opportunities for love that are beyond your circle of life - your colleagues, your friends and your family.
Qualified Singles
Our processes ensures that you will meet people who are professionally and financially qualified for commitment.
No Hidden Cost
Because we are not a dating agency, there will be no hidden matchmaking or dating service subscription/ membership costs.
Partnerships
Partners with Gaigai.
Event Flow
→ 4.00PM: Registration
→ 4.30PM: Event Start
→ 4.45PM: Singles Mingle (Ice Breaker)
→ 5.15PM: Am I Your Type? (Personality Profiling Games)
→ 6.15PM: Zhng Your State To Get Your Stead (Image Consulting)
→ 6.30PM: Board Of Being Single? (Tabletop/ Board Dating Games)
→ 7.30PM: Bingo Lingo (Guaranteed Dates + Yacht Trip)
→ 8.00PM: Get Hitched or Grab Hitch
---
Event Date: 14th December
As this is our amazing fifth Christmas edition event, we are waiving the $30.00 admission fee as long as you bring a single friend along!
Join us for a fantastic afternoon of socialising with many single ladies and gents!
Registration Process
1. Submit your details and we will contact you shortly to arrange for a bespoke profile creation.
2. Meet our consultant before the event to receive an exclusive 60 minute consulting. Our consultant will create a profile based on your:
Personality Psychology (to understand you better)
Your Ideal Partner Profile (for better quality matches)
Your Financial Profile (95.2% of our clients find it attractive if their partner has done their personal financial planning)
3. Attend our event to meet new like-minded people!
4. Registration open to Singaporeans & PRs only.
*Note: The profiling session is mandatory. You will only receive the official event invitation ticket after the profiling session.
For more information, please visit our website at https://aisteadmai.com/registration