About this Event
Two Nights Only feat. Jacqui Naylor & Art Khu (California, USA)
Friday, 25 October 2019 | 9.00pm - 12.00am (SOLD OUT)
Saturday, 26 October 2019 | 9.00pm - 12.00am (ONE NIGHT LEFT)
This October, Singapore's hottest (and only) hilltop jazz joint Maduro welcomes its first ever international act – a striking Californian vocalist with celebrated performances at some of the world's finest jazz clubs, including Blue Note's New York, Milan and Tokyo outposts. From old school vanguards like Ronnie Scott's in London to the new-school cool SFJAZZ Center in San Francisco; long-running gatekeepers from New York City's Jazz Standard and Birdland to Washington DC's Blues Alley, as well as Barcelona's Jamboree , Munich's Unterfahrt, Jazz Club Istanbul, The Monterey Jazz Festival and many more—she's done it all—the list reads like a dream and we're very much looking forward to join as she makes her Singapore debut at our listening lounge.
"Naylor remains one of the most superbly arresting vocalists around." JazzTimes
"She excels as a sensitive song interpreter with unerring intonation." Downbeat
"'Acoustic Smashing marks a turning point in Naylor's career." Wall Street Journal
Hailing from northern California is one Jacqui Naylor, a recording artiste who possesses the rich, supple sound of Diana Krall inflicted with the idiosyncrasies of Nellie McKay's. Her voice, at times, reveals flashes of Norah Jones' folk-esque sensuality, but always with a penchant for subtlety and restraint that leading ladies of jazz through the times like Billie Holiday and June Christy were masters of. Some cumulation of this was what led American jazz authorities JazzTimes to dub her "one of the most superbly arresting vocalists around".
Together with her long-time collaborator, multi-instrumentalist, composer and arranger Art Khu, Naylor will perform her highly diverse repertoire in her inimitable vocal style for two consecutive nights on Friday, 25 October and Saturday, 26 October, blurring the line between originals that hold their own and unique take on jazz standards that take on a life of its own – smoky as it was intended one minute and shot through with a folk-rock sensibility the next.
On the afternoon of Thursday, 24 October, Naylor and Art Khu will reconvene at Maduro for a masterclass created for the budding jazz musicians from LASALLE College of the Arts, with limited seats open for all to sign up. Learn the secret to Naylor's warm, recognisable style and her sensitive and timeless treatment of jazz standards that remain appealing to both jazz purists and folk fusion fans today
.
To buy tickets for Friday,25 October, please click here.
To register for the masterclass, click here.
Seats are limited with only 55 tickets per evening and reserved on a first-come, first-serve basis. For more information, please email reservations@maduro.sg or call/Whatsapp ‭+65 9756 4775.‬
For media enquiries, please email daniel@bydanieleng.com.
About Jacqui Naylor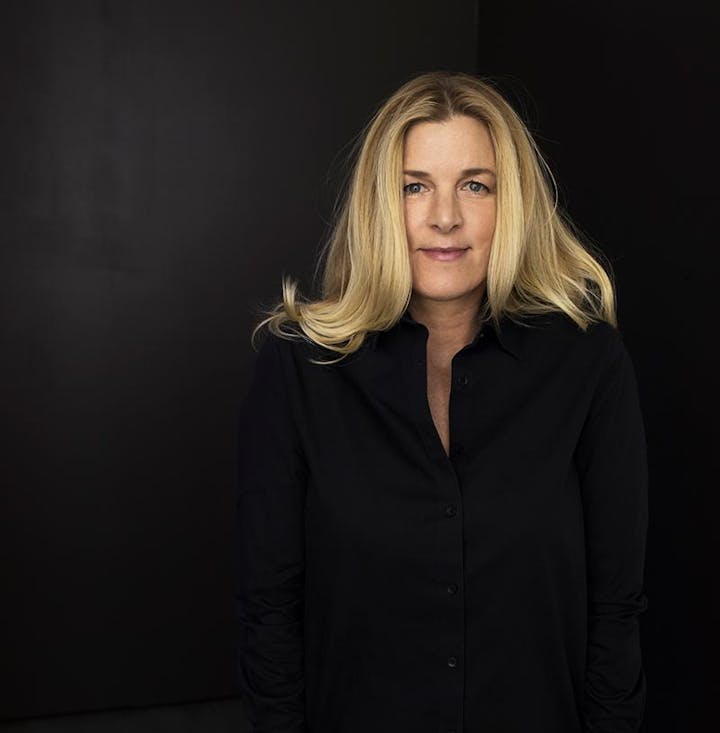 Jacqui Naylor is a vocalist and songwriter, equally at ease singing the music of Johnny Mercer and David Byrne as she is her own original music, with many of her compositions, like Celebrate Early and Often used in national advertising campaigns. She has recorded and released ten albums, available throughout the United States, Europe, Canada and Asia, making the "top-ten" lists of USA Today, Jazziz, The Washington Post and more. The singer was also the subject of a full-length documentary film, Lucky Girl. With a wide vocal range, she has made the mixing and "smashing" of genres and eras her stock-in-trade, gaining fans and notoriety throughout the world by singing the lyrics and melody of jazz standards over the grooves of well-known rock songs and vice-versa. "Naylor has the chops and sensitivity to pull it off," writes New York Magazine.
Check out the singer with her quartet on a version of the Rodgers and Hart classic My Funny Valentine (embed above) over ACDC's Back In Black. Naylor has likewise been praised for fresh takes on more contemporary covers like a stripped-down tribute to David Bowie on Space Oddity and a popular Bossa Nova version of REM's Losing My Religion, tango-tested on the TV show So You Think You Can Dance. Naylor's recent album, Q&A, features multi-instrumentalist, composer and arranger Art Khu. His thoughtful arrangements of jazz standards sit comfortably next to the duo's originals like This Is How It Starts and Here We Are At Last. "It's refreshing to hear Naylor and Khu in the raw—just the cozy, intimate pairing of her Amy Winehouse-meets-Pearl Bailey sound and his elegantly informed playing," writes JazzTimes. Naylor releases a new album with her quartet in 2020.
This artist tours regularly with her duo and quartet, headlining at esteemed venues and festivals including Blue Note New York, Tokyo and Milan SFJAZZ Center San Francisco Jazz Standard New York Ronnie Scott's London Birdland New York and Hamburg Unterfahrt Munich Quasimodo Berlin Jamboree Barcelona Blues Alley Washington DC Snug Harbor New Orleans Jazz Alley Seattle Monterey Jazz Festival USA Bari Jazz Festival Italy Reus Jazz Festival Spain Women In Jazz Festival Germany Bumbershoot Seattle.
At her debut concert in Singapore at Maduro, Naylor will be joined on stage by long-time pianist and collaborator, Art Khu.
About Maduro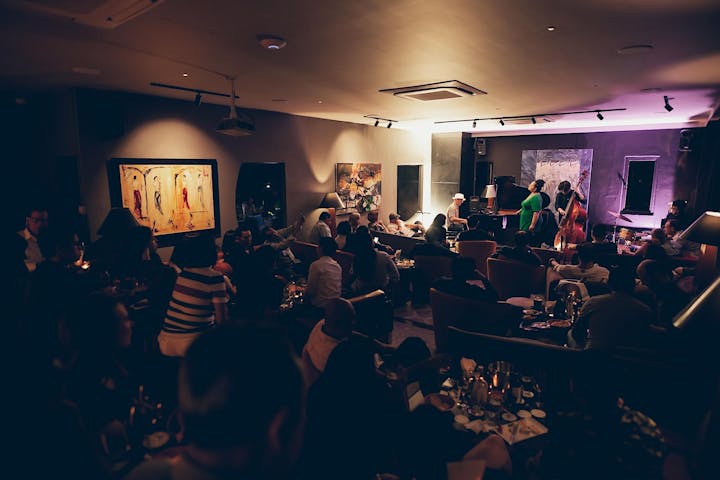 To some, Maduro is a wine and whisky connoisseur's dream come true. To others, a listening lounge devoted to preserving the virtuosity of the classics – both genres and libations alike. To those in the know, Maduro is their own secret slice of heaven on earth. According to old Spanish etymology, Maduro depicts an act "to ripen, mature".
Part live jazz joint, part watering hole, Maduro simply represents the intersection between a bandstand and a bar, and if you look closely enough; the camaraderie that transpires within.
In an alternate reality not too far off from the present, Maduro is really the sum of all the best parts that maketh a man none other than Mr. P, a silver haired enigma who runs in two circles that couldn't be worlds apart – among musicians as one of Singapore's most profitable pianist in the 80's, and amongst the top brass as the gracious host of one too many hazy evenings behind closed doors. At Maduro, his first love runs deep and reverberates through a live music programme that is fiercely classicist by nature, intriguing at times; an enviable bar stocked with scotch and whiskeys of worldly persuasion, wine vintages few and far between, and the occasional newfangled concoction; and an invite-only private den where deals are made, secrets traded, and indulgences are enlivened day through night.