UK's Lease Options Pioneer Uncovers World-Changing Property Investment Syst...
Description

Date: 23rd & 24th June, 2018
Time: 9.00am to 6.00pm
Venue: Cititel Hotel, Level 5, Mid Valley, Kuala Lumpur


---

Bringing Role Models to Inspire Success, To Shift Your Business, Investment, and Wealth Into a Higher Gear

At Summit's annual main event Masters of Success 2018 edition, we're set to feature 9 top-notch global professionals, who have touched lives on a global scale with their leads and earth-shattering contributions.

One of them is UK's most dynamic well-respected property entrepreneur Vincent Wong (picture).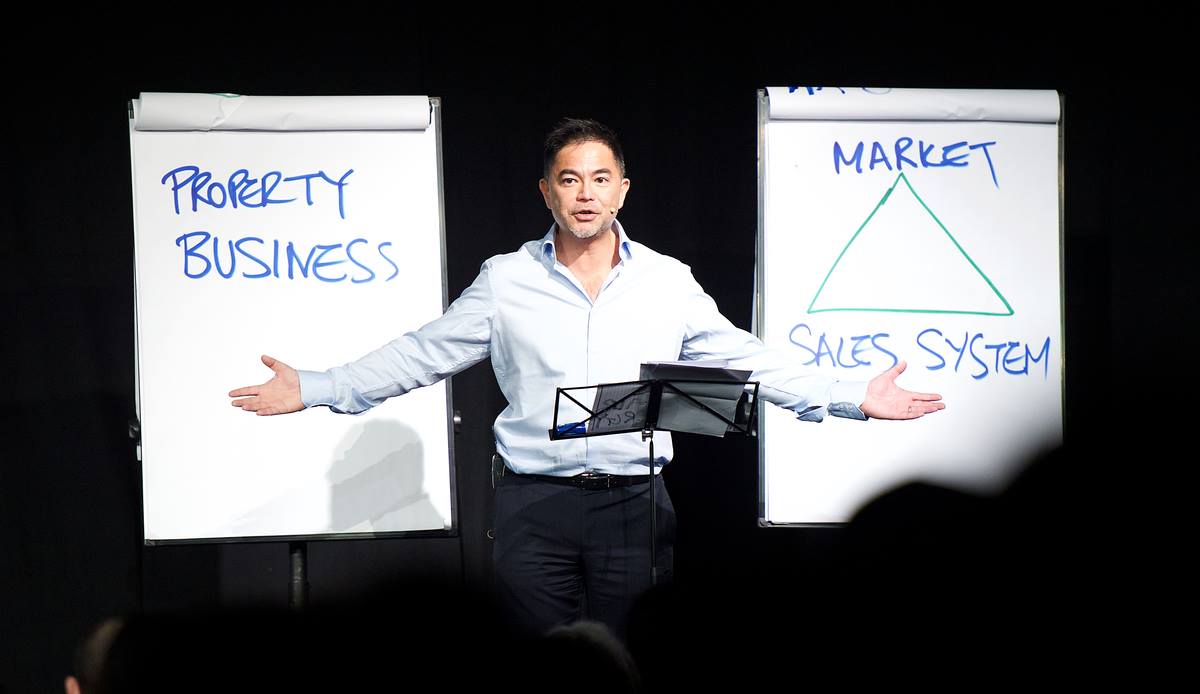 Wong is globally recognised for his contribution to the global real estate industry. He has successfully pioneered earth-shattering financing strategies and legalized 'Lease Options' for residential property sales in the UK, Malaysia, Scotland, and the Netherlands.

Vincent is currently on a mission to build a technology platform that would entirely change the way properties are bought and sold throughout the world!
And he's all set to unveil the exactly same property investment system at this conference.

The system is called Lease Options.


---

Get introduced to Lease Options - a property investing system that can be really powerful, legal and amazingly rewarding when done the right way!
Lease Options enables you to control and profit from properties you don't even own while helping those who want to be free from the burden of home ownership. On top of that, the amount of properties you can have under your belt is unlimited!

One of the best things about this method is that you don't have to be a property expert to pull it off. Just by mastering Lease Options, you'll be climbing your way to the top of your financial peak.

With this system, you'll be able to control and profit from properties you don't own, without having you to worry about these:

X No Capital
X No Down Payment
X No Loans
X No Monthly Mortgage Payments
X No Bank Hassles


---

Take a dive into Lease Options and its immense benefits in this 3-hour Property Investment Programme. You'll learn:


- Ridiculously rewarding ways to make money from properties without forking out any of your money
- Simple yet powerful methods to structure property deals without a mortgage or down payment for more flexibility and profits
- Practical insights and tips to avoid costly mistakes that have the power to take you out of the property game
- Advanced & creative property financing strategies that work and grow in any marketing condition
- How to make good profits from property deals
- Revolutionary tactics to make money when you buy a property, NOT only when you sell it


Register here now to meet Vincent Wong and other forward-thinking leaders. Invite your family members and friends too for ultimate learning experience!


For enquiries, please contact us at:
03-7932-1981 | 012-630-0977

Email: info@summitmy.com

#propertyinvestment
#leaseoptions