Ullambana Festival Prayers & Offerings 2017

Tuesday, 22 August 2017 at 19:00

-

Friday, 8 September 2017 at 19:00 (Singapore Standard Time Singapore Time)
Event Details
The Ullambana Festival is an important Buddhist event, the origins of which can be traced to the "Ullambana Sutra." Over the centuries, the occasion (known as also the Hungry Ghost Festival) has taken culturally Chinese overtones, the result of the confluence of Buddhist, Taoist and Confucian beliefs.
According to the "Ullambana Sutra", Maudgalyayana, one of the Buddha's chief disciples, thought of his parents and wondered what had happened to them. By the power of his clairvoyance, he found his father in the heavenly realm. To his dismay, his mother was found in a lower realm known as the Realm of Hungry Ghosts. She could not eat because her throat was very thin and no food could pass through, yet she was perpetually hungry because of her huge stomach. She was reborn in the Realm of Hungry Ghosts because of her miserliness. Maudgalyayana had instructed her to make generous offerings to the Sangha members that she encountered. Instead, she withheld her kindness and her money.
To help his mother, the Buddha instructed Maudgalyayana to make food offerings to the Sangha on the last day of the rainy-season retreat (fifteenth day of the seventh lunar month). The merit gained from this act eventually liberated his mother from her misery. Today, the same ritual is practised in many parts of Asia.
Thekchen Choling observes this Festival for the entire seventh lunar month. Sutra recitations, extensive offerings and food charity rituals are some of the highlights of Thekchen Choling's Ullambana programme.
Join us in prayers for our ancestors, loved ones and all sentient beings.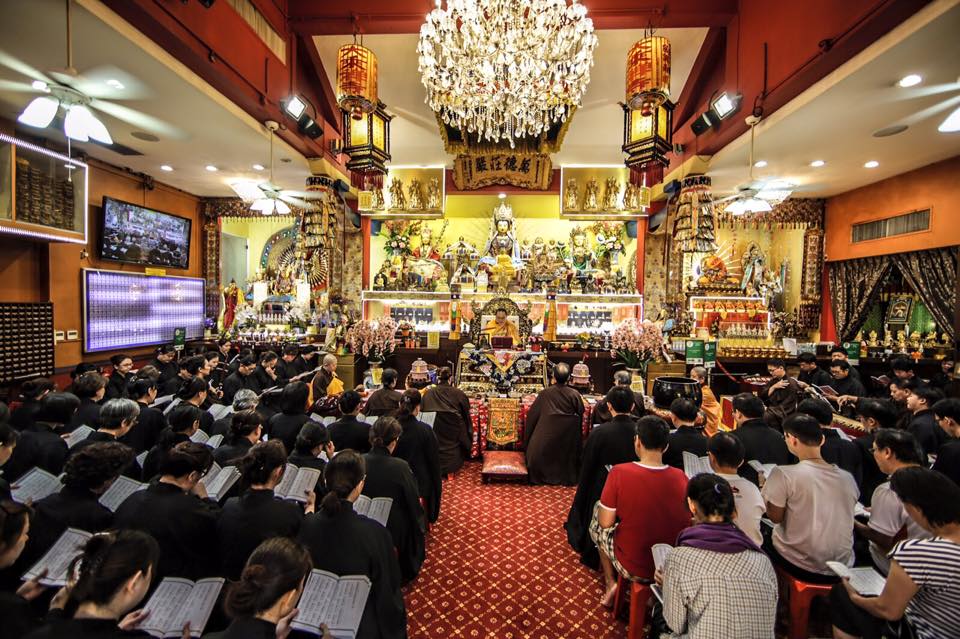 For more information about the Ullambana Festival 2017, click here.
When & Where

Thekchen Choling (Singapore)
2 Beatty Lane
209945
Singapore

Tuesday, 22 August 2017 at 19:00

-

Friday, 8 September 2017 at 19:00 (Singapore Standard Time Singapore Time)
Add to my calendar
Organiser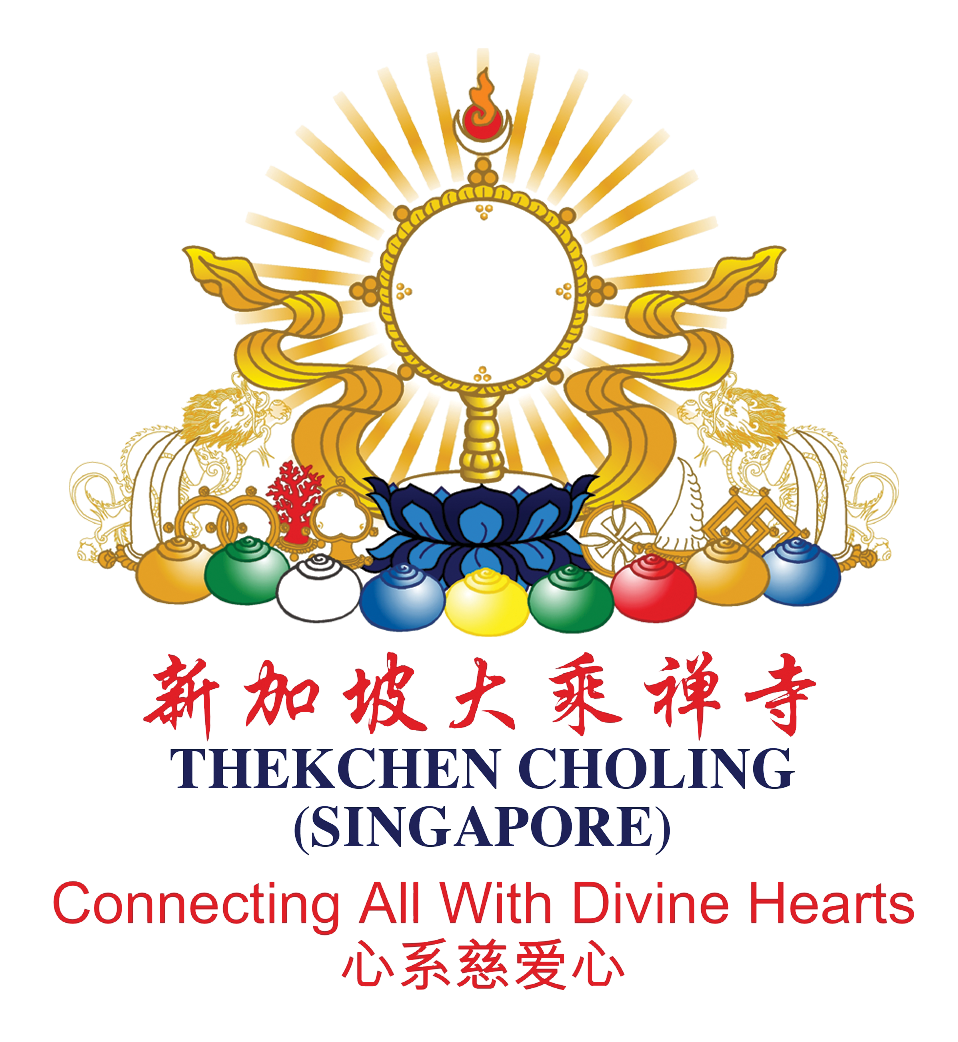 Thekchen Choling (Singapore), a Buddhist temple, that opens 24 hours, to serve your spiritual needs.
Background
On 20th March 1999, the late Geshe Lama Konchog, now reincarnated as Tulku Tenzin Phuntsok Rinpoche, instructed Singha Thekchen Namdrol Rinpoche (formerly known under the name "Lama Thubten Namdrol Dorje") to start a Dharma Centre. He bestowed the name Thekchen Choling, meaning 'Great Mahayana Dharma Temple' named after the monastery of His Holiness the 14th Dalai Lama.
Geshe-la's vision was for the temple to change the current mindset of that one can only practice the Dharma as ordained Sangha. Thekchen Choling's focus is thus to impart ways that lay people can practice the Dharma, integrating it into their everyday lives and learning to realize their inner potential and be happy and fulfilled.
In 2001, Thekchen Choling (Singapore) was formally registered. From a handful of students, the crowd at Thekchen Choling is now several times larger with a mailing list of five thousand and regular students numbering to several hundred.
Mission
The Mission of our Temple is to propagate the Buddha dharma and practise it ourselves.