About this Event
According to the World Health Organisation (WHO), an estimated 800,000 lives are lost to suicide annually. With every suicide death, more than 20 others have attempted to take their own lives.
In 2018, 397 lives were lost to suicide and the number of teenage male suicides had risen to 19, the highest recorded in Singapore. In fact, suicide is the leading external cause of deaths in Singapore and it is the leading cause of death for those aged 10 – 29. Although suicide is a serious public health concern that cuts across the lifespan and different cultures, it remains a sensitive and taboo topic in Singapore. Hence, the current situation demands more open conversations and more actions toward suicide prevention work.
The changes in the social landscape brings about many challenges. Recent news coverage about social media and its relation with suicide deaths and attempts of teenagers, and the series of suicide deaths and attempts from stress at the workplace, brings forth the need to be aware of current efforts and understand how we can meet gaps that potentially exists in our community.
In conjunction with Samaritans of Singapore (SOS) 50th anniversary conference, titled Unifying Communities; Strengthening Hope, brings together experts in different fields of work to share their knowledge and experience with professionals from the social service sector. This year, we have included opportunities to discuss matters related to the elderly, digital media, workplace mental health, and challenges faced by minority groups in Singapore.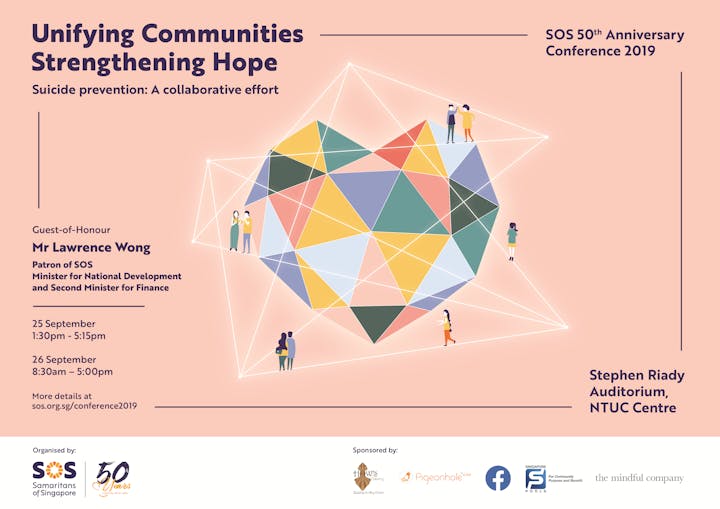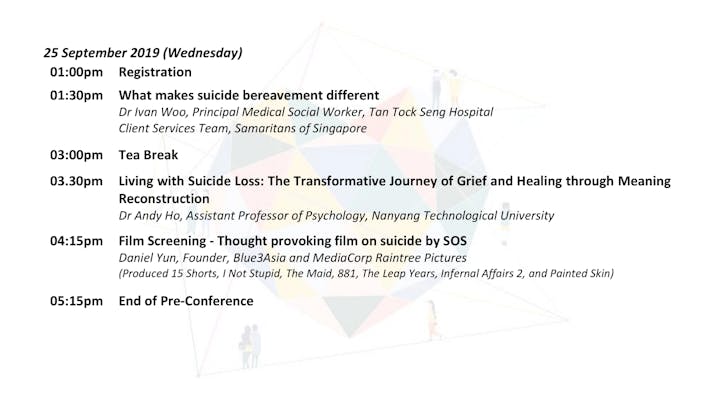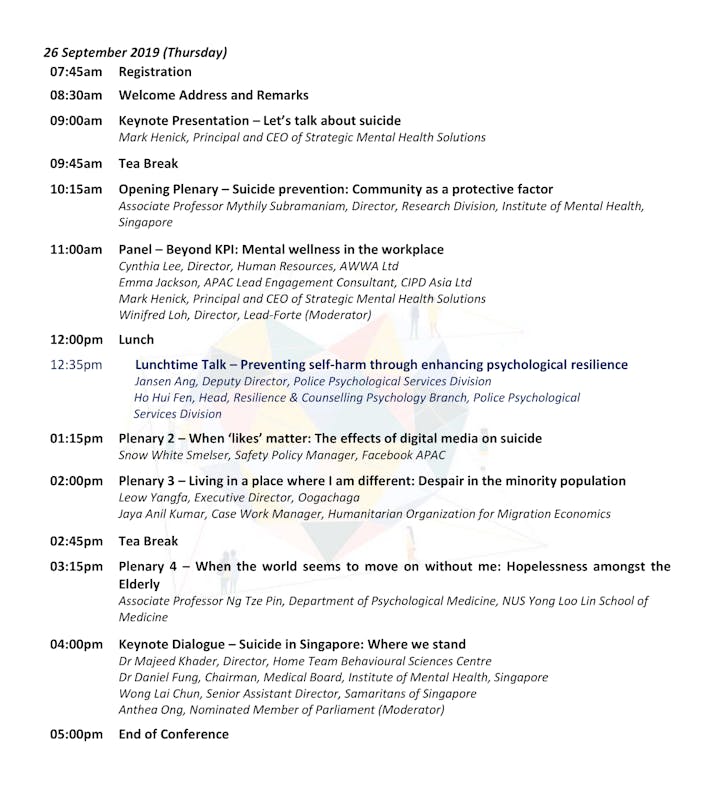 As part of SOS' golden jubilee celebrations, we are extending a limited offer for first 50 successful registrants: Simply use the promo code "SOS50" during registration to be eligible for S$50.00 off the original ticket price (U.P. S$120.00)! [UPDATE: ALL PROMO CODES HAVE BEEN FULLY REDEEMED!]
Social service professionals may apply for VCF Grant for this conference, subject to approval from NCSS. For enquiries on VCF funding, visit NCSS website for more information.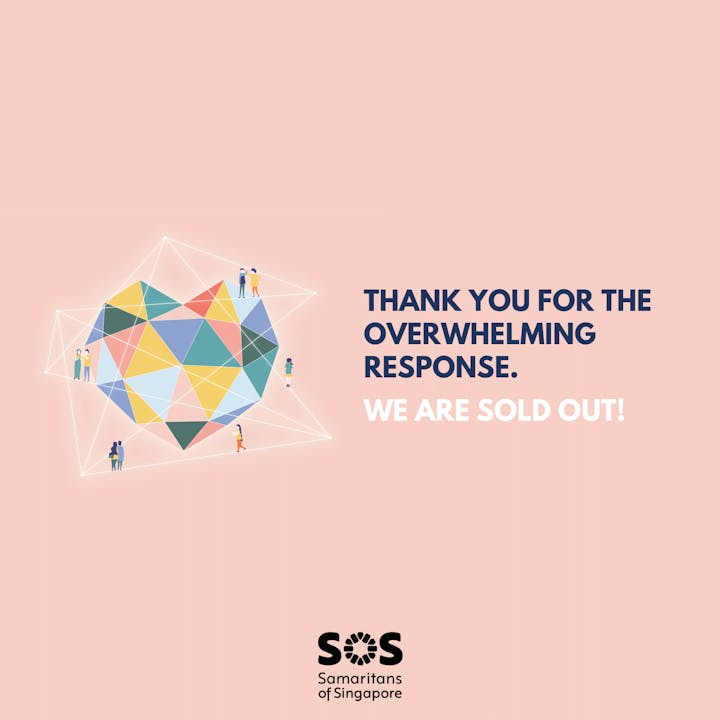 We are officially SOLD OUT!
Cheque payments are accepted for this conference. Please contact us at events@sos.org.sg for more information.
Have any questions? Contact us at events@sos.org.sg.