Description
Come meet The University of Sydney and USFP* in person!
The University of Sydney Foundation Program is THE pathway for 'O' level students leading into The University of Sydney.
Did you know:
You can apply with 5 semester polytechnic transcripts for a conditional offer!

USFP is offering up to AUD$5,000 University of Sydney Foundation Program scholarship* to packaged students who apply within one week of the event, and with two weeks acceptance deadline once the offer letter is issued (subject to approval for extension of scholarship)

Application fees waived for eligible students!
*Terms & conditions apply
Sign up for this opportunity for a direct consultation today!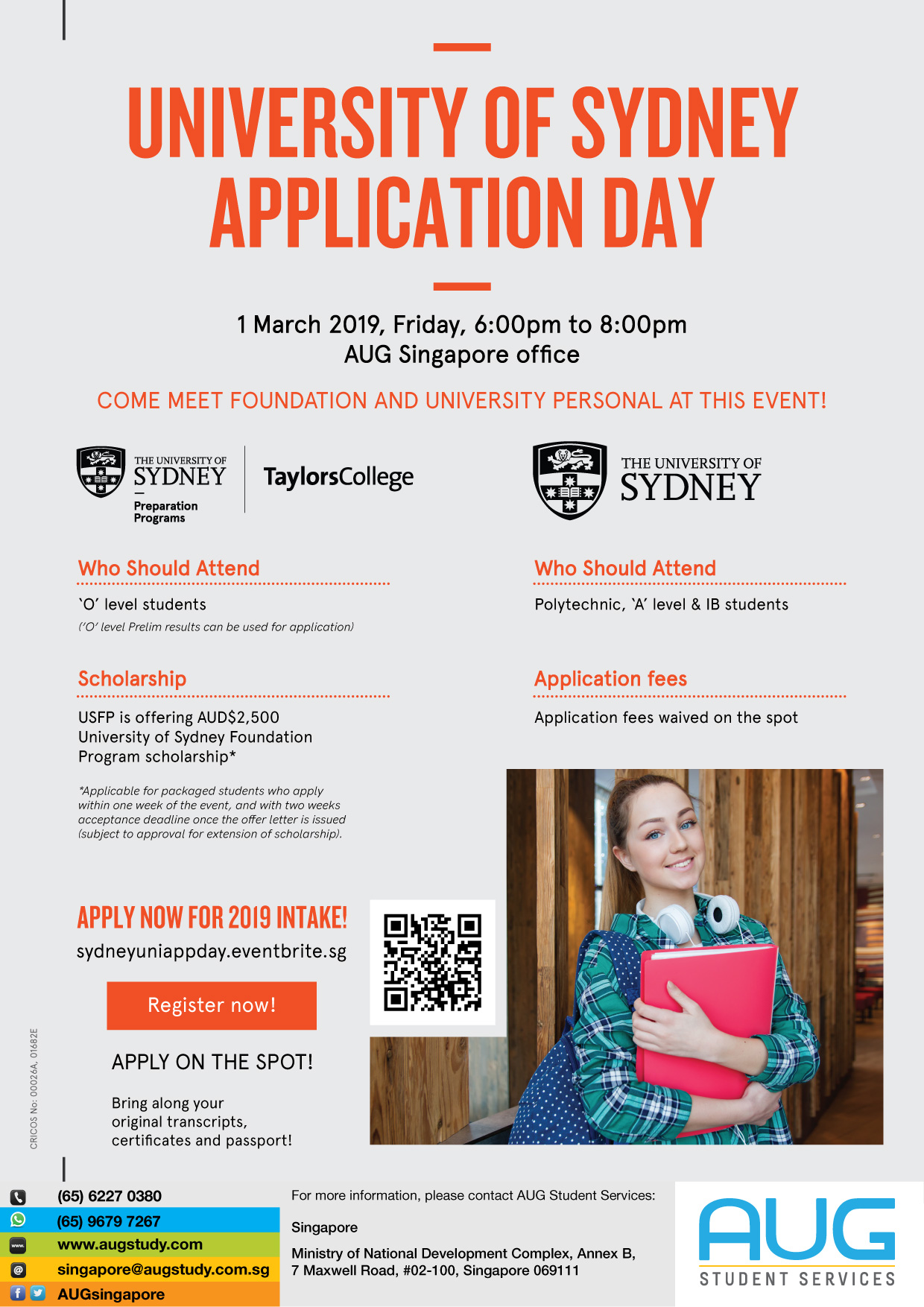 REGISTRATION TERMS & CONDITIONS
By registering for the seminar, you will be auto-included in AUG's mailing list to receive informational and promotional content related to AUG Student Services Singapore. We respect your privacy and will keep your information confidential; we will not disclose it to any third party without prior written consent from you. However, if you do not wish to receive any informational and promotional content related to AUG, you can unsubscribe from the mailing list upon receiving the first email. Please note that you will still receive information on the current event that you have registered for. We reserve the right to amend the terms and conditions.