Unraveling the Panama Papers (and Bahamas Leaks) - Secrecy for Sale

Monday, 26 September 2016 from 14:00 to 16:30 (Singapore Standard Time Singapore Time)
Event Details
For an afternoon of intrigue into how the Panama Papers (and Bahamas Leaks) investigation was done, and the Legal and Cybersecurity issues of Disclosures on the Internet, please come join us as we explore these issues and  processes and technologies behind this ground breaking expose. 
The world of offshore finance is a murky one.
In order to conceal the private lives and fortunes of the world's most rich and powerful, ownership of cash and assets are deliberately obscured. It's a world driven by vast networks with multiple layers of account ownership and company structures all with a singular aim: hiding money.
In early 2014, the International Consortium of Investigative Journalists (ICIJ) launched a major investigation after two French journalists – Gérard Davet and Fabrice Lhomme – received access to a massively complex dataset detailing over 100,000 private bank accounts of the Swiss branch of HSBC.
The Swiss Leaks investigation involved over 150 reporters from more than 45 countries analyzing this enormous leaked dataset composed of over 60,000 files – so we're talking a very deep inside view of the secret world of Swiss banking.
So, how did ICIJ tackle this larger-than-life investigation into the shady world of offshore finance?
AGENDA
Introductions

Legal and Cybersecurity issues of Disclosure on the Internet, by Mr Benjamin Ang, Programme Chair, Internect Society Singapore and Senior Fellow of the Centre of Excellence for National Security (Cybersecurity Programme)

The Panama Papers - Secrecy for Sale, by Mr Hamish Boland-Rudder, ICIJ's Online Editor

Demonistration - How a graph database technology like Neo4j was used by journalist and investigators the world over to deciper the secrets in the Panama Papers datset.
ABOUT THE SPEAKERS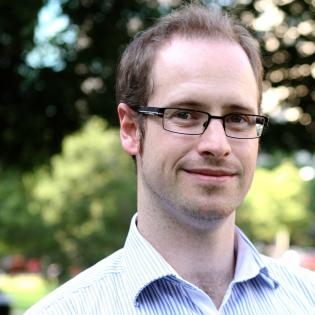 Hamish Boland-Rudder is the International Consortium of Investigative Journalist (ICIJ) online editor. He spent two years running the breaking news website for The Canberra Times in Australia, which included coordinating digital coverage of elections, major sporting events, and live coverage of significant natural disasters.
Hamish also instituted new digital reporting rounds for the daily newsroom, and has himself spent time as a reporter writing for The Canberra Times, The Sydney Morning Herald, The Korea Herald, and various other publications.
He studied at the University of Sydney where he was awarded the Helen Newborn Bennett prize for history, and was granted an Australia-Korea Foundation fellowship.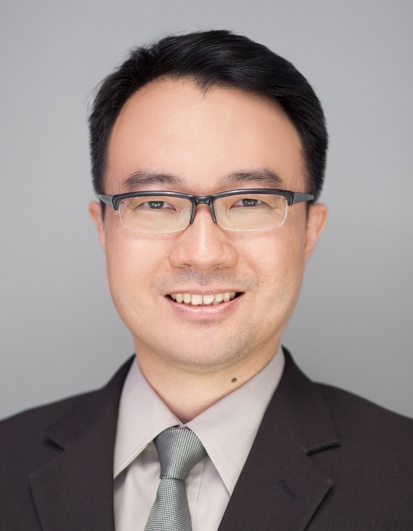 Benjamin Ang joined the Centre of Excellence for National Security (CENS) at RSIS as a Senior Fellow in cybersecurity issues in February 2016.
Prior to this, he had a multi-faceted career that included time as a litigation lawyer arguing commercial cases, IT Director and General Manager of a major Singapore law firm, corporate lawyer specialising in technology law and intellectual property issues, in house legal counsel in an international software company, Director-Asia in a regional technology consulting firm, in-house legal counsel in a transmedia company, and senior law lecturer at a local Polytechnic, specialising in data privacy, digital forensics, and computer misuse and cybersecurity.
Benjamin graduated from Law School at the National University of Singapore and has an MBA and MS-MIS (Masters of Science in Management Information Systems) from Boston University. He is qualified as an Advocate and Solicitor of the Supreme Court of Singapore. He is also a Certified Novell Network Administrator.
When & Where

NUSS Suntec City Guild House
3 Temasek Boulevard (Tower 5)
#02- 401/402 Suntec City Mall
Singapore, 038983
Singapore

Monday, 26 September 2016 from 14:00 to 16:30 (Singapore Standard Time Singapore Time)
Add to my calendar
Organiser
REAL Analytics provides training, mentorship and strategic consulting to our clients and help them build a roadmap to adopt big data, analytics, public and private cloud computing to out-compute and out-compete their competitors.
Neo Technology - the inventor of the Neo4j graph database - enables organizations to unlock the business value of connections, influences and relationships in data: : through new applications that can adapt to changing business needs, and by enabling existing applications to scale with the business. 
Organized by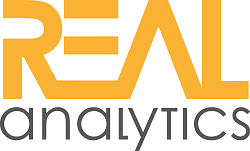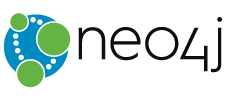 Supported by