| | |
| --- | --- |
| Upper Primary: Solving Heuristics Using Model Drawing for Parents (4xLessons) | |
Event Details
HIGHLY-VISUAL, HELPS YOUR CHILD TO SEE MATH LITERALLY ! 

The ability to visualize a problem goes a long way to solving it! The Model Approach to Problem-solving was borne out of  this fact. Go beyond conventional models and solve challenging problems fast with highly-efficient model techniques!
2-hours hands-on session with Mdm Siti; going through heuristics sums. As you get to know the steps to do, you will also discover the strength and difficulties which your child is facing in math. 
.
WHAT'S IN IT FOR YOU?
✔ Once a Week x 2 hours per Lesson [ 4 Lessons ]
✔ Thorough Review of Key Topics
✔ Extensive work with practice Questions and Answer Techniques
✔ Exam Tips and Strategies
✔ Exam Review mistakes commonly made by students
.
IF YOU REGISTER BY 13 NOVEMBER 2016, FRIDAY
✔ COMPLIMENTARY
+ 2 Lessons in January 2017
+ Math Diagnostic Test for your child
✔ PRACTICE EXAM MOCK PAPERS (for home practice)
.
DETAILS

Dates: 

LOWER PRIMARY

✔✔ Thursdays,     7.00pm - 9.00pm ( 1/12, 8/12 , 15/12 & 22/12 )
✔✔ Sundays,       9.30am - 11.30am ( 27/11, 4/12, 11/12 & 18/12 )

UPPER PRIMARY
✔✔ Wednesday,   7.00pm - 9.00pm ( 30/11, 7/12, 14/12 & 21/12 )
✔✔ Sundays        1.30pm -   3.30pm ( 27/11, 4/12, 11/12 & 18/12 )

Venue: SMART Excel - Making Maths Easy | 734 North  Bridge Road #02-02 S(198702)
Investment : $160 / 4 Lessons
Small class size of less than 10 pax.
All materials will be provided

.
Tips will be shared on coaching child to their maximum potential ability and simple step-by-step approach to do model drawing.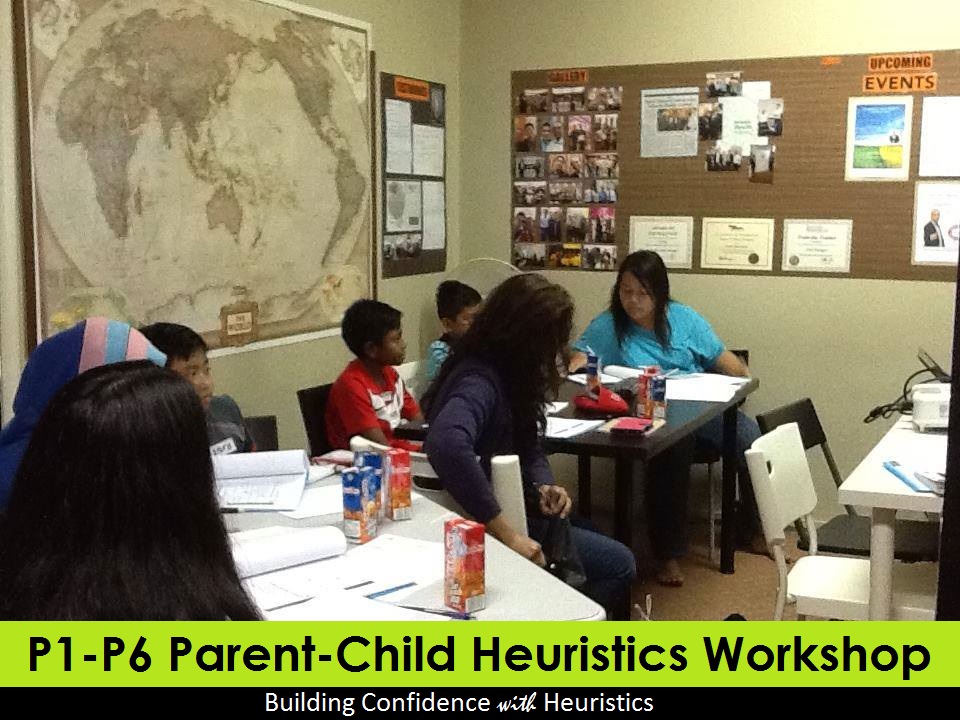 SYNOPSIS
We teach the correct & simple way to understand and draw model drawing for Parents who are clueless on the problem solving. An essential skill for busy parents these days, able to coach their children at home with their day-to-day maths assignments and school work.
.
TRAINER PROFILE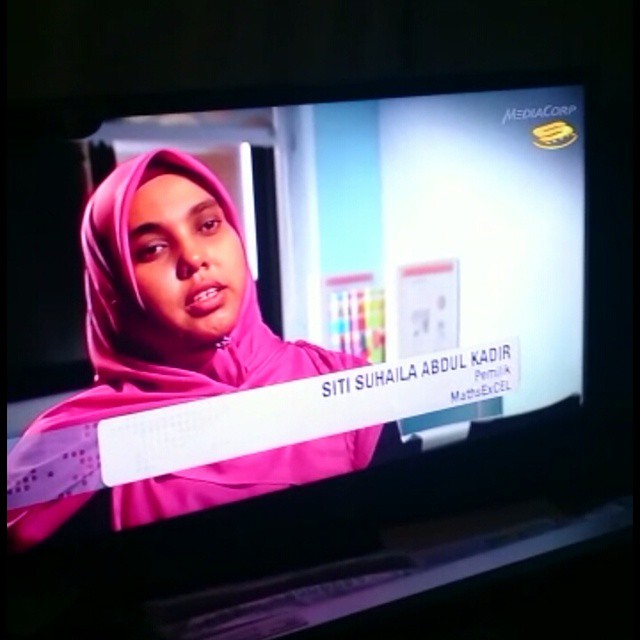 Mdm Suhailah brings with her a wealth of expertise in teaching Primary Mathematics. Now, on her own as a SMART ExCEL Master Trainer - Singapore, she specializes in teaching students and parents how to solve Primary Schools Mathematics questions using the Model Method. She has more than 19 years of experience coaching students and helping them   prepare for the PSLE. At the sametime, she also runs the popular educational center SMART ExCEL.  Read more about Mdm Suhailah.
---
Do you have questions about Upper Primary: Solving Heuristics Using Model Drawing for Parents (4xLessons)?
Contact Smart Excel
When & Where

SMART ExCEL
734 #02-02
North Bridge Road
Singapore, Select a state 198702
Singapore

Organiser
-------------------------------------------------------
An education centre specializing in Singapore Math model drawings using the clear and simple conceptual approach for primary school (P1 - P6) students. 

We offer classes from Pre-School, Primary & Secondary.
-------------------------------------------------------
OUR SERVICES
SMART Tots - English & Math (K1 & K2) 
SMART Math (Pri & Sec)
SMART Science (P3 - P6)
SMART Science - Phy & Chem (Sec)
SMART English Creative Writing (P1 & P2)
Model Drawing for Parents (Termly)
Enrichments Programme
Tutor's Programme
-------------------------------------------------------
9457 5811 
ask@SmartExcel.sg