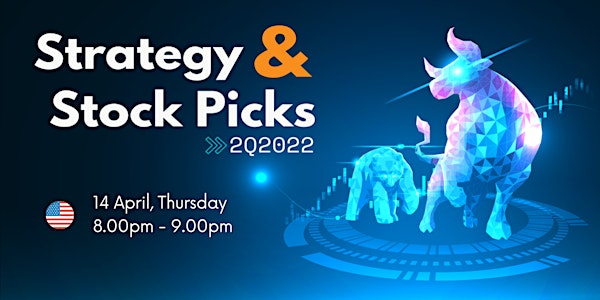 US Market Outlook [Strategy & Stock Picks]
Our event featuring Top Stock Picks from our analysts will be happening soon, and you're invited!
About this event
Join us as our US analysts cover the market outlook for 2022, provide insight and analysis on Big Tech
Curious about the answers to these questions?
Our Technical Analysis specialist will also be joining on the 14th to provide live technical analysis on some of your counter requests
If you're looking to invest but are unsure of what stocks to look at, Strategy & Stock Picks is the event for you!
Register Here to save your seat!
Programme:
14 April 2022
8.00pm - 9.00pm US Big Tech Outlook
For more information, please visit our landing page here.
Do note you only need to register ONCE to attend both sessions!