Description
Why LinkedIn? Because it is the world's largest professional network:
Total Number of Monthly Active Users: 250 million
Typical User: Professionals (44% earn more than $75,000 annually)
Percentage of Users Who Use LinkedIn Daily: 40%
What Users Want: To do business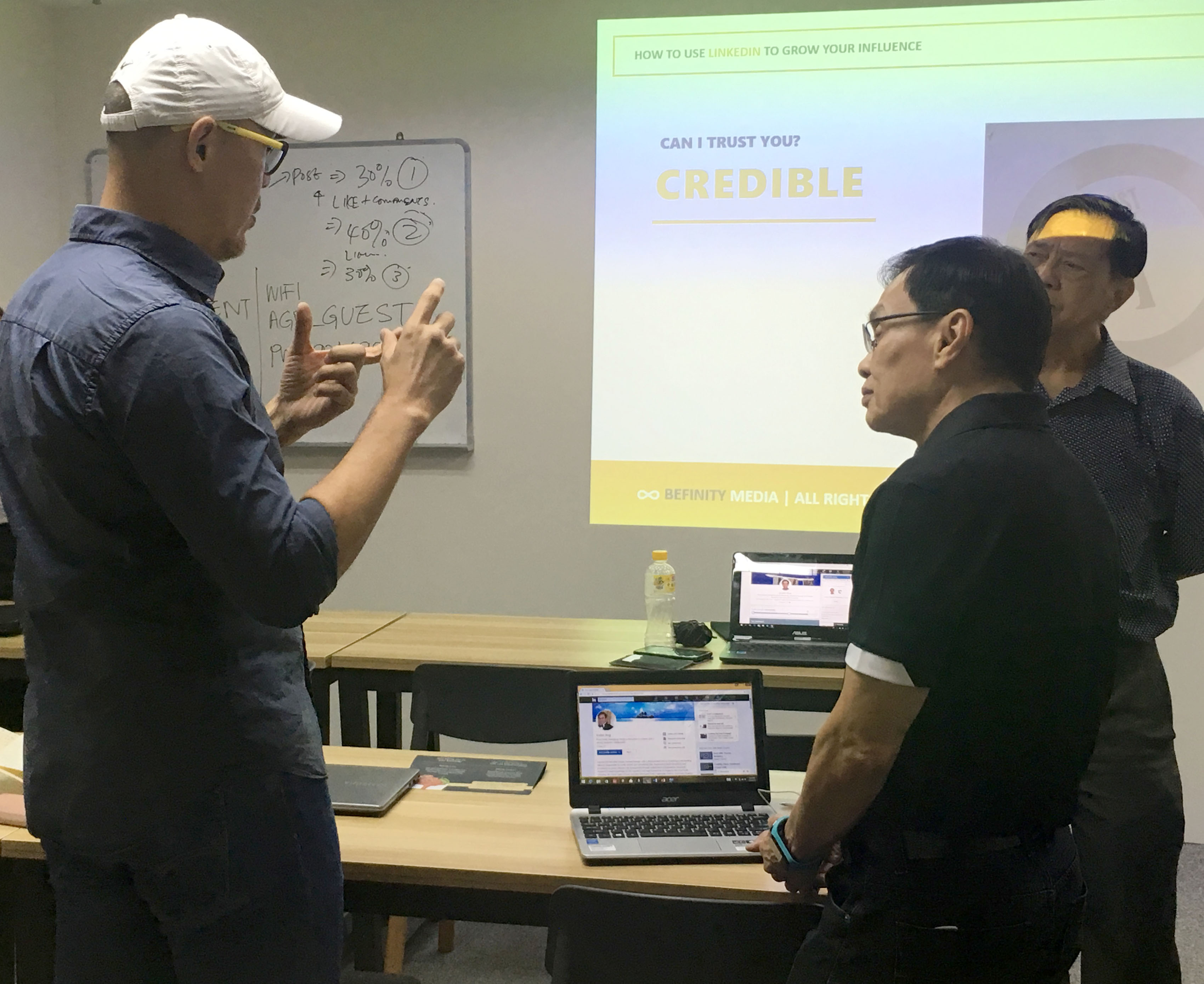 This hands-on workshop is designed for PMETs who want to use LinkedIn to build their influence online so they can dramatically increase their chances of getting the job they want. Content created is facilitated through powerful questioning, a technique used in career coaching.
At the end of the workshop, you should be able to:
Understand why LinkedIn is the new opportunity
Discoverability: How to optimize your profile to earn people's attention
Credibility: Use the twin pillars of great content
Bonus: Create content that gives the best ROI on LinkedIn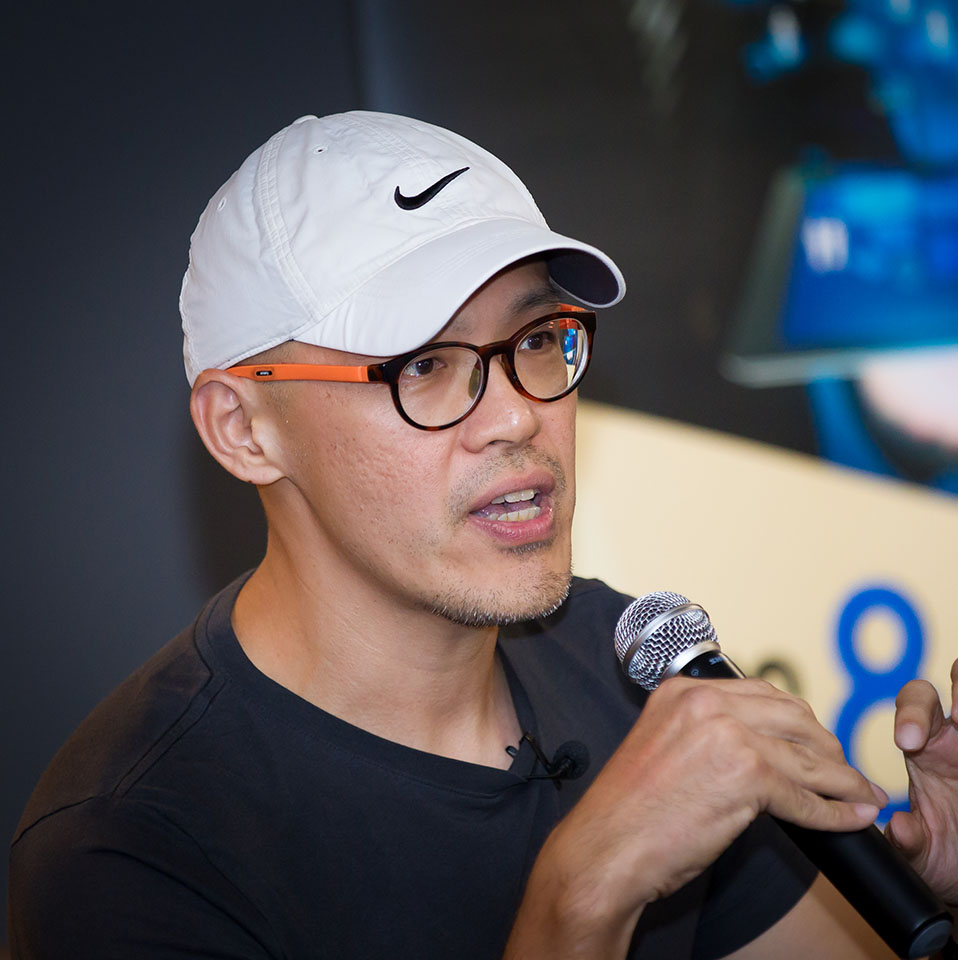 Facilitator: Melvyn Tan
Melvyn is LinkedIn's first video evangelist from Singapore. Starting only in December 2017, he has grown the viewership of his videos on LinkedIn from 400 to more than 200,000 views. He is a highly sought-after trainer on how to use LinkedIn, and has spoken at numerous events including LinkedIn Local events in Singapore.
Melvyn was interviewed by Keith de Souza on 938NOW on "Your Morning Fix", a must-listen breakfast show for PMEBs. Through LinkedIn, he has also earned international and multinational corporation (MNC) clients.
As a lifelong learner, Melvyn has equipped himself by becoming certified or trained in fields such as Balanced Scorecard, Digital Marketing, ACTA, & NLP.
Melvyn is also a vlogger on YouTube. His videos were discovered and often promoted by other influencers. Chris Brogan, a New York Times bestselling author has tweeted three of his videos to his audience on Twitter. Gary Vaynerchuk also appeared on one of Melvyn's vlog and used him as a reference for anyone who wishes to become successful in creating video content.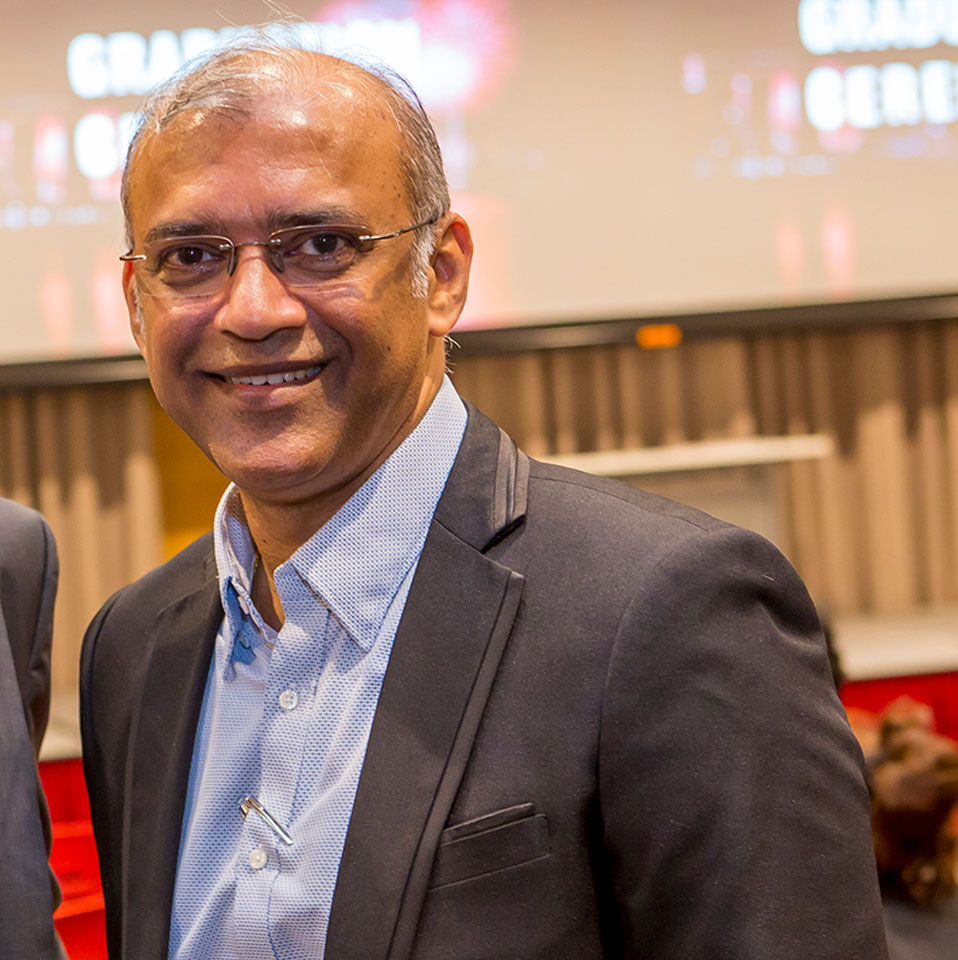 Co-facilitator: Dayal Krishnan
Dayal Krishnan is the Principal Career Coach at the Centre for Career Excellence. Over the last two years, Dayal has been involved as a coach, consultant and trainer to more than 1000 professionals, managers and senior executives. He specializes in leadership and employability where he conducts regular workshops for the Employment and Employability Institute.
With empathy being his key strength, Dayal has over the last 30 years, empowered and developed each and every individual that he has worked with to move ahead courageously in their careers. Many of whom have grown to become leaders in their own field. With his motto of "How Can I Do Even Better", Dayal constantly challenges his clients to disregard old habits and mindsets that have hindered their progression in order to move forward.
Although his corporate experience spread widely from startups, SMEs to MNCs with diverse functional roles in Technology, Operations and Business in a myriad of industries, Dayal has maintained his management style as one that is people oriented. This strong balance has enabled him to lead and develop executives and help organizations to grow.Dayal's constant focus on people development has also recently inspired him to develop his own coaching model called HABID which focuses on unlocking the different underlying beliefs in order to identify the relevant habits for clients to achieve their goals.