Description
UXSG Meetup #7 - Experience Design through the senses
It is a bi-monthly event where we invite people from different fields to share about their personal design stories, journey, project case studies or best practices. It's about learning and growing together as a group, taking and giving back to the community.
This is the final meetup session for year 2013, and it happen to be our first anniversay since the inception of the regular meetup events. Come join us for the celebratory event with dinner served, drinks complimentary by our generous sponsor, Microsoft BizSpark.
In this event, we are having two speakers sharing about the human senses we have:
Designing flavourful experience

Sound Design for Khoo Teck Phuat Hospital and Ignition sound for Electric Cars
We will also like to engage with the entire audience to do a mini-workshop exercise on getting feedback on future roadmap & learning topics for year 2014.
Join us to meet our two speakers: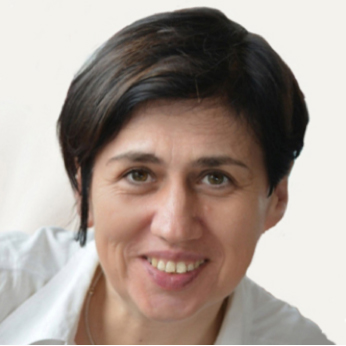 Antonella Scarabelli, Co-founder & Principal Consultant, insight2market
Insight2market is a consulting & training agency mostly to food and beverage industries, whose focus is on assisting customers in the delivery of superior consumer experiences. This is done through the designing of sensory and consumer researches that use a variety of modern techniques to extract consumer key preference drivers and powerful sensory, consumer and market insights to guide the product development from ideation to launch.
Prior to insight2market, Antonella spent nearly 10 years in Flavour Product innovation in Quest/Givaudan (a global leader in the fragrance and flavour industry) in the Netherlands, China, Thailand and, as last, Singapore. Antonella started her career as Flavourist, a role that has taught her how to combine the analytical rigor of science with the flair and creativity of art.


Damien Lock, Academic Staff, School for Technology and the Arts, Republic Polytechnic
Damien completed his Doctorate in Creative Arts with the University of Wollongong in 2012 and is scheduled to graduate in July. A composer by training, Damien's compositional ideas are often driven by instrument -design rather than purely the abstract process of composition. He is interested in constructing instruments in both the real and virtual world and his compositional works are driven by the exploration of how the instruments function.
Having spent time in the broadcast industry as a sound engineer, Damien also has an interest in sound design for films. An avid listener of audiobooks, he is more recently, exploring sound design for audiobooks. Having done a number of soundscapes and attempts to document the acoustic ecology of various places, he is interested in the possibility of combining the world of soundscapes and that of audiobooks, given the right story.
Andrew Wong, Programme Chair, Sonic Arts, Republic Polytechnic
Andrew has been the Programme Chair for the Diploma in Sonic Arts for the last 4.5 years. One of only two programmes in the Singapore polytechnic system specialising in all aspects of audio, music and performance. He is a certified Pro Tools Instructor at 210M (Music) and 210P (Post Production), one of only perhaps a dozen instructors certified to that level in Singapore.
He believes in developing sustainable streams of income for music and audio professionals. Recently, this has included securing sponsorships and projects to fund DJs for performance and competitions, audio tours, choir recordings for composer Tok Kiat Siong, executive producer with composer Desmond Moey for radio plays on Symphony FM92.4, voice recordings for interactive voice response telephony systems, eLearning modules on wireless microphone technology integrated into curriculum with Sennheiser, and is currently working on consolidating a system that will allow more royalties for public venues in Singapore to be paid to local artists.
We will be serving dinner in this meetup session, courtesy of our generous sponsor:

How to get to the event:
1) Nearest MRT - Raffles Place Station (NS26 / EW14)
2) Alight at the bus stop along Clifford Pier (bus stop number: 03019) - bus no. 10, 57, 70, 75, 100, 107, 10E, 128, 130, 131, 162, 167, 196, 531, 546, 587, 590, 59, 700, 196E, 950E, 951E, 971E
3) Alight at the bus stop in front of The Sail (bus stop number: 03381) - bus no. 97, 513, 97E, 982E
4) Carparl rates: $3.21 per entry from 5.30pm - 11pm
Note: As the security counter requires the full attendees list 3 days prior the event to facilitate the access pass, we will be closing the registration on 2 Dec 2013, Monday at 2300 hrs. The audioritum has a capacity of 200 pax, confirm your attendance early before the ticket runs out (all previous meetup sessions are sold out)!
See you all soon!
UXSG meet up team :)
Organizer of UXSG Meetup #7 - Experience Design through the senses