Description
Story Connection presents
MONKEYS, MICE, AND MAYHEM!
A highly interactive storytelling programme for the whole family. FREE of charge!
Join three entertaining professional storytellers – Karen Lee, Mabel Lee and Roger Jenkins – as they share stories about mischievous monkeys, marriageable mice and musical mayhem! There will be lots of opportunity for the audience to join in with actions, and chorusing.
Recommended for audiences aged 4 and up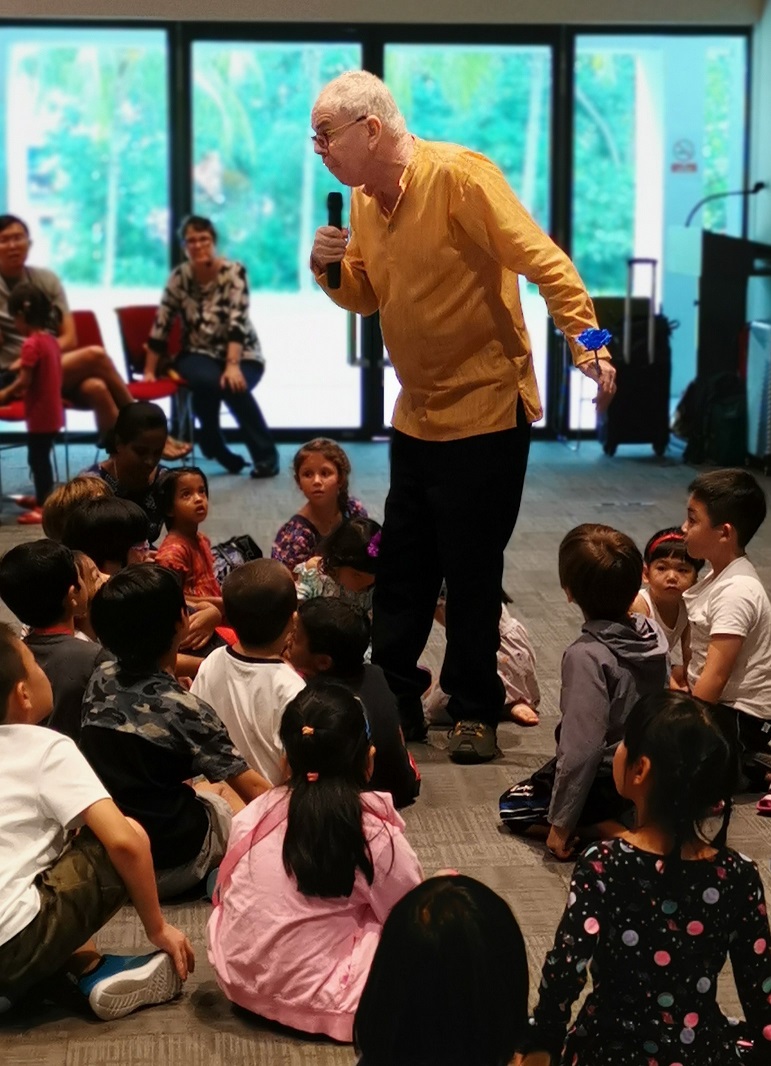 Roger Jenkins is a Singaporean storyteller whose warm, spontaneous and comedic style makes him a popular choice in schools, libraries and community events. He has performed at Festivals and schools in Beijing, Shanghai, Saigon, Jakarta, Kuala Lumpur, Manila, Penang, Hong Kong, Bahrain and at the Edinburgh Festival Fringe. He is the founder of the 398.2 Storytelling Festival and a director of Story Connection and the Federation of Asian Storytellers.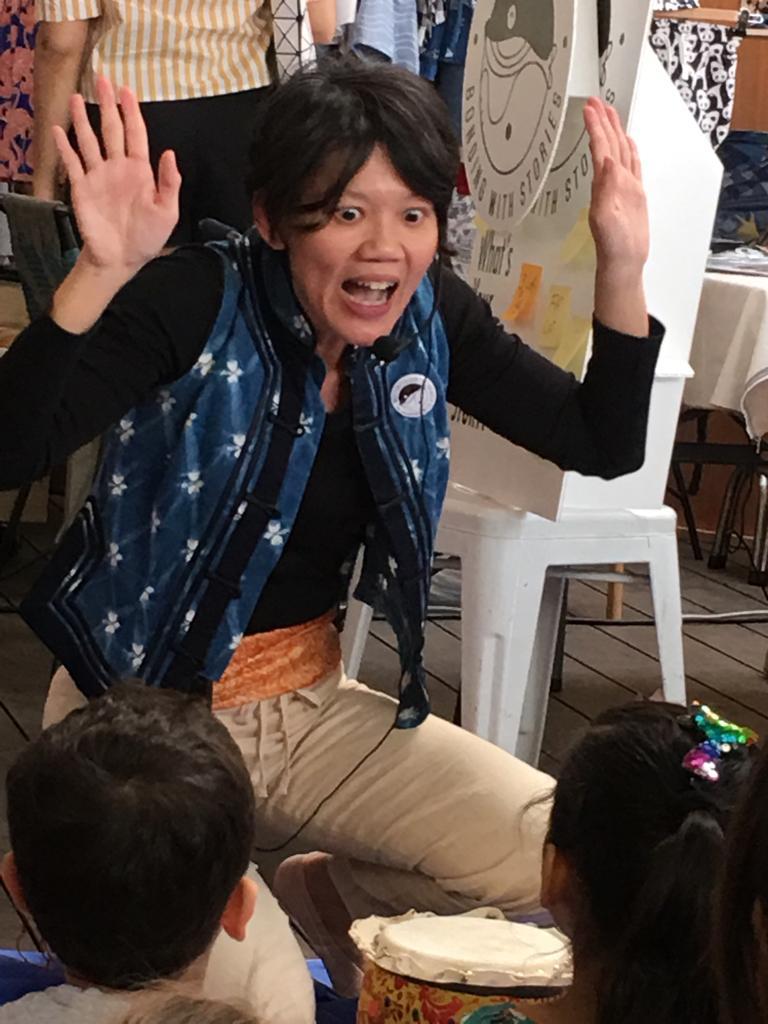 Karen Lee tells stories at various venues and conducts storytelling workshops for students in both primary and secondary schools. Regardless of the venue, be it outdoors like the Zoo and Botanic Gardens or indoors such as child care centres, shopping malls and libraries Karen is able to enthrall her audiences. As well as her performances in Singapore Karen has also performed internationally at storytelling festivals and events in India and Thailand. A passionate storyteller, Karen loves to regale her two young daughters with stories before bedtime, a special bonding time that they all cherish.
Mabel Lee has always had a passion for telling stories. Mabel tells stories to both children and adults and she especially enjoys telling stories from Asia, as she believes that our children should know the stories of their own culture and their neighbour's culture. Since 2000 Mabel has given numerous storytelling performances in theatres, schools and community venues in Singapore and has performed at storytelling festivals in India.
Date: Saturday 29 June 2019
Time: 2.30pm to 3.30pm
Cost: Free of charge
Suitable for: Ages 4 and up
Venue: Hall 2, Ability Hub, ENABLING VILLAGE, 20 Lengkok Bahru, Singapore 159053
Access & Directions: The easiest way to reach The Enabling Village is by MRT to Redhill Station, which is just 5 minutes' walk from away The pedestrian entrances are along Lengkok Bahru and Redhill Road. If you're driving, the entrance is along Redhill Road. All entrances are accessible by wheelchair.
There are wheelchair-friendly parking lots in key parking areas.
Parking: Car parking is available at the Enabling Village. Visitors can enjoy complimentary one-hour parking. (1st entry per day only).
Map: For a map of the location and of the Enabling Village please see https://enablingvillage.sg/contact-us
This is the second in a series of free family storytelling performances at the ENABLING VILLAGE. Mark these date in your diary:
Saturday 14 December - 2.30pm to 3.30pm
AND NOT FORGETTING our 3rd annual STORY CARNIVAL@ ENABLING VILLAGE on Saturday 7 September 2019 from10.30am to 5.30pm.
Community Partner

Supported by