Description
Vintage Tiles of Singapore Need Your Help!
Join a project about decorative vintage tiles from countries including Belgium, England, France and Japan!
Vintage Tile Tidy Up is your valued contribution to my upcoming book, Singapore Heritage Tiles: A Decorative Legacy of Love. Readers will enjoy a curated collection of over 200 tiles covering a range of styles, types and origins in a full-colour book scheduled for release later this year.
In order to professionally record these ceramic beauties, I have engaged a specialist photographer and architect. Your gift of time and muscle will help me speed up the documentation process.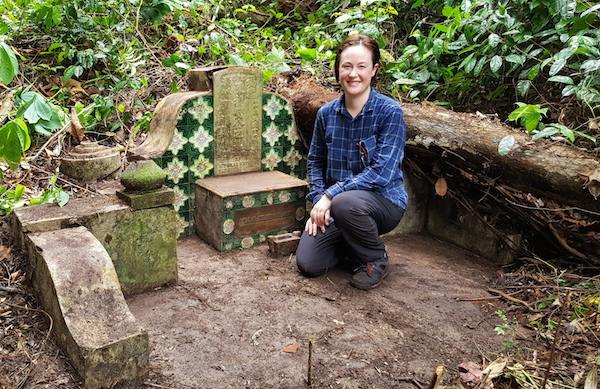 As an Australian of local Hokkien and Peranakan descent, I am keen to shine a spotlight on Singapore's stunning 'gems' and demonstrate their cultural and conservation value for future generations.
Learn more about Singapore's decorative past first-hand while enjoying an unusual outdoor experience.
Everyone who joins will get a great work-out, fresh air and a free copy of my book!
Don't worry if you can't make it! Get exclusive insider updates on my project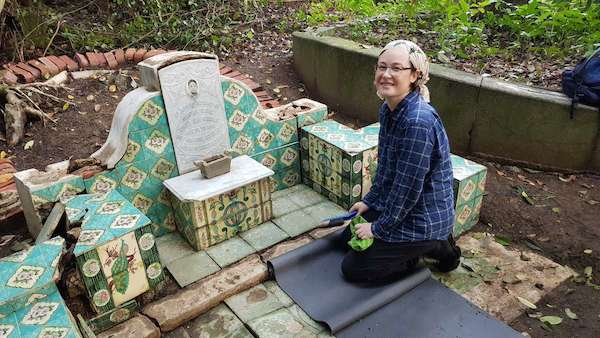 1. Time: 7.30 am - 10.30am
Yes, it's an early start (so sorry!) - but essential to avoid the heat. Feel free to leave at any time though. I'll send an email to you at around 6.00am on the morning to confirm that everything is going ahead in the case when the weather looks bad. I'll also send you my phone number in a confirmation message once you've signed up!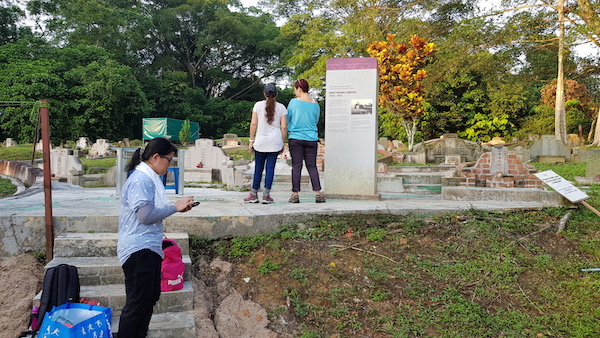 2. Directions
Venue: Bukit Brown Cemetery, 36C Lor Halwa, Singapore 298637 (Meeting Point B: Platform at hill 1, via block 1, 3 &4 entrance road). The best way is to enter from Kheam Hock Road.
PLEASE look carefully look up directions in advance. Our meeting place is not a particularly easy one.
I encourage you to do a test run, or allow plenty of time to get there. Come with a friend for support!
a. The south-bound bus stop is very near the entrance of the cemetery on Lornie Road. The stop is called 'Bef Kheam Hock Road'.
b. If you are coming from the Botanical Gardens, the bus stop is 'Aft Adam Road'. You'll need to cross over Lornie Road and head towards Toa Payoh. You'll see the 'Bef Kheam Hock Road' bus stop.
c. From 'Bef Kheam Hock Road' bus stop, follow the green fenced wall and walk towards Toa Payoh. Cross carefully at a curved road next to a green fenced construction area. Walk for about 100 meters. On your right, you'll see a small road and graves. Walk down the road towards the trees. The concrete platform and joss house will be on your right.
- Car parking is free and plentiful
3. What to Wear
Long sleeves and long pants to keep mosquitoes at bay

A hat

Consider a spare t-shirt to wear afterward. I usually wear a Uniqlo singlet underneath so I can change anywhere
4. What to Bring
An expectation that your sweaty, dirty and unelegant work will reward you with immense satisfaction!

A small towel to wipe your sweat

Drinking water (bring some extra to help wash tiles!), snacks

Any hand-held gardening tools like trowels, clippers and gardening gloves, dustpan and hand-held brooms. For those coming by car, if you happen to have a shovel, that would be great!

Any large blue Ikea plastic bags

Heavy-duty bug spray and sunscreen

An umbrella and plastic bag to keep your phone and wallet dry in case it rains

Wear good grip sneakers with socks or better still hiking shoes
Please Note
By joining this tour, you are agreeing to my excursion policy

There is no official toilet at the cemetery.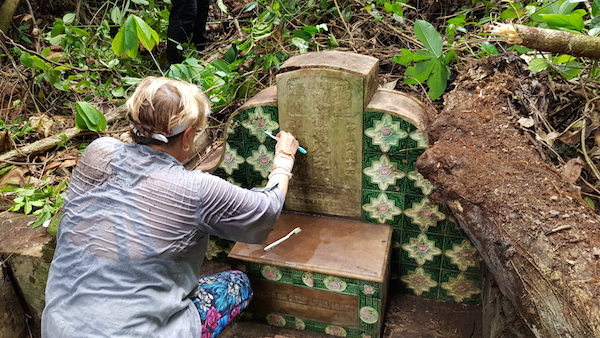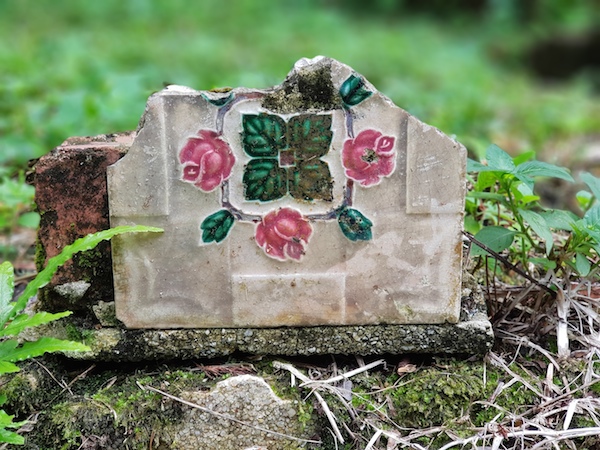 Thank you for your interest in this project. Even if you can't make it, please consider sharing this event, or simply following me on social media. Every bit of support helps - thank you so much.
Follow this project on Facebook or Instagram
Learn more about Singapore Heritage Tile Project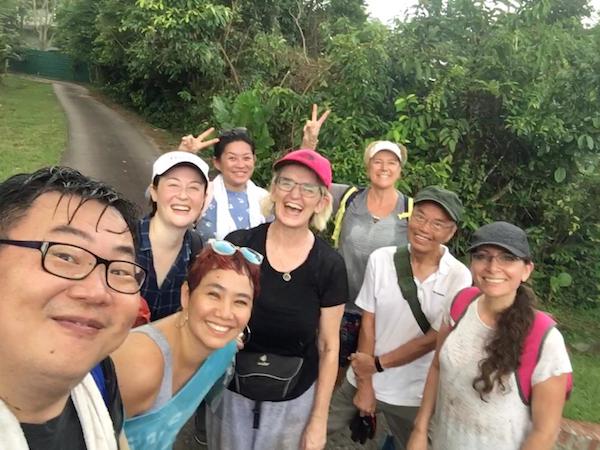 Fun from our inaugural Vintage Tile Tidy Up!