Virtual 1-day mindfulness meditation & green juice detox retreat. Holistic physical & mental wellness. 15th May 2021, Sat
About this event
Let's relax and rejuvenate! Ease stress and anxiety with a virtual detox retreat, making our home our sanctuary. Experience freshness, radiance, energy and clarity. After the detox, let start our work and life with renewed vigour. Holistic physical & mental wellness!
Virtual 1-day mindful meditation & green juice detox retreat; 15th May 2021, Sat
Package includes;
6 bottles of curated and freshly-made green juice detox blends delivery (incl delivery charges) (300ml each)
Detox guide (pdf)
Zoom Session on 15th May 2021 (sat), 10am-11.30am SGT.
Zoom session includes a 40-min mindfulness meditation session, detox Q&A/FAQ and a self-assessment guide for stress and anxiety. Zoom recording would be sent upon request. A complete guided detox experience!
Become aware of your stress triggers and learn to let go through attaining a state of stillness through mindfulness meditation. Learn to be at the present and practice gratitude!
Our juice blends are curated, freshly-made and delivered directly from our licensed vendor's kitchen. Made with green superfood ingredients. Tasty and fresh! Feel lighter and less bloated after the detox.
Upon purchase of tickets, our service consultants will contact you to aid in your preparation for the retreat and to schedule juice delivery. Zoom link will be sent at least 2 days before event. Juices will be sent to delivery address on the evening prior to retreat day.
For corporate enquiries; enquiry@chaiviera.com
Open a corporate account with us for corporate rates.
www.chaiviera.com
For code of conduct of webinar participants, terms & conditions, privacy policies, please click link below or copy and paste link in new browser. Purchase of tickets deems your acceptance to our policies, disclaimers, terms and conditions.;
https://docs.google.com/document/d/115bv6guRSscz7ZeDKpFjpmHe4jEjaCujCfgWdh3kHrw/edit?usp=sharing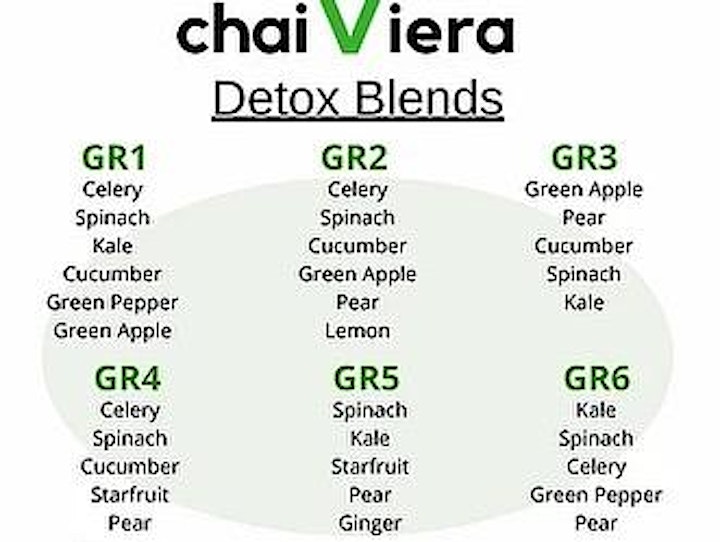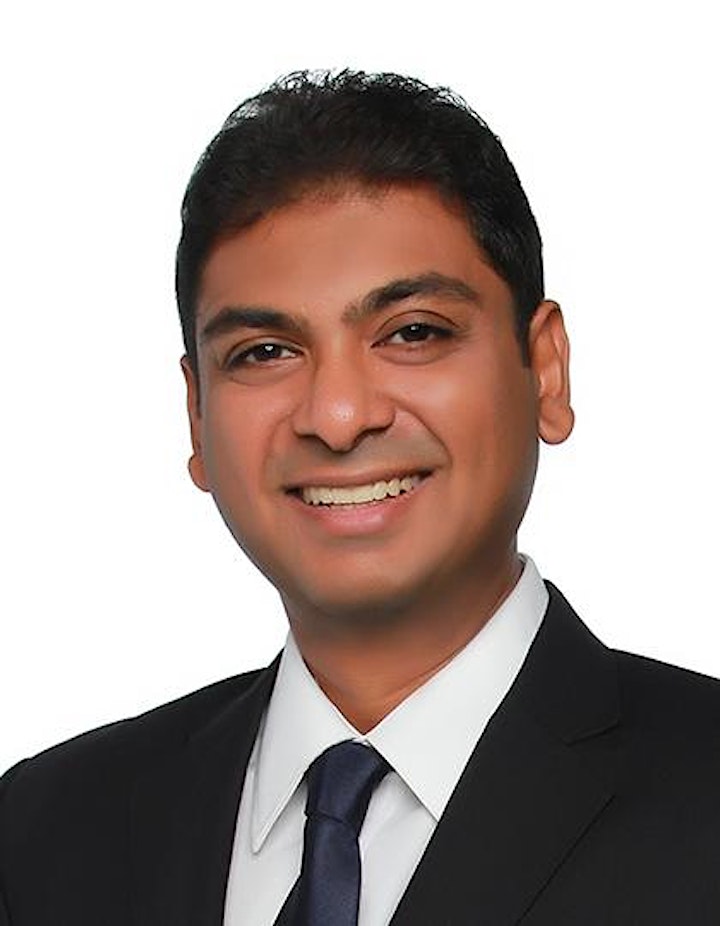 Detox program designer and zoom presenter is our director, Mr Prakaash Govindasamy. Prakaash is also the owner and program designer of the Chaiviera wellness brand, with a fusion concept of fitness, mindfulness, and nutrition. Chaiviera offers wellness programs and wellness retreats. Prakaash provides wellness program design, consulting and coaching services to corporates, as well as individuals.
Prakaash has a Bachelor of Science degree in chemistry from the University of Manchester Institute of Science and Technology (UMIST) in the United Kingdom. He also graduated with a Master of Science degree in Instrumentation and Analytical Science from UMIST. He further pursued a Master of Management degree from Monash University in Australia.
Prakaash is an American Council on Exercise (ACE) certified group fitness instructor. He also obtained an ACE behaviour change specialist certificate and ACE fitness nutrition specialist certificate. He also holds an advanced certificate in training and assessment (ACTA) from the Institute of Adult Learning in Singapore.
From his personal experience of overcoming anxiety, stress and depression, Prakaash developed programs which prioritize mental wellness. Prakaash is very passionate about helping others with mental wellness. He is an active mindfulness practitioner who combines fitness and mindfulness concepts, and curated post-workout food and beverages into fusion wellness programs. He aims to create more awareness and support in mental wellness especially among entrepreneurs, employees and corporate management.
Disclaimer:
The information provided in this webinar or the program serves as a self-guide, self-practice and self-exploratory for educational purpose only, and therefore not to be interpreted as medical advice. The presenter, program designer, collaborative vendors, staffs and any other person associated with contents are not certified healthcare professionals. The presenter's view expressed are of his own experience, and thus experiences may differ with participants. Participants may adopt or practice the information provided in webinar/program at their own discretion and risk. The presentor, company and any other third-party organization or person, assume no liability whatsoever, including warranties or guarantees, to risks or injuries, as well as the benefits or outcomes highlighted in this webinar/program or by the attempts of participant in adopting the practices. The presenter recommends consulting a doctor or certified healthcare professional before attempting any fitness activity, meditation activity or physical activity incorporating mindfulness practices and/or any diet programs.
With Regard to the juice detox, please seek advice from medical professionals before starting any detox program, or adhering to the detox program highlighted in this webinar/program. Information on juice detox highlighted in this webinar/program is intended purely as a lifestyle recommendation, not to be used as a medical or clinical therapeutic solution. In addition, the recommendations provided in this webinar/program is not to be interpreted as nutrition, psychological or alternative medicine advice.