Description
Visit : Trade Expo Indonesia 2016 | Business Trip by KinerjaBisa

---
This is the fourth Trade Expo Indonesia Business Trip organised by KinerjaBisa.
And this year, in the collaboration with THINKFOLKS, this business trip will be more fruitful, enhanced business networking experience and wider business expansion opportunities in Indonesia than ever before!

DON'T miss your chance to attend Indonesia's finest export products exhibition!
VERY limited seats!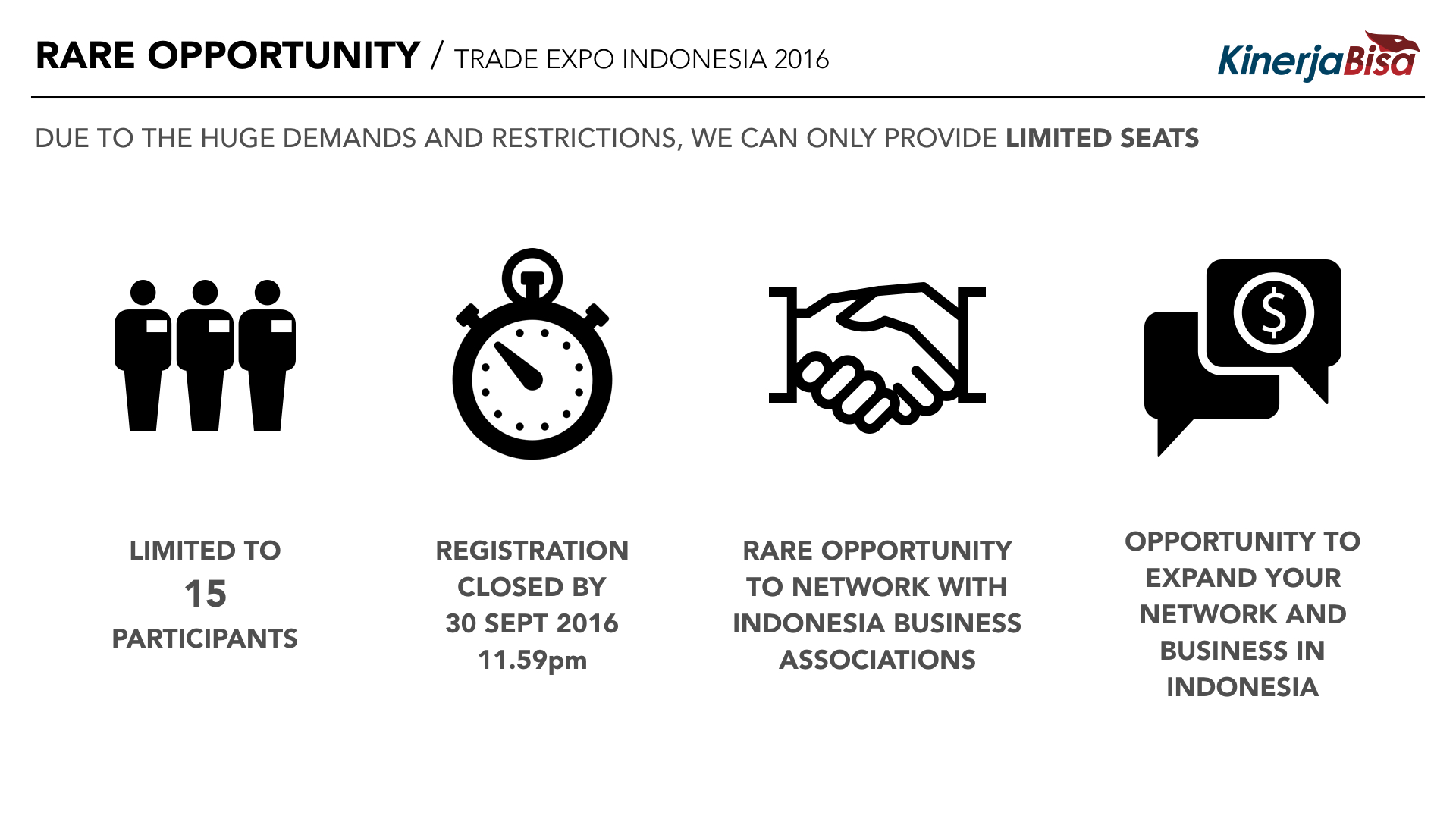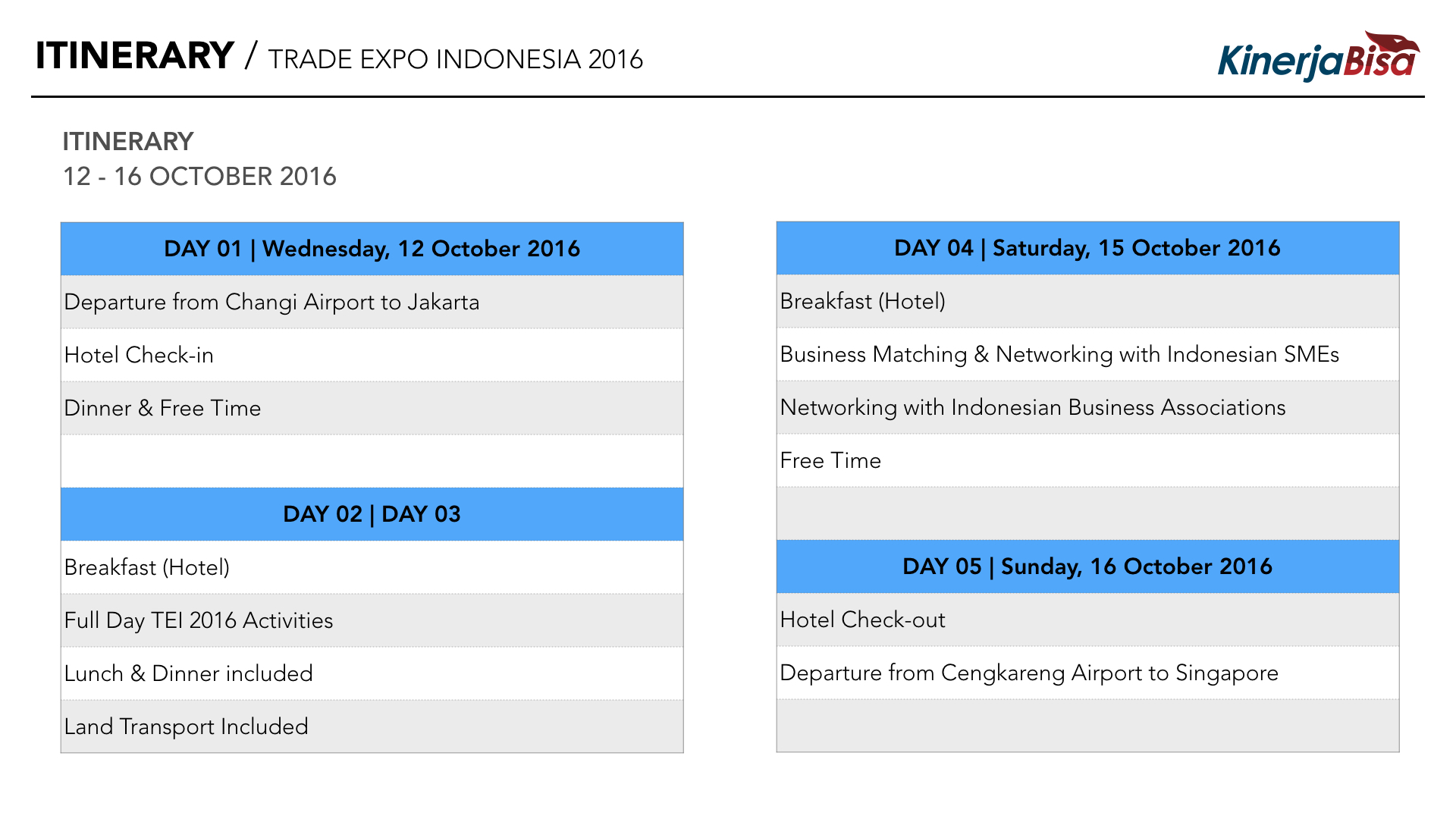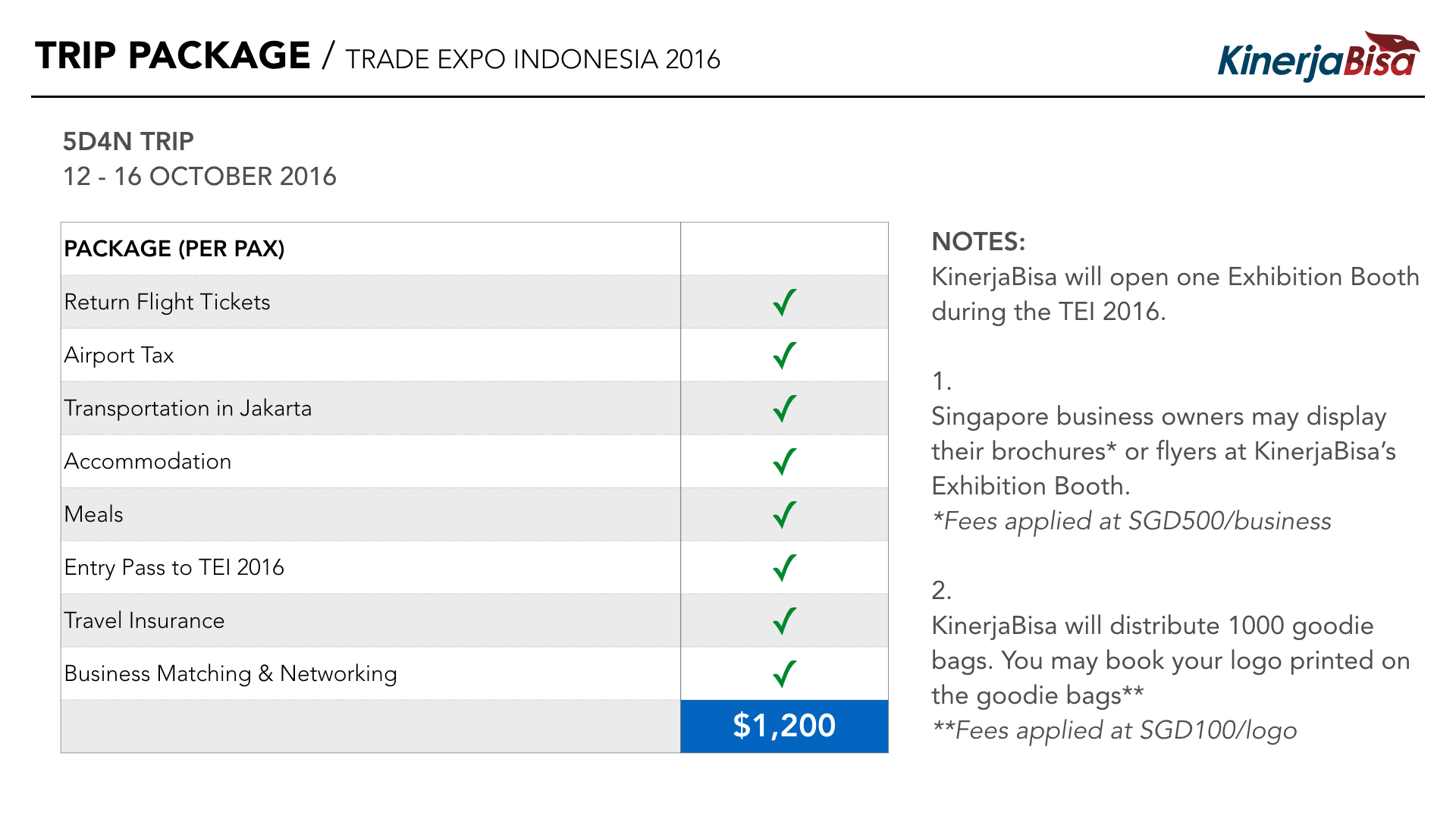 ---
FAQs
WHAT is Trade Expo Indonesia 2016?
Trade Expo Indonesia (TEI) is Indonesia's largest tradeshow of the year with strong support from government and the private sector. TEI 2016 is the 31st National Merchandise & Commodity Show to exhibit "Made in Indonesia" export products
WHY Visit Trade Expo Indonesia 2016?
TEI attracted more than 9.000 buyers from over 100 countries and generated in total trade transactions valued at over US$ 1,5 billion. The fact that thousands of buyers from many countries come to visit TEI every year demonstrates a high commitment of our trading partners around the world; and also a solid prove that Indonesia is one of the potential and reliable suppliers of qualified and competitive consumer products.

HOW to Visit Trade Expo Indonesia 2016?
Collaborating with Trade Attache of Indonesia Embassy, KinerjaBisa is the strategic partner of several Business Associations in Indonesia to promote diverse opportunities in Indonesia to foreign investors and business owners. 2016 will be the 4th TEI Trip organised by KinerjaBisa