About this Event
This 2020, QWei Art will be hosting VYT Art Sessions again! We started with Episode 1 last Summer of 2019 and ended the year through Episode 8 with our growing VYT Community! Get ready for the next SURPRISES VYT Art Sessions is about to give you!
"Where everyone gets the opportunity to express themselves and reveal the hidden artist within through art. "
Our VYT Art Session is composed of 8 different Episodes each year, which challenge each participant to visualize their own thoughts based on a given challenge or topic.
VYT Art Sessions include group discussions, and individual sharing. We provide you all art materials + food and drinks!
All you have to do is bring yourself and reveal your hidden creativity! Don't worry if you're not confident. That's why we are here – to help each other find our hidden artist!
Come and join our growing VYT Community!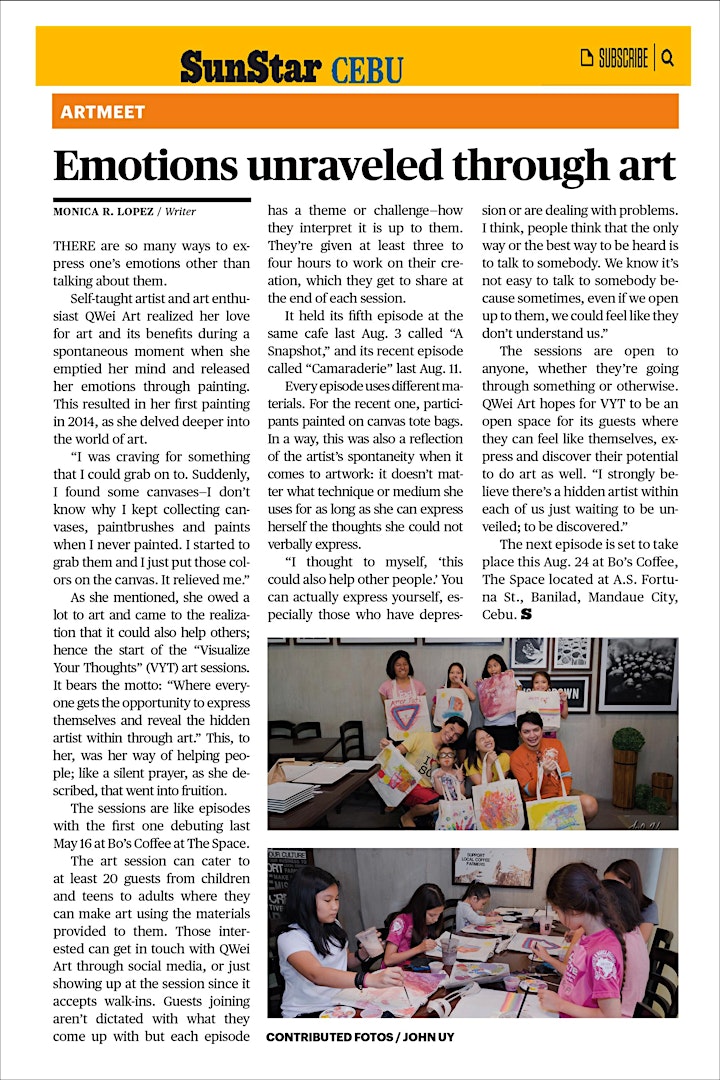 https://www.sunstar.com.ph/article/1818349