Voyage is a 1-to-1 fun online matchmaking event for those who are looking for genuine connections. We match you based on your preferences.
About this event
Hey there! We are SHIPP, a online dating startup poised to disrupt the current scene with our unique product!
Thank you for showing your interest and we hope you can take a few minutes of your time to fill up this registration form for our event. We would like to inform you that this event is only applicable for people aged 18+ and above and residing in Singapore.
It'll be a 1hr 30mins event held completely online, and during the event, you do not need a webcam, just a working computer/phone and a ZOOM account. If you are unsure of how to use zoom, do not worry, prior to the event we will be giving out information on what needs to be done if you are selected.
If you are not selected, do not worry, we will still keep you in close contact for our future events and hope to hear from you soon! :)
For those who are selected, we will be following up with a private message to your contact number either via whatspp/telegram so please leave your contacts down below.
We would like to thank you once again for your interest and participation and we can't wait to see you on our Voyage together! :D
If you request to connect with your match, we will require you to pay $3 for the request fee, in order to process the request. However, your match might not be guaranteed.
*do note that the payment is non-refundable
Get in touch:
Instagram: @helloshipp
TikTok: @helloshipp
Website: helloshipp.com
Email: support@helloshipp.com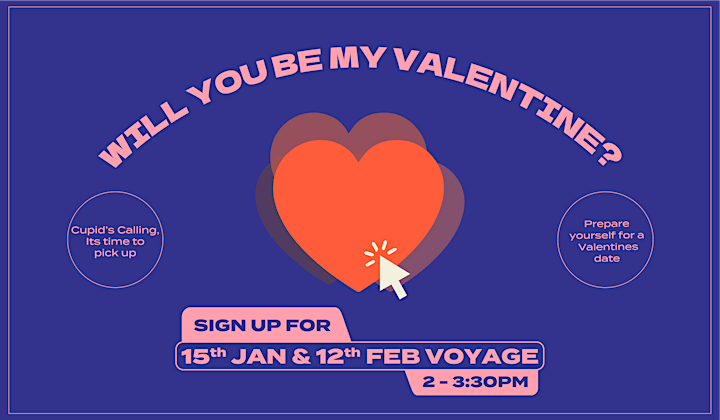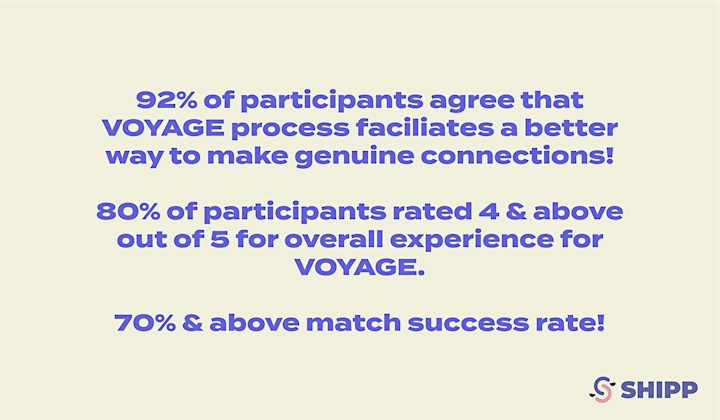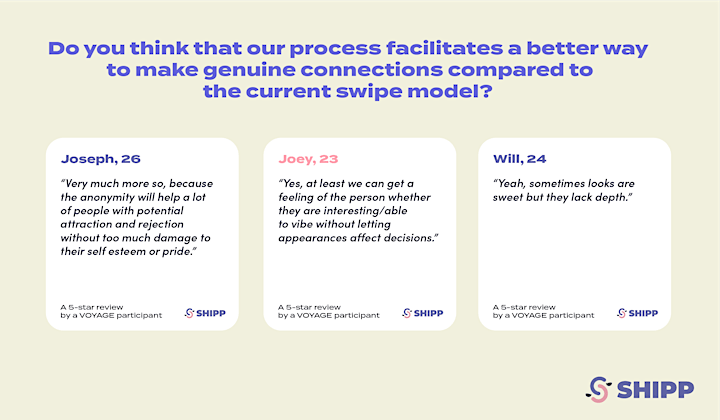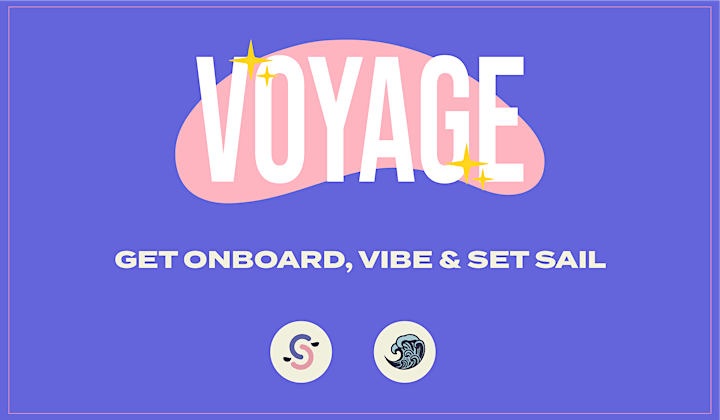 Voyage is a refreshing one-to-one matchmaking event held completely online, for YOU to make new connections, get onboard with someone new, vibe and set sail!