Description
About Wake Up Your Idea! Festival:
Wake Up Your Idea! Festival is a celebration of social innovation and changemaking. It seeks to gather like-minded and passionate changemakers, aspiring entrepreneurs, volunteers and members of the public to drive the movement for positive changes in the community. There is something for everyone, so bring your friends and family along to learn more about social innovation in an exciting way!
The event will feature:
1. Showcase Booths by Changemakers: Be inspired by and learn from the changemakers behind 30 impactful social and environmental initiatives, as they share with you how they are creating a positive difference in their community. Look forward to informative and interactive showcases such as mini farmer's markets, virtual reality simulations and walk-in resume and employment interview consultation! Find out more here.

2. Interactive Workshops: Designed for both aspiring entrepreneurs and members of the public, experience first-hand how the changemakers have left a positive impact on their community.
Workshops Line-Up: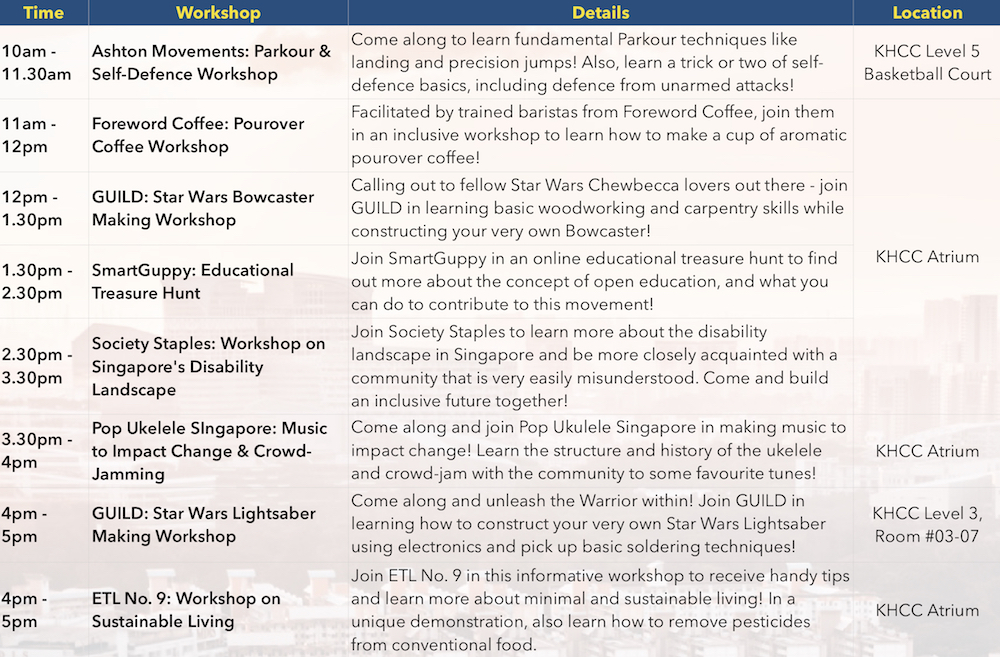 Click here to sign for the Parkour and Self Defense Workshop by Ashton Movements!
Click here to sign up for the Starwars Bowcaster & Lightsaber Workshops by GUILD!
Event Details:
Date: 21 July 2018
Time: 11.00am - 5.00pm
Venue: Keat Hong Community Club Atrium, 2 Choa Chu Kang Loop, Singapore 689687
---
JOIN THE MOVEMENT FOR GOOD!


About Wake Up Your Idea!:
"Wake up your idea" is a singlish phrase, commonly used in the army to ask someone to "stop dreaming". Similarly, we want members of the public and aspiring changemakers to gain awareness and take action to create social and environmental change in their community.
Wake Up Your Idea! is a movement to drive social innovation and positive change. Initiated by UNFRAMED in support of SkillsFuture Festival and YOUTHx, and hosted with the community, it is a celebration of changemaking and a call to action for doing good.
Join us to be inspired and let's hop on board this movement!
For more information, please visit www.wakeupyouridea.la

Get updates on Wake Up Your Idea! on our Facebook page!
---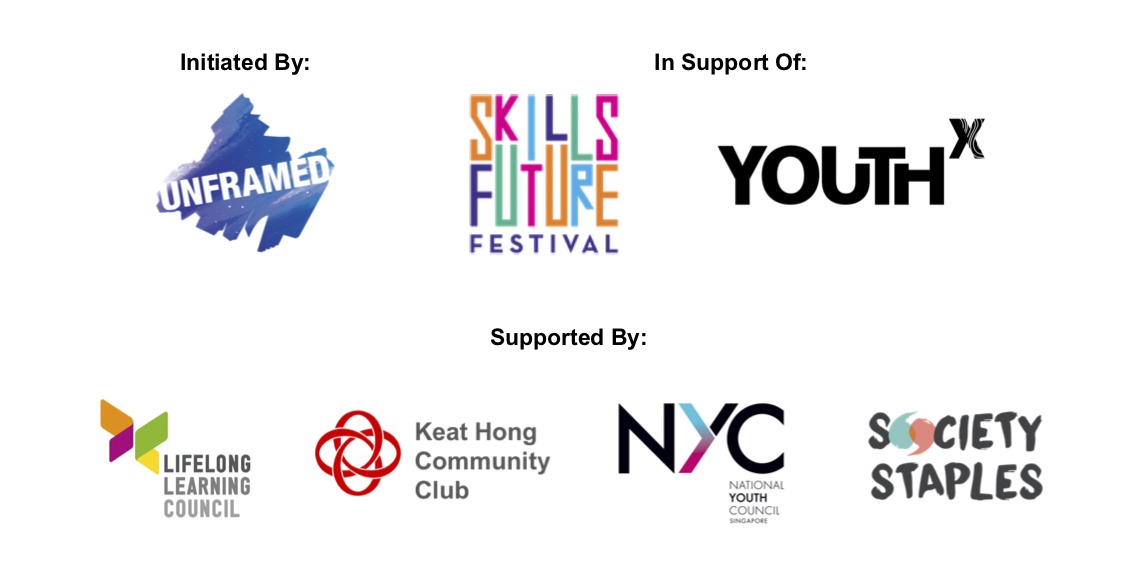 ---
UNFRAMED reserves the right to revise the event should circumstances so warrant. In the event of any change in date or venue, or the cancellation of the event, the participants will be notified prior to the event. Please note that there is no refund for any ticket purchased.
By filling up this event, I hereby agree and consent that my personal data provided in this form may be collected, used, processed and disclosed by UNFRAMED and its partners for the purposes of processing my registration to the event, invitations to future events and online surveys; marketing and promotional activities on print and social media, in accordance with the Personal Data Protection Act 2012 and all subsidiary legislation related thereto.