Take regular walks for happier and healthier living
About this event
Explore other sights of Singapore other than our urban landscape. Do you know that Singapore has several quarries that were used for construction in the early 1900s?
Most have since been converted into scenic nature parks and offers great hiking spots for Singaporeans now.
You will explore the Guilin Quarry and the Bukit Batok Quarry, the Rail Mall and end the walk at the King Albert Park MRT.
Regular walking not only improves physical fitness such as cardiac health and reduced risk for chronic diseases, it also boosts mental health by alleviating depression and fatigue.
Date/ Day: May 16 (Sunday)
Time: 8am-11am
Distance: 10-11 km
Level of Difficulty: Easy
Meeting place: Bukit Gombak MRT (Turn left to Pizza Hut).
(Picture appended below)
Look for your friendly guide Morris, dressed in Brahm Centre Purple t-shirt.
Notes:
Please show up at 7.50 am as we will start the walk promptly at 8am.
If unforeseen circumstances arise, we may need to cancel the walk. We will let you know ahead of time and by email if there is a need to cancel.
Please ensure you are in sports attire and sports shoes . Do not wear open toes sandals for safety purposes.
Bring along the following:
Rainwear/umbrella
Hat/cap
Sunscreen
Mosquito Repellant
Water 1-2 litres
Snacks
Participants will be organised into groups of 8. Max capacity at 20.
At all times, we must abide by the rules by wearing face mask and maintaining appropriate social distancing.
Meeting place: Bukit Gombak MRT (Turn left to Pizza Hut).
(Picture appended below)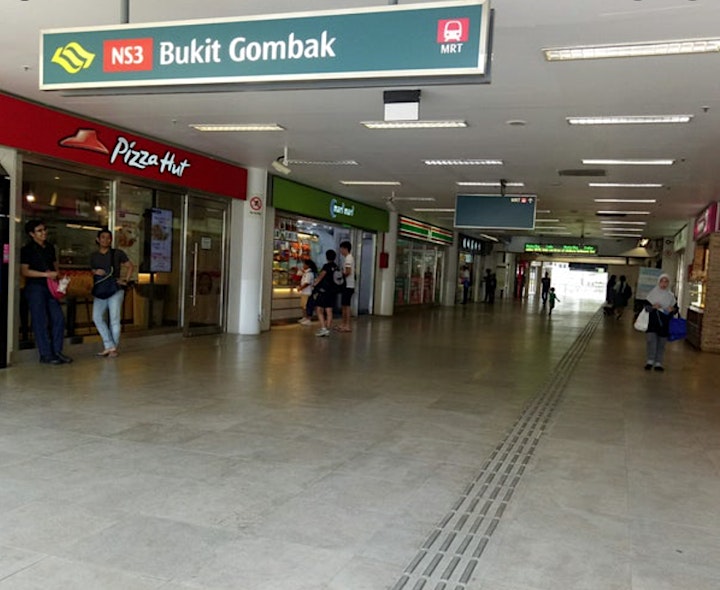 Some of the scenaries you will enjoy during the walk