Description
Topics that will be touched on are:
- Pre-activity screening
- Prehab exercises
- Rest and recovery
- Injury management
Do come for this very informative session.
Come for this very informative session at 2:00 p.m on Saturday March 30, 2019 at the Marina Bay Multi-purpose Hall.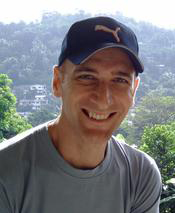 About the Facilitator

NORBERT MOHNEN : Sports Physiotherapist and rehabilitation specialist from Holland . His years of experience in the field of sports medicine and longstanding relationship with the Penang squash association led Norbert to start ProConSports, a small sports physiotherapy and rehabilitation center at the Nicol David International Squash Center in February 2018.