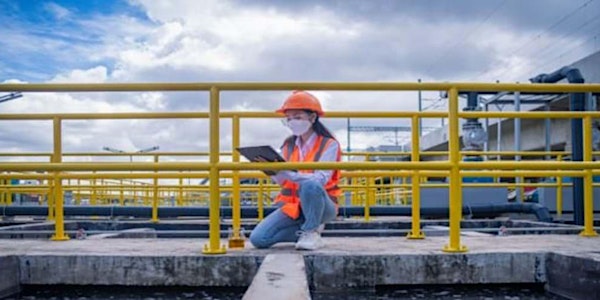 Water & Sewage Solutions and Technologies with Xylem
Ever wondered what the water treatment industry is like? Join our exclusive talk with Xylem to find out more.
About this event
National Early Careers Committee webinar on water & sewage solutions and technologies with Xylem. The event will feature a series of presentations by subject matter experts on different areas within the main topic. The webinar aims to provide an introduction to the water and sewage treatment industry with the specifics of the modern technologies in use while promoting industrial engagement within the Chemical Engineers community and also introduce the water treatment industry as a career pathway for all engineers.
Speaker 1
Ts. ChM. Lee Seng Chow
Process Design Manager, Application Engineering & Tender Support, Xylem Southeast Asia (SEA)
Seng Chow (SC) has over 18 years of experience in the water treatment industry. His major involvement is in Municipal Drinking Water & Wastewater treatment as well as Industrial Water & Wastewater Treatment. Prior to joining Xylem, he worked for Sibelco, Taliworks, Biwater, Envipure, CST Engineering (Acquired by Veolia) & others. Seng Chow is a Professional Technologist registered with the Malaysia Board of Technologists and a Professional Chemist registered with the Malaysian Institute of Chemistry. He completed his studies with a Bachelor of Sciences (Chemistry & Biology) from Campbell University, North Carolina, USA and a Bachelor of Engineering (Chemical Engineering) from University Technology Malaysia (UTM). He also completed his study of Master of Engineering (Waste Water) from UTM.
Speaker 2
Liyana Zakaria
Senior Engineer for Aeration and Disinfection Systems in SEA Region, Applications Engineering & Tender Support, Xylem SEA
Liyana Zakaria is responsible for supporting the business growth in SEA by providing the Commercial Team with the necessary tenders and application engineering support for municipal and industrial aeration, biological treatment, and UV and Ozone projects. Liyana has over ten (10) years of experience in the wastewater treatment industry, which has exposed her to Palm Oil Mill Effluent Biological Treatment and work with teams for testing & commissioning (T&C), operation & maintenance, as well as servicing works. Currently, she is heavily involved in design support, application engineering, and proposal development for Xylem's water and wastewater treatment solutions. She has also been involved in the Energy Savings Program to help the municipal and industrial sector to optimize wastewater treatment. She completed her bachelor's degree in Chemical Engineering at University Malaysia Pahang (UMP).