Learn the basics of watercolour painting and also the heritage culture of Singapore
About this event
In this watercolour beginners' course, participants will learn the basic techniques of watercolour painting, working on the Peranakan theme, so that not only will you paint with confidence but also learn about our local culture and heritage.
Dive into the deep Peranakan culture using watercolour!
During this course, you will learn about the different representations of the culture through architecture, food and design. You will be using various elements of art, Peranakan colour palette and vintage details for this course.
What will you learn from the course?
Basic skills of drawing line, shape and perspective, texture, and composition are also taught, including :
• Practising using mixing different colours
• Basic handling of art tools/ materials
• Various watercolour techniques
Schedule
Dates: 5 July, 12,19, 26, 2 Aug, 16 Aug, 23 Aug, 30 Aug| Mondays
(No Class on 9 Aug )
Time : 2.30pm - 4.30pm
No of Sessions: 8
**Minimum 10 students to start class
Course Outline
Session 1. Introduction to watercolor. Painting of peony flower.
Session 2. Introduction to Peranakan culture. Design and painting of Peranakan tile on watercolour paper.
Session 3. Loose watercolour food illustration of Cendol
Session 4. Loose watercolor food illustration of Kopi and Kuehs.
Session 5. Heritage shophouse drawing and painting (part one)
Session 6. Heritage shophouse drawing and painting (part two)
Session 7. Still life drawing and painting of tableware (part one)
Session 8. Still life drawing and painting of tableware (part two)
Materials included:
Starter kit – brushes, watercolour set, 300g paper & palette
_______________________________________________________________________________________
Course Fee: $280 |$56 for seniors eligible for National Silver Academy (NSA) subsidy*
*NSA subsidy is for Singaporeans and Permanent Residents aged 50 and above.
In addition to NSA subsidy, course fee may be offset by SkillsFuture Credit (SFC).
First, course participants are to make payment for the course through Brahm Centre Eventbrite page.
Brahm Centre will reimburse the amount that is successfully claimed upon receipt of the funds from SFC.
Notes:
Please note that payments for courses are non-refundable.
There are no make-up lessons if you miss any session.
If you miss the first session, you are allowed to proceed with the course. However, the trainer is not obligated to do a recap during the second session.
If you miss both the first and second sessions, you will not be allowed to proceed with the course
Instructor's profile
Ching Ching holds a specialist diploma in Arts Education from National Institution of Education, and a certificate in Western Art from Nanyang Academy of Fine Arts. She conducted workshops using watercolour and received positive feedback on her classes. Creative and full of new ideas, attending her classes is always enjoyable and engaging. She also conduct other workshops such as Batik Painting, glass painting and pottery
Some of Ching Ching and student's sample work :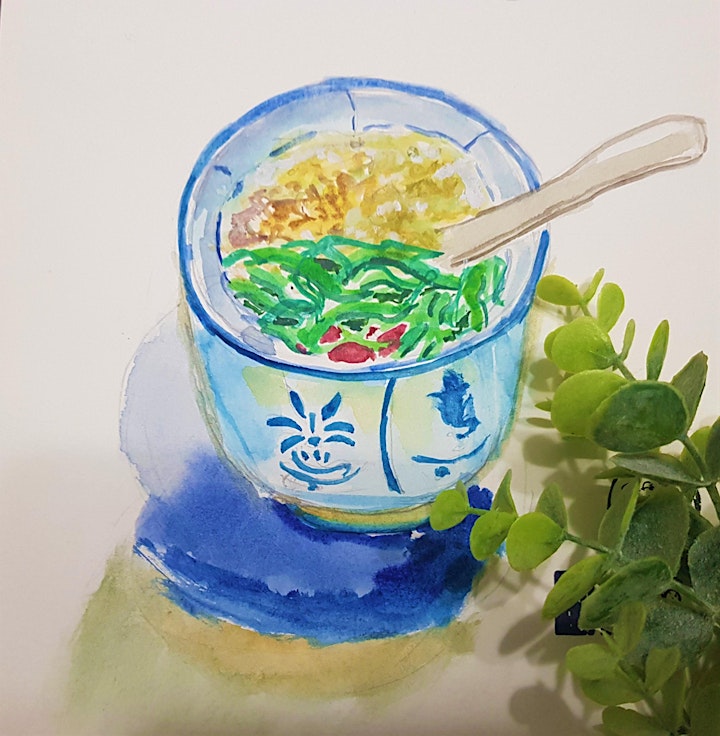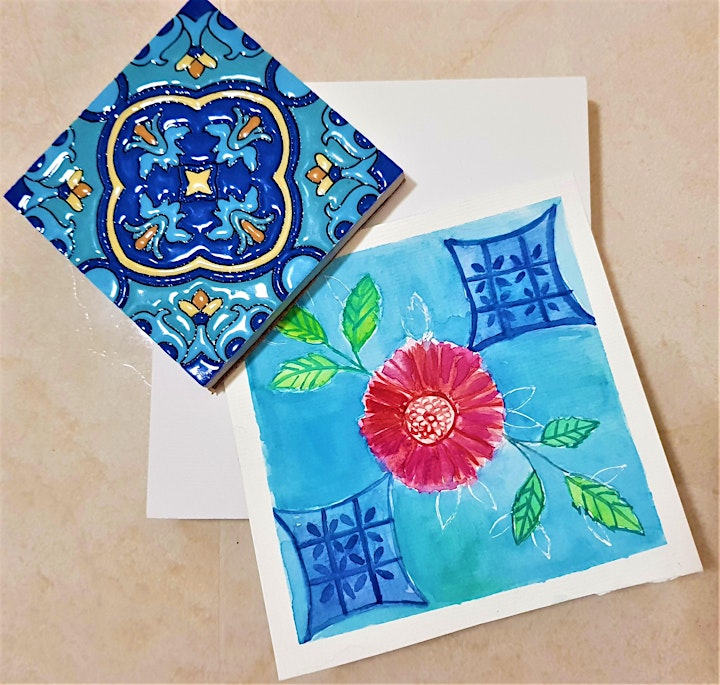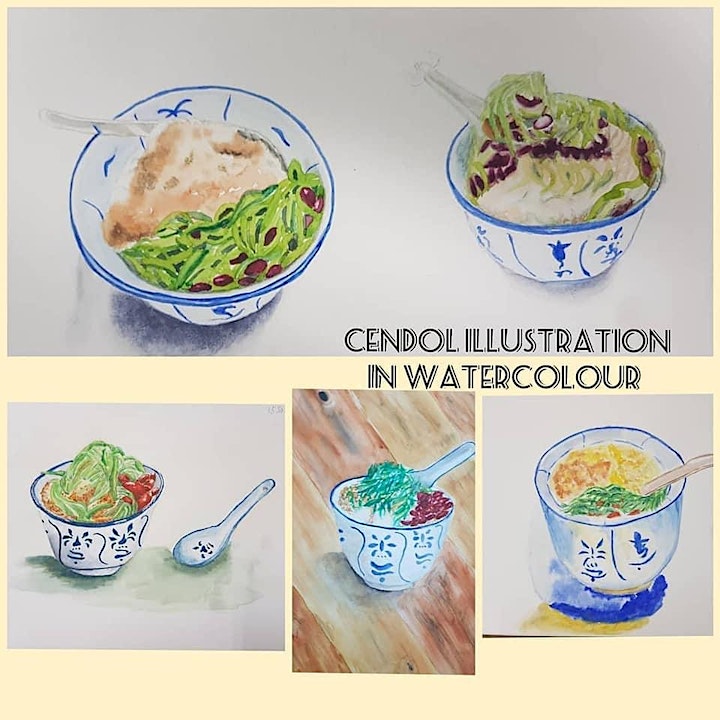 Organiser of Watercolour Painting Course(Beginners)starts July 5 (8 sessions)
Brahm Centre is a leading course provider of a wide range of science-based mindfulness programs to reduce stress and enhance well-being in today's fast paced world. We have worked with healthcare agencies, schools and corporations to equip employees, parents and students with mindfulness tools to help them stay physically and mentally well. 
Course graduates may enhance their practice by joining our weekly mindfulness clubs. Furthermore there are free regular health talks conducted by healthcare professionals and qualified speakers open to the public.
Launched in 2012 as a charity that aims to promote happier and healthier living, Brahm Centre is a full member of the National Council of Social Services and an Institution of Public Character.
Come begin your mindfulness journey with us. 
Please note that all course registrations are NON-refundable. Transfer of selected mindfulness courses is subject to a $30 transfer fee and a $10 admin fee for a mindfulness make-up class. There are NO transfers or make-up classes available for all other courses.