Paint along with our talented artist Brian Tai in this exclusive virtual painting workshop via Zoom video chat.
About this event
Key featured artist: Brian Tai, Malaysia.
Class will be conducted in English.
The workshop will covers:
1) How to apply glazing method
2) How to establish depth
3) How to establish focal point
4) Colour application
Materials required:
1) Brush with size 1, 8 & 12
2) Watercolour paper 300g rough (size up to participant)
3) Water spray
Suggested colours:
1) Yellow orche
2) Burnt sienna
3) Cerulean blue
4) Ultramarine blue
5) Vermilion hue
6) Opera
Upon successful registration & payment, you will receive via email:
A private Zoom video chat link at least a day before the workshop
Workshop notes for your preparation
Do check out our Facebook page or website for upcoming events.
Booking by first pay first served. Payment made is not refundable, reschedule is allowed based on our terms & conditions.
Feel free to shop for your materials @ stickerrificstore, enjoy 10% discount for any purchase above RM150 (~$40). We will provide the discount code upon successful event registration.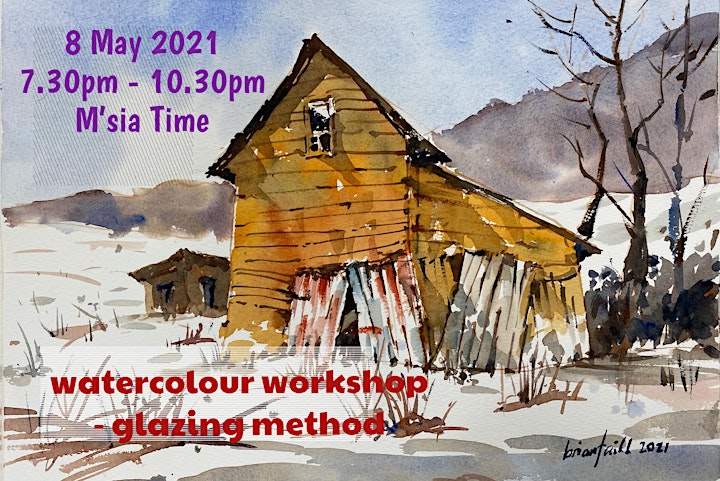 Date and time
Location
Refund policy