Already registered? Click "Access the Event" under location on this page to access the session's link on July 29! See you there!
About this event
What do you think comes to mind when people hear about your brand?
Master the art of storytelling this July 29, Thurs from 1-3PM (GMT+8) as Aditi Seshadri of Unlock Impact leads our Masterclass on Storytelling! Learn how to tell the story of your brand to everyone who needs to hear it. Aside from effectively communicating the soul of your brand in general, this session will also help you tell your story to investors and market partners, facilitating meaningful relationships and partnerships with them.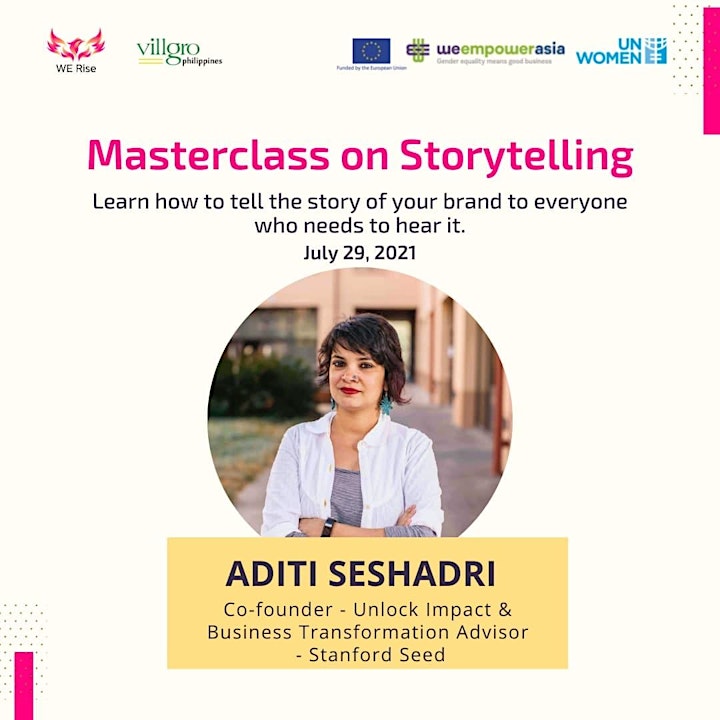 This event is being organized for the WE Rise Community, a new access-to-finance initiative for women entrepreneurs from UN Women and Villgro Philippines.
If you would like to be a part of the WE Rise Community, register your interest here: bit.ly/WERisePH
#WERise #WhenWomenLead #mentalhealthmatters