Wealth Millionaire Summit Singapore

Friday, 28 October 2016 at 09:00

-

Sunday, 30 October 2016 at 19:00 (Singapore Standard Time Singapore Time)
Event Details
Wealth Millionaire Summit Singapore
Suntec Convention Centre | 28-30 October 2016 (9am to 7pm)
An Invitation To Learn From 2 Real-Life, Multi-Millionaires 
As They Finally Spill The Beans On How They Earned Their First Million - And Many Other Wealth Strategies You Can Easily MODEL!
From The Laptop Of:
Fabian Lim
Serial Entrepreneur, Best-Selling Author & Internet Millionaire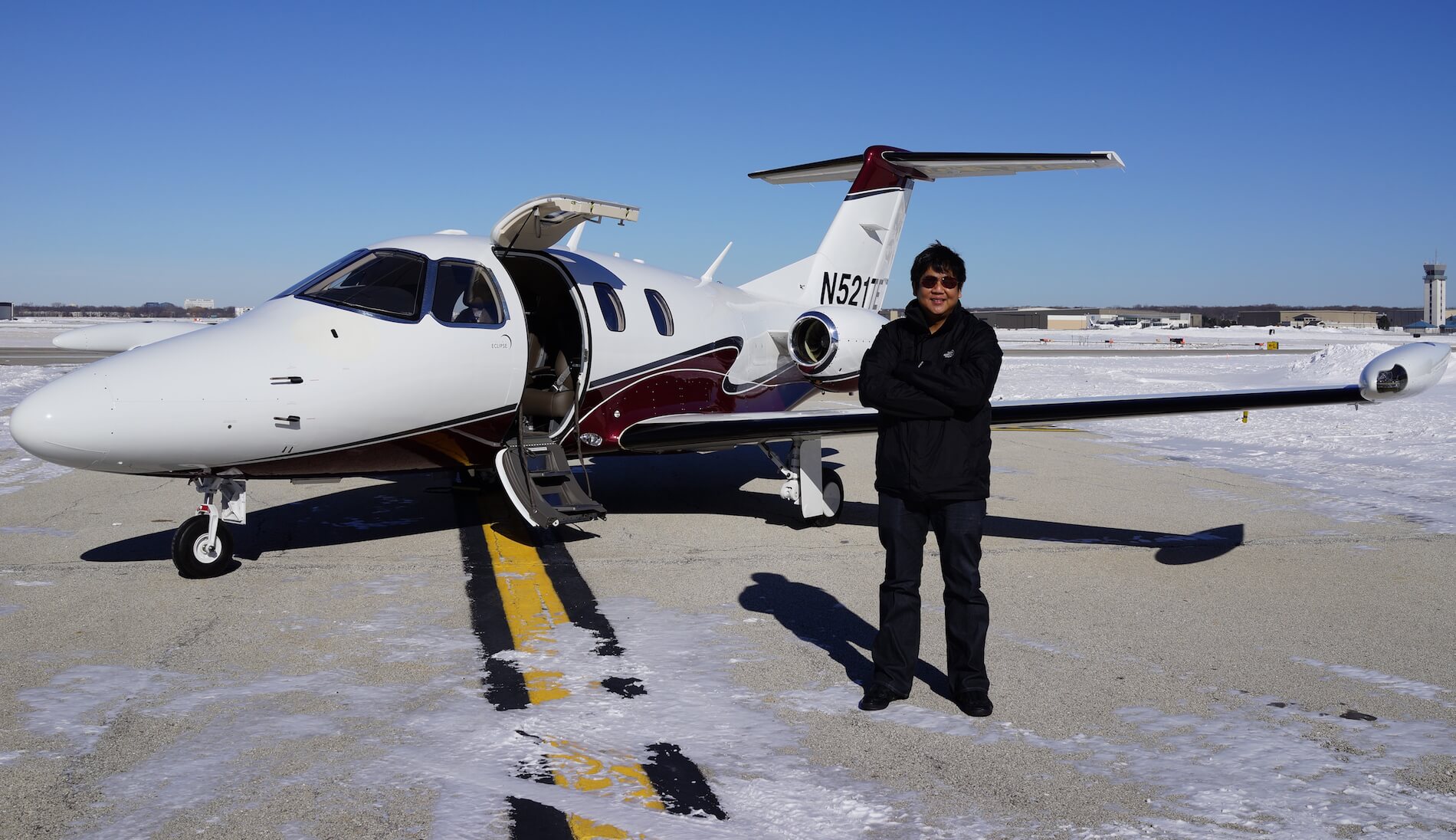 When Robert Kiyosaki coined his famous 'Cash Flow Quadrant', it immediately helped transform the lives of those who were able to embrace this simple concept i.e. if you want to be wealthy, you have to plant yourself in either one of the 2 RICH quadrants - in BUSINESS and/or in INVESTMENT.
And the fact is... once you begin to network with other millionaires and billionaires, you'll understand why literally anyone, including YOU can have a shot at becoming wealthy. 

So what does it really take to become a millionaire? Let's start with having the right attitude!  I'm sure you've heard of the phrase, "your attitude determines your altitude!". I truly believe that to succeed in anything, including becoming wealthy, it first starts with having the right attitude. With the right attitude, you'll then be able to develop and cultivate the right mindset.

Because the sad truth is that majority of people choose to adopt a negative attitude towards money and (perhaps even a hostile attitude) towards those who are wealthy. It is no wonder then why majority of people live hand-to-mouth and from paycheque to pay cheque - and either blame the government for not doing enough to help them or blame the rich for 'hoarding all the good opportunities'. Sound familiar?

But apart from having the right attitude and right mindset, what else is needed to create wealth? Because surely the most positive-minded people on earth are not necessarily the wealthiest people on earth.
Here's the secret that every wealthy person discovered: 

THE SECRET TO CREATING MORE WEALTH IN OUR LIFE LIES IN OUR ABILITY TO MAKE MONEY WORK HARDER FOR US.
You see, the wealthy people whom I mix with are constantly focused on either creating or embracing systems that make their money work harder for them. Be it in business or in investment. Building things and growing assets that can be passed down to future generations - a practice also known as 'creating a legacy'.
Unfortunately, most people don't seem to have this same focus. Most rather focus on things like job security, or how to get a bigger pay cheque or how to win the rat race. What many fail to realise is… they're working hard for someone else and for something that is NEVER going to be theirs - and end up with literally nothing to pass down to the next generation after decades of slogging!
But you can't blame them really…
That's the environment they grew up in. Most of the people they meet and know also experience the same type of social conditioning. After all, "birds of the same feather flock together"...  
Who Am I And Why Should You Believe A Word I Say When It Comes To Wealth Creation
My name is Fabian Lim.
I rarely talk about this… but for you to fully understand the power of the information I am about to reveal… I thought it would be necessary to pull back the curtain… and crack open a window into my private life.
The truth is, I was retrenched from my high paying position as a management consultant after spending six years in a World-class firm.
And when I first heard the news, I was nearly in tears. After all, this was the firm where I remember working on countless projects literally round-the-clock. Because deadlines were always closer than it seemed. And because most of my projects were regional, I was required to travel frequently, often for weeks and at very short notice. This meant I literally had to give up much of my social life, and there really was no such thing as personal time.
Why was I so committed to my work? Simply because I had great aspirations for living a better life, but I didn't have the slightest clue how to get it, and this sudden turn of events certainly wasn't helpful.
Fast forward till today, I'm thankful to be able to lead a lifestyle that would make many people envy. But more importantly, I now have the financial capability to give back to society and help the less fortunate whenever the need arises and when the cause aligns with my value system.
If this sounds like some fantasy rag-to-riches story, let me say that it is nothing of the sort. I didn't magically find some random stream of income, or strike the lottery. Nor did I chance upon a rich 'sugar mummy' to support me financially.
What I did have however, was find a mentor who was generous enough to share with me everything he knew about business building and being entrepreneurial. He dragged me over from the POOR quadrant and taught me how to think, behave and prosper within the RICH quadrant.
And almost immediately, I noticed a change in me. It opened up a whole new world for me as my eyes were now wide open to see and create new opportunities in all aspects of my life.
Since then I've started many successful businesses both locally and internationally - thanks to my deep knowledge of online marketing. You might even be familiar with my largest project, PageAdvisor.com, Southeast Asia's first mobile platform for home, lifestyle & retail services.
And I've been featured in top news media and publications such as The Sunday Times, The Business Times, Channel NewsAsia, Straits Times Razor TV, The Star, New Straits Times, Sin Chew Daily, Lianhe Zaobao, Lianhe Wanbao, Omy.sg, My Paper, UWeekly, The Peak Magazine, Jet Gala Magazine, Exquisite Magazine, Utusan, Faces Magazine, Personal Money Magazine, NTV7 and 8TV.

I have also had the rare distinction of being one of a very few handful of Singaporeans to have literally piloted a private jet around the World.
All these were made possible from the lessons imparted to me by my business mentor. And with your permission, I would like to share with you these same business strategies during this seminar.
In addition, while it is indeed important to be business savvy, it is equally crucial to be financially savvy as well. Because having both strong business and financial literacy will allow you to accelerate your wealth creation process at WARP SPEED!

After all, there's a reason why there exists TWO RICH quadrants - BUSINESS and INVESTMENT... not just one!
So in order to provide you with a complete wealth solution, it is important and downright crucial that I share with you who is my personal INVESTMENT GURU - the one person I consult for proven and profitable financial strategies so that my money is able to work much much harder for me.
It brings me great pleasure and privilege to introduce to you…
The Region's UNDISPUTED #1 Multi-Millionaire Lifestyle Forex Trader
If Having The Ability To Double Your Money Over One Year (With Proper Money Management And A Small Amount Of Effort) Sounds Appealing To You – You'll Want To Jot Down Everything Dato' Jimmy Wong Has To Share About Forex Trading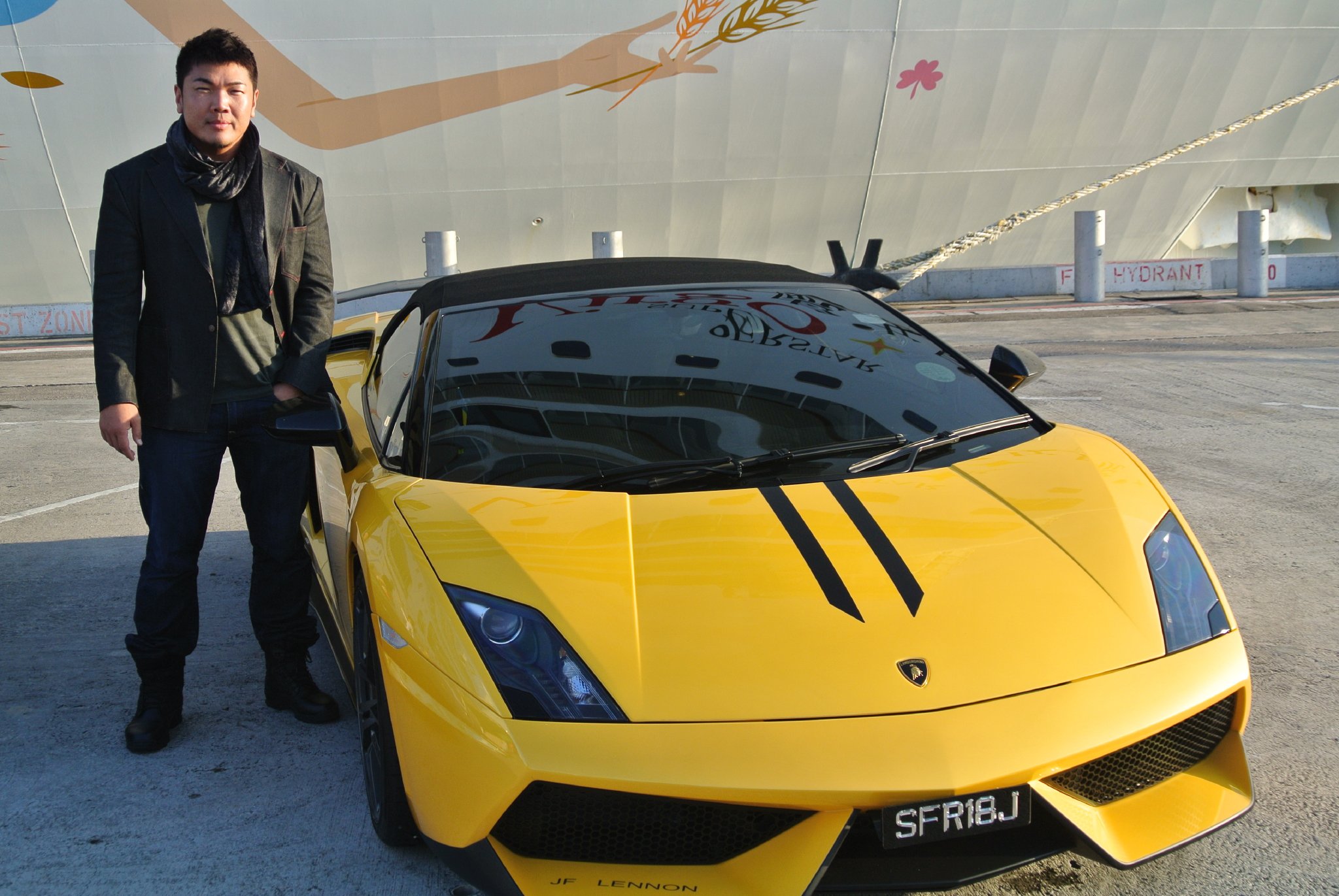 Dato' Jimmy Wong is the most consistently astute and agile-minded trader I have had the great fortune to not only personally know but also to learn from. 

Not only is he the author of the first and only Forex Psychology Guide book, he is also a movie producer, private investor and serial entrepreneur of several successful businesses.
His 'must see-to-believe' forex trading strategies have time and time again been proven to return seemingly unbelievable sky-high return ofinvestment (ROI) within months - to the point that his law-firm-certified results are now considered legendary in the forex trading industry. 
If that wasn't impressive enough… he is also widely recognised for showcasing his signature LIVE demonstrations. (you'll be amazed at his level of precision and accuracy).
To date, he has never shared his strategies and methods outside of his trading workshop before, and all those who are fortunate enough to attend, have nothing but the highest praise for his proven Forex strategies and teachings.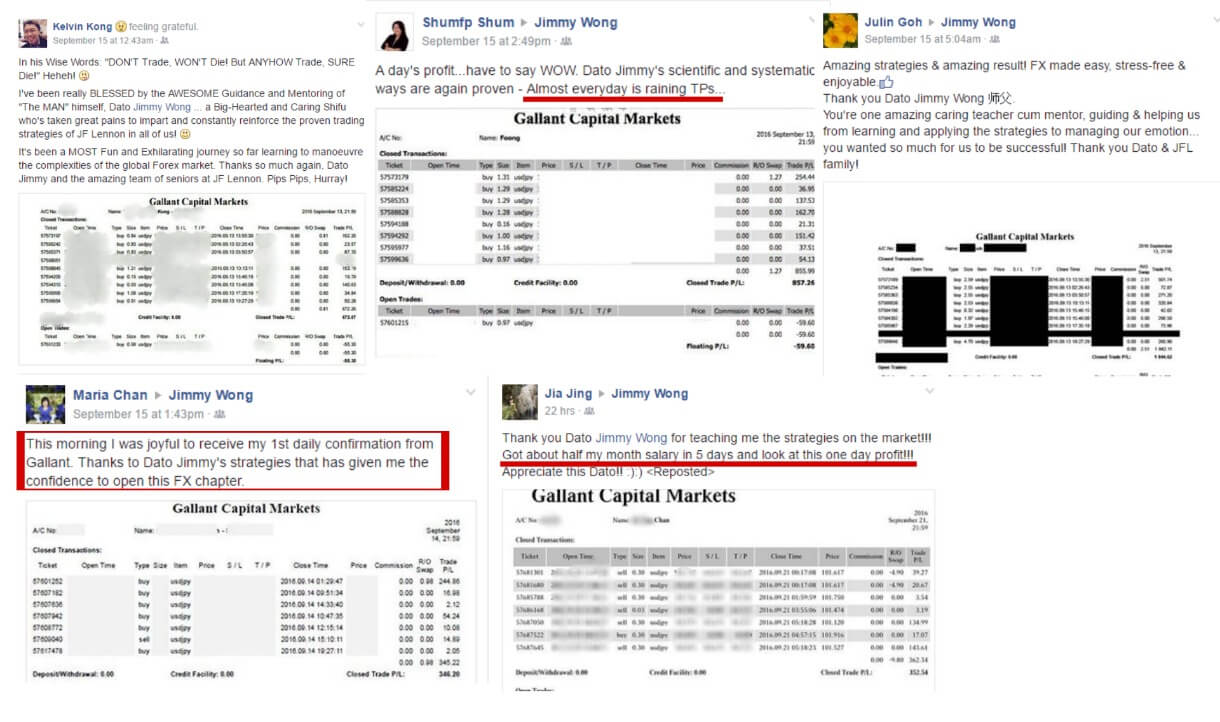 Finally, after much persistent persuasion by me, Dato' Jimmy Wong has agreed to invest his personal time over the weekend to become my fellow speaker at this event... to share his numerous personal trading strategies and philosophy with you. His sharing will include the methods and tactics he developed to grow a $2,000 portfolio into six-figures – within 6 months. (this feat was even certified by a prestigious Singapore law firm).
So if you're interested in learning how to create massive wealth... then this could be your only chance to meet, mingle with and tap his wealth of trading know-how in an extremely up close and personal manner.
I guarantee you will be totally blown away (in a good way) at this live seminar.. because we will be showcasing 'never before revealed' extremely simple yet powerful financial trading strategies. Even if you're a complete beginner and have never traded a dollar in your life.
The Royal Road to Becoming 
A Millionaire... 
During Wealth Millionaire Summit, you're only going to learn PROVEN REAL-WORLD WEALTH STRATEGIES - not the same fluffy theories or feel-good motivational segments so many other seminars out there are offering.
The truth is, we're sick of boring sales-laded multi-speaker events that are disguised as educational seminars. Worse, many of these "seminars" are taught by your 'average joe' trainers who are equally struggling as hard as the next-day man on the street to make ends meet.
You may disagree, but I personally believe that the fastest way to becoming a millionaire is to take the path of real millionaires who have already done it. You want to learn from real-life millionaires, not people who are aspiring to become millionaires i.e. a person who lives in a public housing facility or someone who takes the public transport every day. (Don't be mistaken… there is nothing wrong with living in a HDB or taking public transport, but these should be lifestyle choices and not because of affordability reasons.)
What I can and will promise you, if you attend this seminar, is that Dato' Jimmy Wong and I lay bare our proven wealth strategies and deep dive into as much as details as you are able to reasonably grasp.
You see…
The Wealth Millionaire Summit 2016 was specifically designed to provide you with a clear path and action plan towards earning your first million by showing you how to master the two most important skills… Business and Investment!
That's why we've prepared an entire arsenal of actionable wealth strategies to enrich the lives of everyone attending this seminar, whatever your current income or knowledge level.
Here's a quick overview of what we'll be covering in great detail when you attend this summit for the full 3 days:
MILLIONAIRE MINDSET STRATEGIES
A new way of looking at money and how this little mental shift will attract more wealth and opportunities into your life. 
The true reason why some men grow rich so fast - while others stand still
How to fast track your path to wealth (It's simpler than you think)
How to blow the lid off your income capacity
What you absolutely need to do, to master the "inner game" of wealth
The brutal truth about why so many good, decent, hardworking people are still poor.

How to replace the "pursuit" of wealth with "attraction"

The number one key belief that must be held, in order to easily attract as much wealth as you want.

How to get into this hyper-wealth-attraction mode
How to supercharge your "money magnetism"

Why hard work, willpower, discipline or even motivation can be detrimental when it comes to increasing your income significantly.

How to play the game of life to win!

The magic power of modelling
The #1 wealth principle you must use or you will continue to struggle financially
How to put yourself on "autopilot" mode towards achieving your goals

Business & Online Automation Strategies

How to leverage on 360 Degree Marketing to grow your business
The secret hybrid strategy all the top internet marketers are using today
How to sell to prospects who didn't buy initially and get them to buy even more later on!
The very latest Search Engine Optimization strategies to give you an unfair advantagein today's digital world
How to "teleport" your traditional brick and mortar store onto the internet and start earning more online sales using platforms like WordPress and Shopify!
How to create an effective marketing funnel to completely automate your marketingand set your business to full autopilot!
Why you need to design a lead generation system in your business today if you want todominate your market
The secret power of visibility
How to tap on 'Google My Business' and why you're losing sales opportunities to your competitors if you continue to ignore this little game changer
I'll also reveal powerful Twitter & Instagram marketing and promotion strategiesno one is even talking about

FINALLY! DO NOT MISS:

 A Simple and profitable e-commerce system that does not require you to carry inventory or ship products - and automates 90% of the hard work for you!
 
Investment & Financial Trading Strategies

Unique PROVEN FOREX Strategies you won't find anywhere else

Step-by-step

 plain-language overview of the Forex Market

How to test trading strategies without risking any trading capital

High Profitability Trading System

 – Efficient, reliable and consistent strategies

Practical and effective money management

 - and the science behind it

Suitable strategies for both beginners and experienced traders

LIVE DEMONSTRATION

 OF FOREX TRADING STRATEGIES IN ACTION - DON'T MISS THIS SEGMENT!
 
How Quickly Do You Want To Be A Millionaire?

The Wealth Millionaire Summit will supply you with the blueprint and action steps to propel you into the Millionaire Club. You'll have so much useful and actionable content that have been tested and proven to work.
For the extra hardworking, we encourage you to apply the strategies you learn as soon as you get home after each session.
But for those who want even faster results, right now, and for a limited time… 
Too Good to Be True?
Let's cut to the chase. By now with everything you've seen you're probably thinking there has to be a catch somewhere... there's no way 2 multi-millionaires are so generous to spend 3 full days sharing their biggest wealth creating strategies.
And you are right. There is a catch which I'll explain in a few paragraphs, but you'll soon see it's very reasonable. In fact, I believe you'll be extremely delighted we're implementing this request as a participant of this summit.
But before that, I first want to point out that this event is definitely NOT for Everybody. 
Not everyone who wants to attend can attend and there's a chance it isn't for you. This is why we're adding a couple of very important stipulations you must fulfil before you choose to register…
1. You must be serious about wealth creation and growing your wealth within the next 6 months. If you're just here to look-see and go back to your usual way of life, then it's better for you not to attend. It's better for you to catch a movie over that weekend. Our strategies are here to guide you on your millionaire journey and we only want to share them with people who will take the necessary action.
2. You must be open to new ideas and possibilities. Look, the strategies we're revealing is not some theory we read off the internet or in books. These are real practical and applicable strategies we have tried and tested to take us to where we are today. If you're here to cherry-pick our strategies and compare them with the strategies you've been using, then you're not a person we want to help and teach. We want people who are serious enough to commit themselves for the full 3 days and willing to admit their existing strategies aren't bringing them to where they want to be.
There will be a lot of mindset shifts during these 3 days. Some people may feel insulted. Others may feel frustrated with everything they've worked their entire lives for. During these 3 days, we'll agitate you in the right way and even drive you many times out of your comfort zone.
We believe this to be a necessary evil.
Because there's absolutely no way for you to join the Millionaire Club if you're comfortable being in the POOR quadrant. Our goal is to force you out of this quadrant and get you taking steps towards the RICH quadrant by the first quarter of next year.
If you agree it's time you start making changes to your lifestyle and routine, then we want you here with us. To join us as a group of multi-millionaires and future millionaires here in Singapore.
Nowhere else will you have this opportunity to forge affinity with a community of like-minded people who want to transform their lives. And are willing to do whatever it takes.
And That's The Reason Why We're Doing This
While you have the opportunity to take this step. There are many others who can never even dream of doing anything about their lives. Not because they don't want to, but because they were never given the chance to.
This is why I recently organised a charity workshop, The Science of Getting Rich LIVE, where I donated ALL the proceeds from that event.
My goal is to give more people the opportunity to take the leap if they want to. But I can't do it alone.
So here's the catch…
When you choose to attend this Wealth Millionaire Summit and you begin to profit, I'm expecting you to voluntarily contribute at least 2% of your annual earnings to a charity organisation of your choice.
If we can create more millionaires in Singapore who are willing to help the less fortunate, together we can accomplish anything we set our minds to.
At least that's our feeling.
If you agree to this simple request, then simply start by choosing the ticket seating you prefer below.
How Much Should You Cheerfully Invest?
We thought about this for a long time. We spoke to other multi-millionaire friends to determine a fair price for 3 back-to-back days filled with our best wealth creation strategies.
Wealth strategies we used to earn our first million from and more.
If just one of these strategies could transform your life, what would that be worth to you?
After much discussion, a mutual friend of ours insisted we should not price it at anything less than $5,000. Truthfully, we could indeed charge this amount but after more consideration, we knew we would be limiting this powerful information to people who are already doing well and on their way to their first million.
And this would defeat the entire purpose of the summit.
That's why we've decided that for the general seating ticket, we're offering all 350 standard tickets to anyone who wants a chance to make a difference in their lives… For FREE! You won't have to pay a single cent to attend and learn from us so long as you fulfil our stipulations.
No matter what level ticket you choose, the BEST time to secure your seat is RIGHT NOW. We're expecting a full house event. And you don't want to miss out on this opportunity.
Secure Your Seat Now!

When & Where

Suntec Convention Centre
Summit 1, Level 3
Singapore, Singapore 039593
Singapore

Friday, 28 October 2016 at 09:00

-

Sunday, 30 October 2016 at 19:00 (Singapore Standard Time Singapore Time)
Add to my calendar