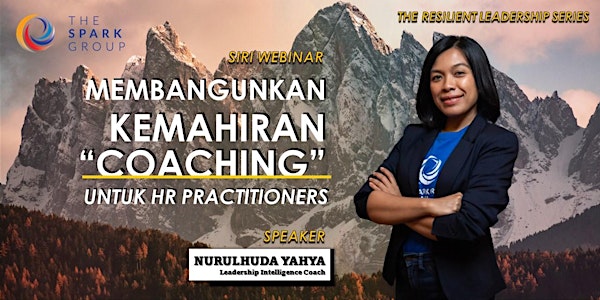 [Webinar] Membangunkan Kemahiran "Coaching" Untuk HR Practitioners
Pembincangan Bagaimana Membangunkan Kemahiran "Coaching" dalam kalangan HR Practitioners di setiap organisasi
About this event
The Resilient Leadership Series - Membangunkan Kemahiran "Coaching" Untuk HR Practitioners
Mengapa penting untuk Belajar Kemahiran "Coaching"?
Apabila anda membangunkan budaya "Coaching", pihak pengurusan, jabatan HR dan rakan sekerja anda juga akan mula mendapat manfaatnya
Organisasi anda (dan anda sendiri) akan mula mengenali kebolehan orang lain, dan mempunyai pendekatan sistematik untuk mengembangkannya (bukan sekadar "trial & error")
Anda akan menggalakkan sikap yang lebih terbuka & bermotivasi dalam "team" anda. Bila ini berlaku, "team" anda akan menyumbangkan idea dan berdedikasi demi kemajuan syarikat - malah lebih bertenaga daripada anda!
Anda akan membina "team" yang proaktif dan "extra-mile"; di mana mereka mengambil kisah sekiranya syarikat berkembang atau tidak ...
Anda, pihak pengurusan & rakan sekerja anda akan mengalami pembangunan kendiri yang lebih daripada apa yang pernah mereka alami!
Webinar ini sesuai untuk
HR Practitioners – semua peringkat dari HR Officer, HR Executive ke HR Manager
Pemimpin – Pengurus, HOD, Penyelia
C-suites
Seseorang dalam jawatan kepimpinan dalam syarikat (dengan sekurang-kurangnya 1-2 pekerja untuk dipimpin)
"Coaching" bukan sahaja jawatan profesional, tetapi merupakan satu KEMAHIRAN YANG MESTI ADA untuk semua HR Practitioners, Pemimpin, Pemilik Perniagaan, dan Usahawan.
Antara sebabnya adalah:
"Coaching" adalah kemahiran yang memberi kuasa kepada warga kerja dan pihak pengurusan untuk melaksanakan prestasi lebih daripada sekadar buat
"Coaching" mencipta pertumbuhan yang didorong oleh seluruh warga kerja dalam syarikat, bukan hanya sahaja mereka yang berprestasi tinggi
"Coaching" adalah kemahiran kepimpinan. Lebih daripada sekadar kemahiran asas pengurusan sumber manusia, HR memerlukan kemahiran "Coaching". Apabila anda terlalu bekerja keras menyelesaikan pelbagai isu, anda perlu mula membangunkan pemimpin dalam kalangan warga kerja.
"Coaching" memerlukan ketua untuk memahami seseorang, di luar kemampuan mereka dalam memahami diri mereka sendiri. Pemimpin yang hebat adalah Pemimpin yang memahami kekuatan & perjuangan seseorang
Apa yang akan dipelajari dari Webinar ini?
5 Langkah untuk mencipta "team" yang "Auto-pilot"
Kesilapan yang HR lakukan dalam memimpin warga kerja lain (tanpa ada kemahiran" "Coaching")
Apa itu "Coaching", dan apakah yang BUKAN "Coaching" (memahami perbezannya akan membantu mengurangkan "turnover" dalam organisasi)
Ketahui cara HR dapat membangunkan prestasi warga kerja berdasarkan kekuatan mereka, bukan sekadar memperbaiki kelemahan
Dapatkan sumber untuk memudahkan dan meningkatkan Penglibatan Pekerja melalui "Coaching"!
Mengapa Webinar Ini Tidak Boleh Dilepaskan!
Ini adalah KUNCI KEJAYAAN untuk semua HR Practitioners yang anda nantikan (dan mungkin ada yang belum mengetahuinya)
Jika anda membina budaya di tempat kerja, Budaya "Coaching" adalah satu KEMESTIAN!satu kemestian!
Bagi setiap HR Practitioners yang tahu bagaimana untuk melakukan ini – anda akan mempunyai kelebihan yang mengatasi HR Pracitioners di syarikat lain!
The Coaching Culture increases business profitability and productivity by 70%! ** Source: 2009 ICF Global Coaching Client Study (www.coachfederation.org).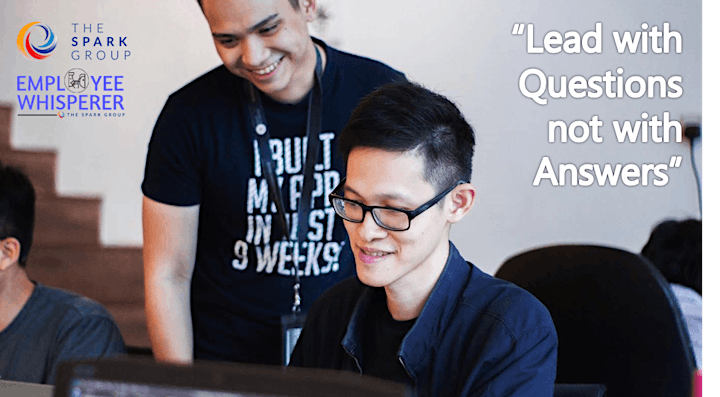 Siapakah "Speaker" Webinar ini?
Coach Nurulhuda Yahya
Nurul adalah "Certified Leadership Intelligence Coach" di The Spark Group Asia.
Beliau juga seorang HR Practitioners dengan pengalaman selama 15 tahun dalam pembangunan insan dan budaya di tempat kerja, dalam pelbagai industri terutamanya industri hospitaliti.
Sebagai seorang Coach dan Public Speaker, Nurul dikenali sebagai seorang yang berdedikasi dalam membantu pemimpin dan HR Practitioners lain untuk memaksimakan kekuatan dan keupayaan mereka sendiri dalam mencapai matlamat yang dinginkan dalam peranan sendiri mahupun di syarikat.
Pengalaman beliau dalam peranan Sumber Manusia yang berbeza telah menyaksikan penglibatan langsung beliau dalam membangunkan pemimpin, memaksimumkan potensi sebenar pekerja, serta mewujudkan pasukan yang berdikari dan bersemangat.
Selain daripada pendidikan akademik dalam Pengurusan Perniagaan, Nurul memiliki pelbagai kelayakan dalam pembelajaran Sumber Manusia formal, pembangunan insan, latihan, dan kursus.
Perkongsian dari Peserta:
"I found it very interesting and the speaker is excellent. The topic is quite beneficial to me. I learned about how I can teach and coach my team. I also learned to motivate myself and the team. I have more knowledge to lead myself and team better than before."
~ Zarif, Branch Manager of a Therapy & Special Education Centre
"Throughout the workshop, the speaker's informative sharing sparked thoughts and ideas that I can now propose and discuss with my team. Now I know how to improve our operations to run smoothly and systematically."
~ Jinn, Operations Manager of a Biodegradable and Compostable Products Supply and Distribution Company
"I am now able to understand more of the meaning and importance of coaching for my company."
~Tommy, Project Manager of an Electrical Contracting company
"Interesting session. Coach gave me a lot of ideas and suggestions to look at and find my way as a leader. Good graphics, lots to learn. Makes me excited for the Coach Foundation Program."
~ Edith, CEO of a Therapy Center for Children with Special Needs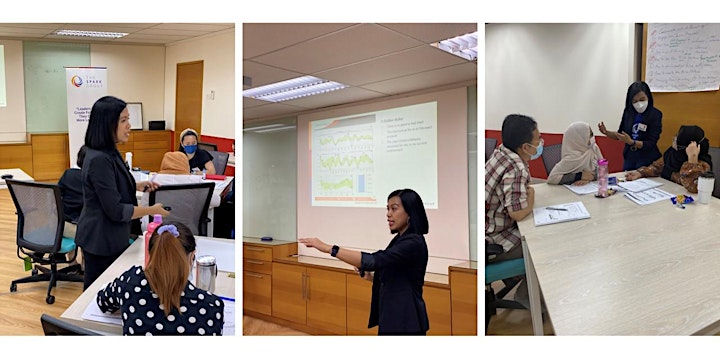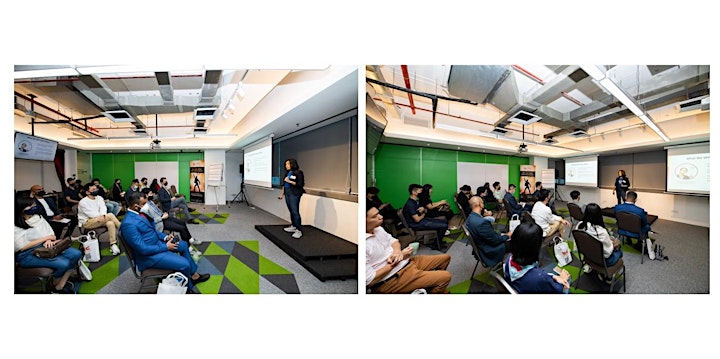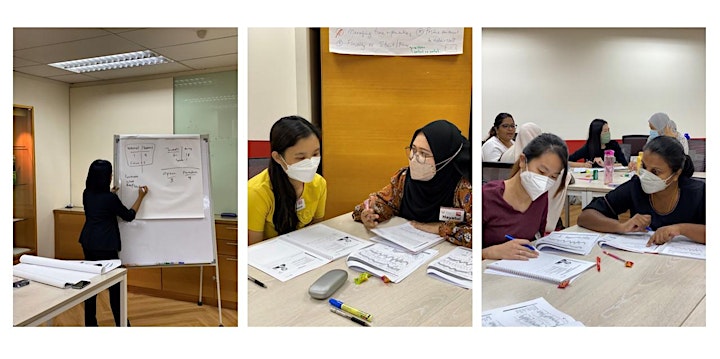 Nota:
Untuk pertanyaan, sila hubungi kami di E-mel: hello@thesparkgroup.asia or WhatsApp.
Ketahui tentang The Spark Group Asia dengan lebih lanjut di?
Laman Facebook:
www.facebook.com/thesparkgroupasia/
Website:
Terma & Syarat:
1. The Spark Group Asia berhak untuk menolak penyertaan anda atas sebarang sebab yang munasabah.
2. The Spark Group Asia berhak untuk menukar butiran program dengan pemberitahuan bertulis terlebih dahulu.
3. Pihak kami akan mengumpul data anda untuk tujuan pemasaran di masa hadapan.
4. Dengan mendedahkan data anda, anda telah bersetuju untuk The Spark Group Asia menghubungi anda pada masa hadapan.