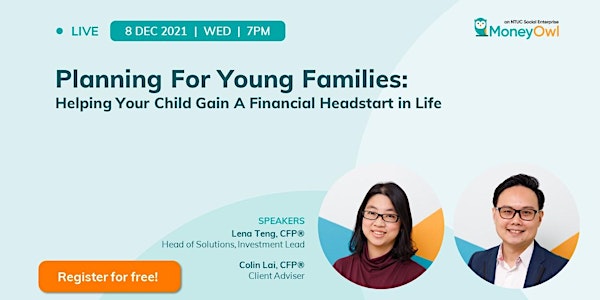 Webinar: Planning For Young Families
Our speakers will share their experience on managing their family financial portfolio and address burning questions young parents may have.
About this event
One of the best gifts we can provide for our children is to help them gain a financial headstart in life. These would include ensuring that they have the right insurance coverage, setting aside savings for their tertiary education and even forming good money habits so that they could be set for life. What is often overlooked is your own financial well-being because how well you do in your own finances would ultimately affect your children as well.
Young parents can expect the following topics to be covered in the webinar:
1. How you can save and invest for your child's tertiary education needs?
2. What types of insurance does your child need?
3. How you can strike a balance between living well today and having enough for your future?
If you've missed our previous webinar, check them out here:
By registering for this event, you are giving consent to receive communications from MoneyOwl on our services, marketing, and events. If you wish to opt-out, you can easily unsubscribe using the 'Unsubscribe' feature located in the emails. If you wish to find out more on our stance, please visit our Terms and Conditions & Privacy Policy page: https://www.moneyowl.com.sg/terms-and-conditions-privacy-policy/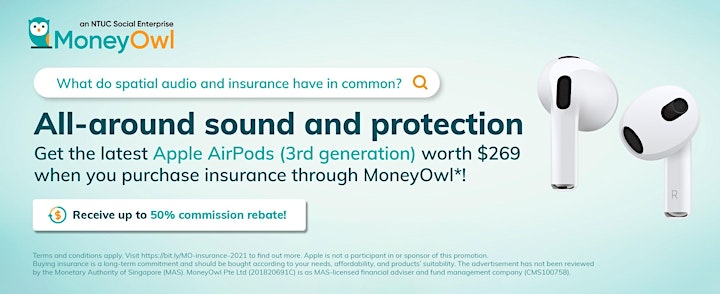 Promotion: Get the latest Apple AirPods (3rd generation) worth $269 when you purchase insurance through MoneyOwl*!. Terms and conditions apply. Find out more.