Description
It's our 1 Year Anniversary !
Love surprises? ... Well Join us for West Coast On Wheels Lake Adventure 2019! as we celebrate Singapore's 54th birthday.
Please take note that this is a Cycling Event and you MUST know how to cycle in order to participate in this event. If you do not know how to cycle , you will not be allowed to participate in this event.
---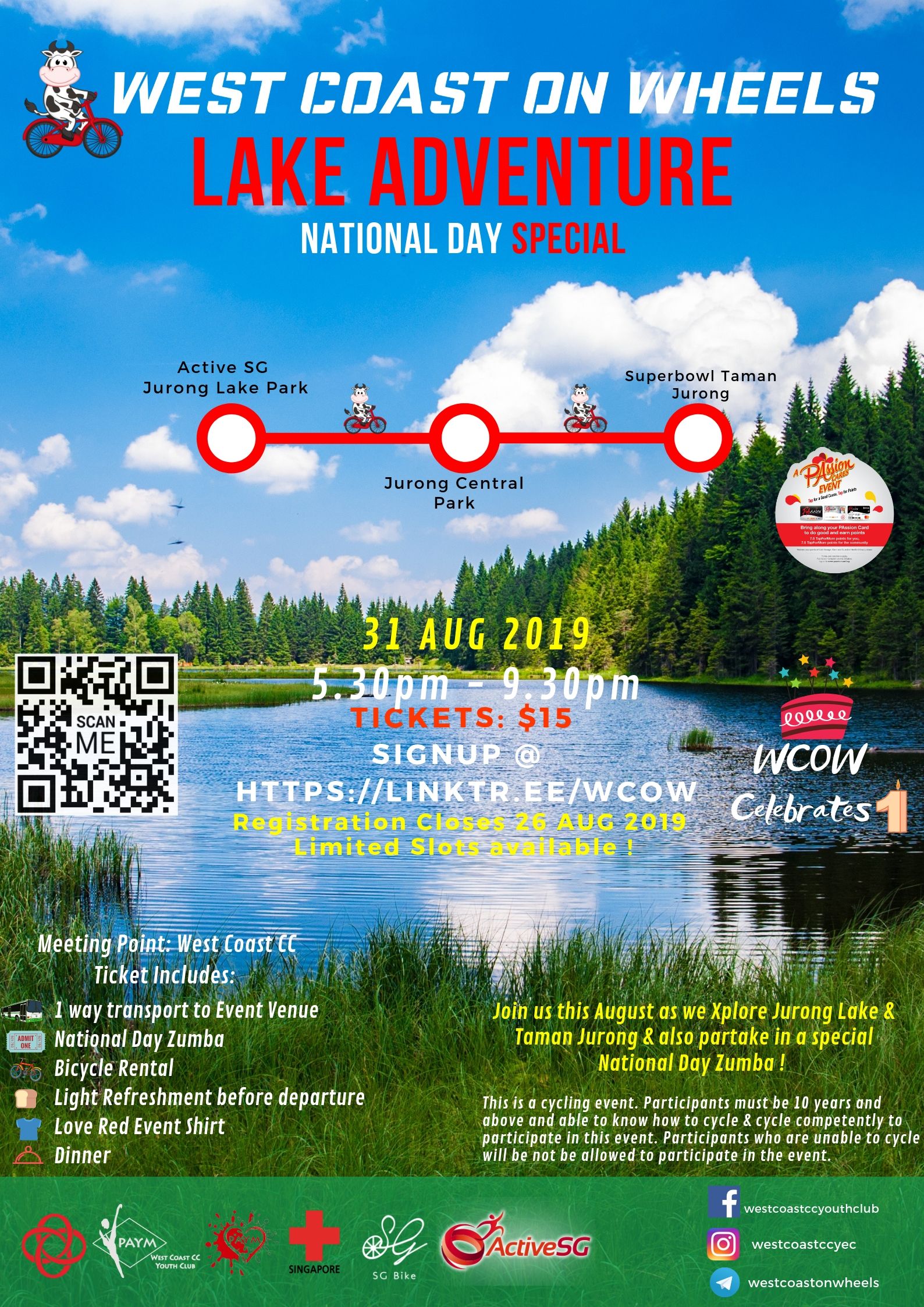 FAQs
How long is the cycling distance ?
The distance is approxmately 10-15km
Will we be cycling on the road?
Let us surprise you .. we may be cycling on the road at a small segement of the route due to the lack of pavement. If so, a Helmet will be provided as it is an LTA regulation.
Is there a minimum age requirement to enter the event?
Yes, Participants must be 10 years old and must be competent in cycling long distances. If you are a new cyclist you are advised to choose the Tortoise Group option.
What is the programme outline?
The Programme would consist of national day workout , cycling & dinner and perhaps a dance party!
Is there a return shuttle bus?
Yes there is a return shuttle bus to West Coast CC. Shuttle Bus Tickets can be booked by Adding your ticket to Cart together with your Cycling Ticket Purchase. Only those who have purchased a shuttle bust ticket would be able to board the bus as we will cater the buses according to the nubmer of tickets purchased.