About this Event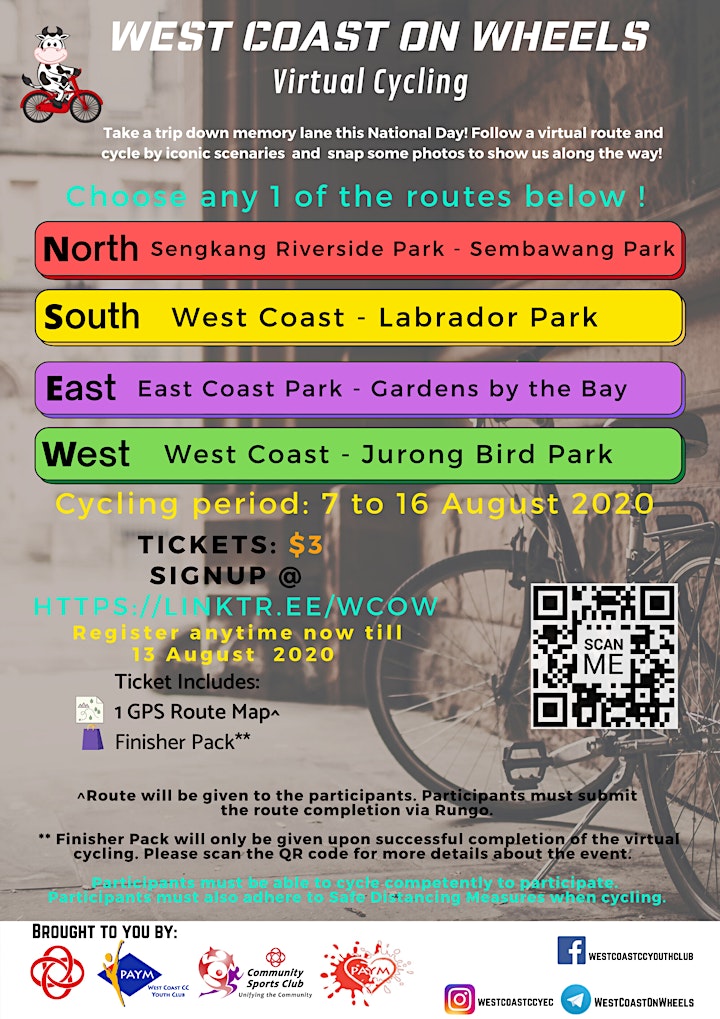 What is Virtual Cycling?
Virtual cycling is where you follow the GPS map given to you based on your choice of route that you have selected together with a set of instructions & event guide. You cycle at your own time and own target during the period of 7 August - 16 August, adhering to the safe distancing measures.
Please read through the event description below to understand the event details before proceeding to purchase your tickets.
Each ticket purchased will entitle you to 1 Finisher pack upon successful completion of this event.
Steps to take in participating in this event
1. Choose your route and purchase your ticket at eventbrite.
2. Wait for your confirmation email with instructions to download the app required for this event. The "Rungo" App is available on the App store or google play.
3. The day before the start date of the event, a link with the route for your ticket purchase will be emailed to you, use that route to guide you through your cycling journey. You will also have to take 3 photographs along the route as part of the virtual cycling requirements. Post the 3 photos and your National Day wishes on our West Coast CC Youth club facebook .
More details on the criteria & requirement would be emailed to you with your race link before the event commencement date.
4. Once you have completed your route, save the details of the "run" and email it to westcoastccyec@gmail.com
5. Wait for the verification email once the event closes.
6. Upon successful verification we will mail out the finisher pack to the mailing address you have provided during registration.
The cycling has to be completed within the stipulated event period. We DO NOT encourage large group participants. Please comply with all the safe distancing guidelines that the government has put in place.
The estimated distance for each route varies between 8-15km.
The GPS Route Map link will be sent to you via email the day before the commencement of the virtual cycle. A set of guidelines and instructions will also be given, the instructions to download the app etc.
FAQs
How long is the cycling distance ?
The distance is between 8-10KM , depending on the route you chose.
PAYM LOVE RED T-Shirt
Please add the t-shirt to your cart before checking out if you would like one. If you do not want the t-shirt you need not put it in your cart.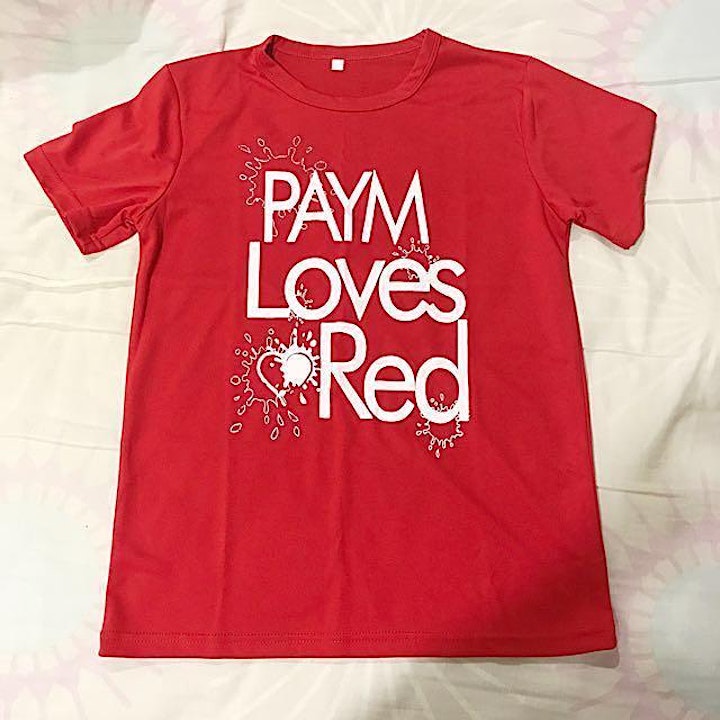 COVID-19 PHASE 2 RETURN TO CYCLING ADVISORY
Adapted from Singapore Cycling Federation Website:
You are allowed to cycle in a group of up to 5 persons– to aid in Contact Tracing (all from the same household or if known to each other)
If you are cycling alone, keep at least 3m from another cyclist and avoid his/her slipstream. If cycling in a Group, the Group should keep at least 3m apart from another Group. With increasing speeds, please increase the safe distance between Groups to avoid their slipstream. There should not be mixing between Groups and do not merge with other Groups during your ride
Maintain a safe distance of 3m between Groups at Traffic Lights
Preferably ride in areas of low human and traffic density (there is NO restrictions on having to only ride in your immediate neighbourhood)
Follow all Traffic rules as applied to cyclist on the roads and paths
NO Mask required while riding (but please put it on after completing your riding activity)
For more detailed advisories , please visit: https://www.cycling.org.sg/news/communique-020/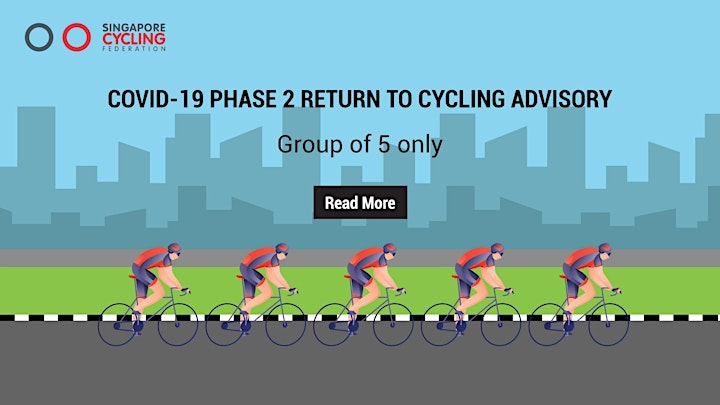 Date and Time
Location
Refund Policy