Description

Learn to LETGO of fear, doubt and sadness through 3 weeks of fun Lego-themed activities! Free for all children from 1 - 12 years old.
Let go of doubt, fear and sadness and acquire faith, hope and love! Have a good time at HopeKids and pick up great attitudes through fun activities and engaging storytelling!
Come every Sunday for a special programme and all 4 - 12 will get to bring something home each week! All 3 and below will get to enjoy sensory play as well as music & dance! Bring your child for some fun this Children's Day!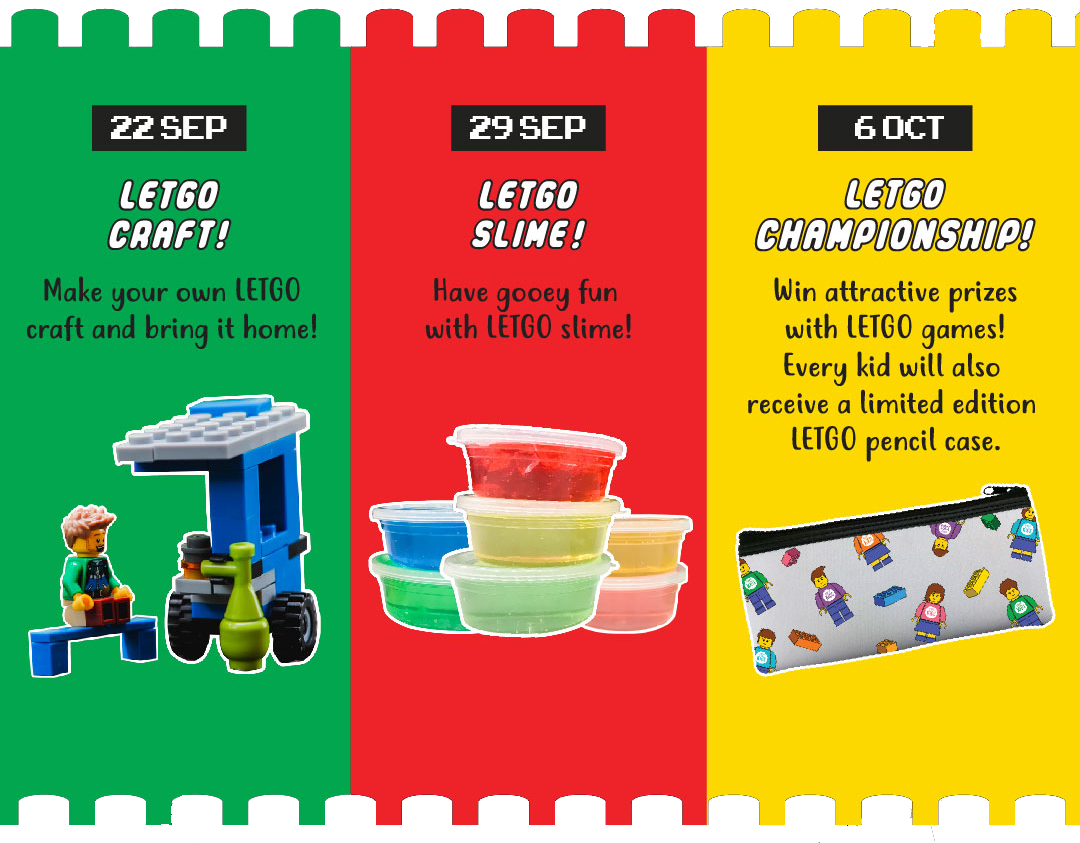 Take the HopeKids Bus!
Unable to bring your child? Simply SMS "Request Bus Service" to 92428726 for transport to our Sunday English kids services! It is free-of-charge, island-wide and goes to-and-from various pick-up points to HopeKids service venues.
For first time parents, do take note that you will need to fill new kids form on the actual day so that we can care better for your kids' needs!
Getting here!
Coming with your child? Hop onto our free shuttle bus from any of these MRT and bus stops!