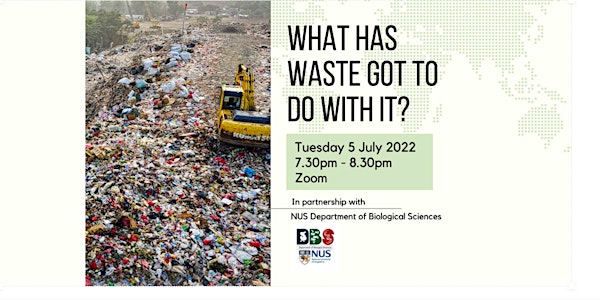 What has Waste got to do with it?
Singapore designated 2019 as the Year Towards Zero Waste. How have we fared since then?
About this event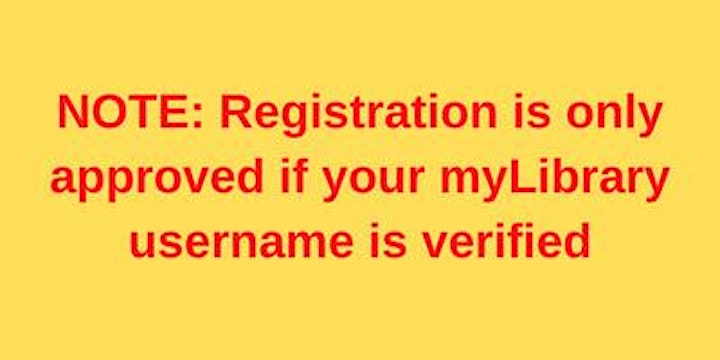 Important Notice
This programme/event is open to members of the National Library Board, Singapore. Please ensure you have your myLibrary username on hand before proceeding with the registration. If you do not have a myLibrary username, you can create one here: https://account.nlb.gov.sg/.
About the TalkThis talk will reveal how nature deals with waste very efficiently and what we can learn from nature. There are many alternatives to reduce, reuse and recycle. On the flip side, if we continue to generate waste and dispose of them indiscriminately, there will be consequences to our environment, health and society.
About the Speaker
Dr Amy Choong Mei Fun is a Senior Lecturer with the Department of Biological Sciences at the University of Singapore. She teaches Fungal Biology, Comparative Botany, Tropical Horticulture, Waste and Our Environment modules.
Her Ph.D. was from the University of Hong Kong where she studied Patterns of herbivory on Fagaceae Leaves and her Botany Honours Degree was from the National University of Singapore. Her publications on leaf toughness are still cited even till today.
Before joining NUS, she had worked with Republic Polytechnic as Technology Development Manager and as senior manager; Research Fellow at the Tropical Marine Science Institute, Research Analyst with Givaudan Pte Ltd and Scientific officer at the Sungei Buloh Nature Park.
She strongly believes that each and everyone of us can and must take care of our only home, planet Earth.
This talk is part of series on sustainability that is co-curated with NUS Department of Biological Sciences.