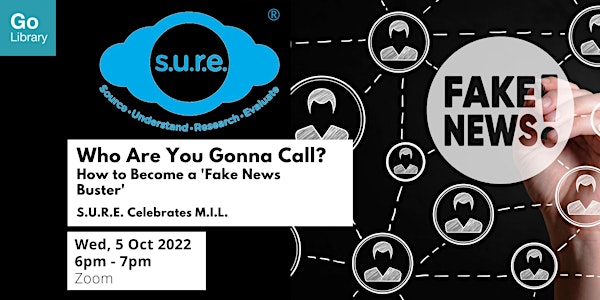 Who Are You Gonna Call? How to Become a 'Fake News Buster'
Learn what it takes to bust fake news with our invited speaker
About this event
About the programme
Fact-checking is for everyone! In this talk, participants will find out the most common tactics bad actors use to spread misinformation, and tricks they can use to become 'fake news busters'. This session will end off with hands-on activities where participants can practice and hone their newly acquired skills.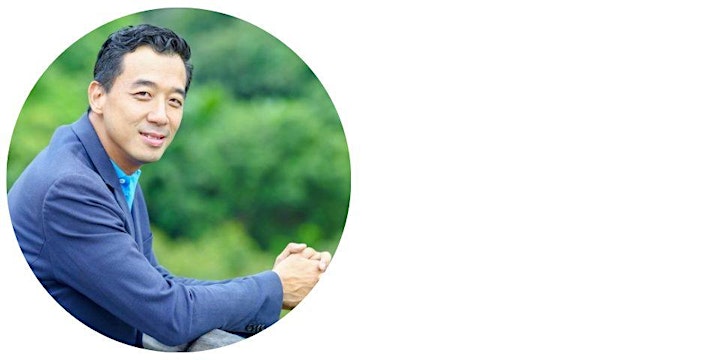 About the speaker
Nicholas Fang has over two decades of experience in the media and communications industry. He was a senior correspondent at the Straits Times for nine years, and later moved to Channel NewsAsia at Mediacorp as Business Desk Editor and presenter. He was most recently Deputy Chief Editor of Singapore news at Mediacorp. Nicholas is Managing Director of market and social research agency Black Dot Research, which specialises in understanding and analysing the views and opinions of Singaporeans. Black Dot Research is the first independent fact-checking agency in Singapore. 
Cross-trained in television, print and new media, Nicholas also served as a Nominated Member of the Singapore Parliament. He is keenly attuned to key issues pertaining to public relations, media management, regional politics and security, and defence. Nicholas concurrently serves as director for security and global affairs at the Singapore Institute of International Affairs, and also chairs the Strategic Communications Expert Panel at Singapore's Ministry of Defence. 
About S.U.R.E. Celebrates M.I.L.
The rapid advancements in technology and global events have greatly impacted the way we stay connected to and understand the world around us. Online information users today encounter a multitude of challenges – information overload, misinformation and disinformation, online scams, and our own personal biases. 
Want to build up your media and information literacy (M.I.L) skills to tackle these challenges? Join the National Library Board's "S.U.R.E. Celebrates M.I.L." programmes in October 2022, held in conjunction with the UNESCO Global Media and Information Literacy Week 2022. 
This year's theme is "Be S.U.R.E., Stay Connected" and you can learn how to:
Discern and use online information sources
Unpack and avoid scams
Avoid online harms 
Understand news literacy 
About S.U.R.E.
S.U.R.E. stands for Source, Understand, Research and Evaluate, and is an initiative of the National Library Board to educate the public on information literacy. 
For more information and free resources, please visit us at www.sure.nlb.gov.sg
Online Programme/Event Administrative Information
This programme is conducted entirely online. You may access Zoom via the app or using a web browser
Please note that photos and/or videos of this programme and its participants may be taken. By registering for this programme, you agree that NLB may take photographs and/or videos of you (or your child as applicable) and use the images and/or videos including to archive, exhibit and publish them for publicity or any other NLB purposes
Please ensure that you enter a valid email address as you will receive an email with the link to the online programme/event
The link of the programme should not be shared with others
Do ensure you have a strong internet connection. Using your mobile data is not recommended
The National Library Board, Singapore (NLB) reserves the right in its absolute discretion to disqualify or refuse admission to any registrant without any reason and notice