Who's in Charge? Understanding Free Will & Predestination (Lecture October 2014)

Friday, 17 October 2014 from 20:00 to 22:00 (Singapore Standard Time Singapore Time)
Event Details
Public Lecture
Who's in Charge? Understanding Free Will & Predestination
Date: Friday 17 October 2014
Time: 8 pm to 10 pm
Fee: $15 per person 
Venue: Singapore Post Auditorium
Speaker: Shaykh Ahmad Saad Al-Azhari

According to Webster's Dictionary, predestination is, "The act of decreeing or foreordaining events; the decree of God by which He hath, from eternity, unchangeably appointed or determined whatever comes to pass. It is used particularly in theology to denote the preordination of men to everlasting happiness or misery."
Free will means that a person has the ability to make choices according to his or her own desire. If God has the ultimate predestination, does this mean that since God predestines that people cannot make choices? The speaker will answer such questions and other queries to explain that God's predestination does not mean that people cannot make free will choices. God predestines in and through their choices because God is All-Knowing and All Powerful.
About Shaykh Ahmad Saad Al-Azhari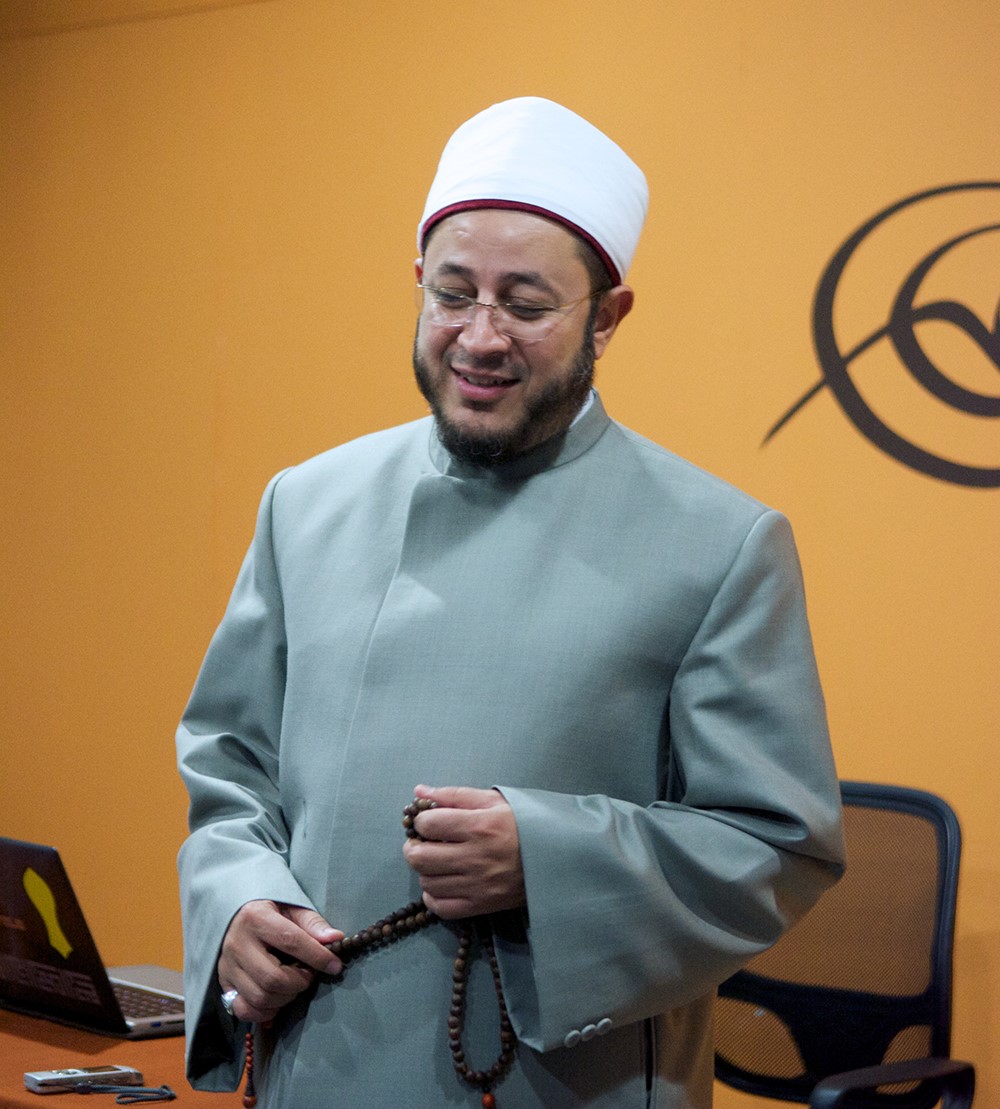 Shaykh Ahmad Muhammad Saad Ash-Shafi'ie Al-Azhari Al-Hasani was born into a family of scholars whose lineage goes back to the Prophet Muhammad (salla Allahu alayh wa sallam) in the northern Egyptian governorate of Monofiyyah. He completed the memorisation of the Holy Qur'an at the age of ten and studied basic Arabic and Islamic sciences before enrolling into Al-Azhar system of schools where he spent almost 17 years of his life graduating with a B.A. Honours in Islamic Studies in English. Alongside with his academic studies, he studied traditional Islamic sciences at the hands of senior scholars and specialists in Egypt, the most notable of whom is his late father Shaykh Muhammad Saad and the Grand Mufti of Egypt Sheikh Ali Gom'ah. He completed the memorisation of the Holy Qur'an at the age of ten, and went to memorise Riyad As-Salihin of Imam An-Nawawi at the age of 15 and Al-alfiyyah of Ibn Malik at the age of 13 and committed to memory thousands of lines of poetry and prose. He has also memorised texts on logic, tajwid, aqidah, morphology, rhetoric and many other sciences. He has toured the world as an Imam, speaker and lecturer; he visited Canada, USA, Germany, Malaysia, Singapore, Sweden and currently lives in London, United Kingdom. He is the Founder and Director of the Ihsan Institute for Arabic & Islamic Studies (UK) [website], and was the former Imam of North London Central Mosque. [more]
Do you have questions about Who's in Charge? Understanding Free Will & Predestination (Lecture October 2014)?
Contact SimplyIslam.sg
When & Where

Singapore Post Auditorium
10 Eunos Road 8
Level 5
Singapore Post Centre, Singapore 408600
Singapore

Friday, 17 October 2014 from 20:00 to 22:00 (Singapore Standard Time Singapore Time)
Add to my calendar
Organiser
Traditional. Progressive. Dynamic. Experience the Beauty. SimplyIslam.
The As-Siddiq Centre for Islamic Studies Pte Ltd, commonly called SimplyIslam, is a private organisation dedicated towards education, social & community development, literary services and humanitarian services to facilitate progression of society. SimplyIslam is committed to the retention of tradition, culture & esteemed values whilst integrating contemporary challenges facing humanity today.  SimplyIslam's mission reflects its fresh and innovative approaches to communicate the beauty of Islam, whilst being deeply rooted in Islamic Sunni traditions, with a progressive & dynamic approach to modern life.