Welcome to the Registration form for Why Gentle Birth
About this event
First thing first, what would be your ideal birth?
Many of us go through birth and pregnancy not thinking much about how WE can influence the outcome we want. We close our eyes and avoid finding out the truth. We fear things like, Cord around the neck, Big Baby, Not going into labour, Not Progressing, Fetal Distress, Painful Labour ....
And that is where birth education comes in.
So if you are curious about how you can avoid unnecessary interventions? wondering if it is possible to have a positive and gentle birth experience?Preparing for your baby and wonder about how you can prepare youand your partner for your baby's gentle entry into the world? Then do sign up for this talk.
This talk is an introduction of how things are and how you can gear yourself for birth.In this talk we will be going over the following topics;
How the Current Birth Practices affect women in labours
Myths related to Birth
The Three Birth Pathways - Understanding their differences
How The HypnoBirthing Program helps couples
What Steps can you can do for a positive outcome
What do moms have to say about the session?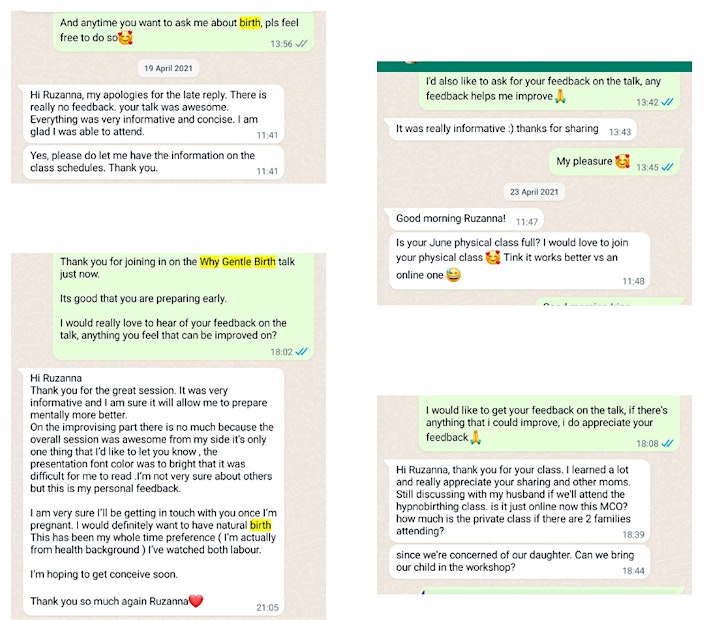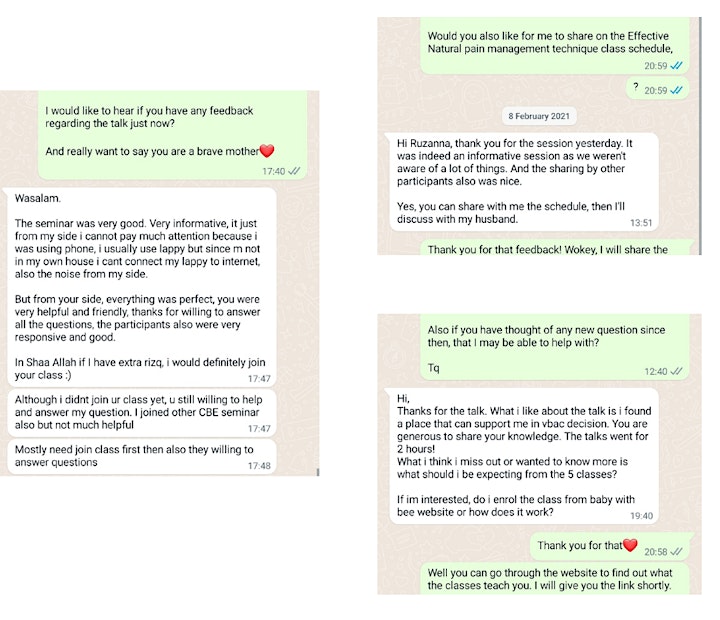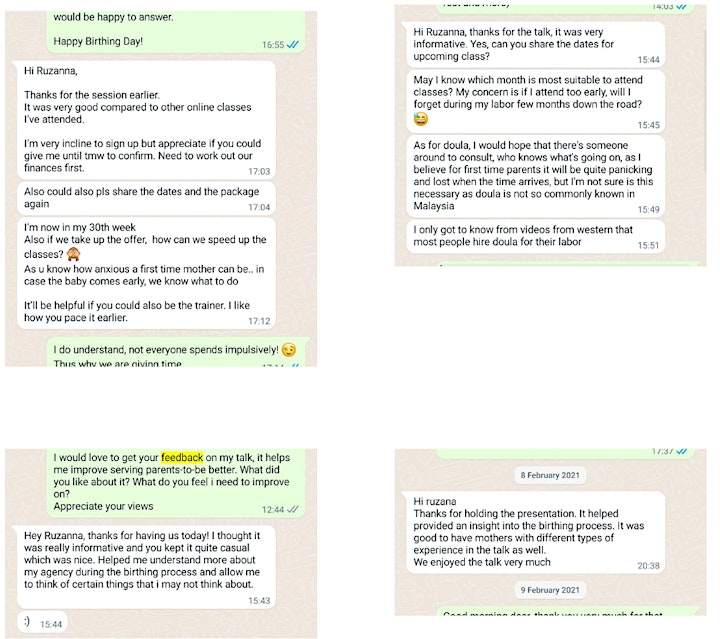 YOUR SPEAKER
You can call me Ruzanna, or Ru. I've been a HypnoBirthing Instructor for 8 years now, since the birth of my eldest, my perception of birth took a 360° turn, with the help of HypnoBirthing I transitioned from fear to excitement about birth, my husband was also prepped on how to be an awesome birth companion. Although my first was a 50hr labour, I felt it was the most amazing experience ever. This journey was sucha transformation that it pulled me into it, to support and help other couples get a good birth experience. I've seen different kinds of birth as well, as a doula I get to be in the presence of newborn babies supporting parents during labour and birth. I feel so blessed! And I would love to share my journey, insights and blessings with you, if you wish ~ Follow me on IG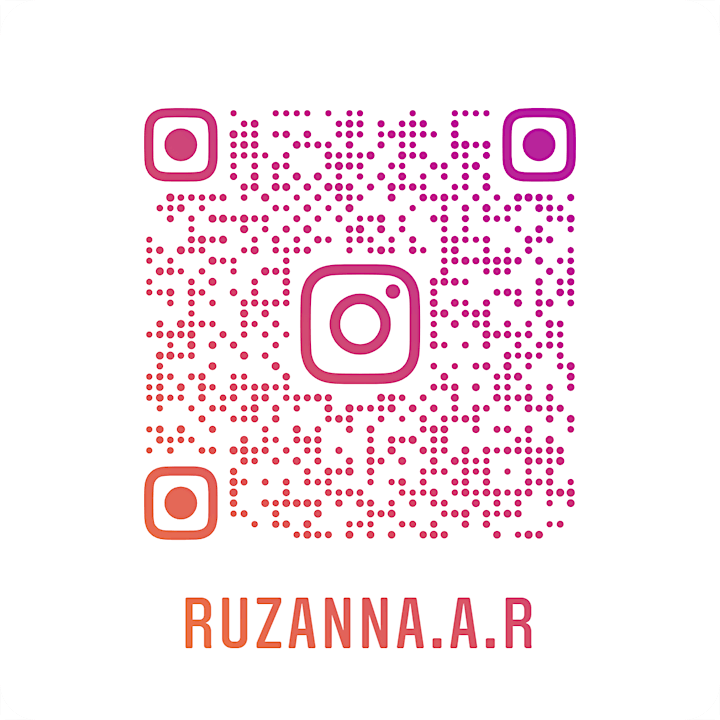 Terms & Conditions
1. The information shared during the workshop is of educational purposes and should not be taken as medical advice. 2. We may use photos or videos taken during the event for future marketing purposes. By signing up, you agree for your photos or videos to be used for this purpose.3. No recording or photos of any part of the talks is allowed. We reserve the right to delete the media files on your devices.4. We will collect your data for future marketing purposes but we will NOT share your data with third parties.5. By disclosing your data you agree for Baby With Bee to contact you in the future.
Organiser of WHY GENTLE BIRTH
Baby With Bee is a premier independent antenatal education centre offering parents-to-be comprehensive and evidence-based pregnancy courses to prepare mothers and fathers for their baby's arrival in a conscious, natural way. With classes located in Malaysia, Singapore and Australia, Baby With Bee also offers various classes and services from conception to birth and the postnatal period.
Classes offered are:
HypnoBirthing (Mongan Method) Childbirth Preparation Course
Gentle Birth Workshop
Gentle Birth Bootcamp
Breastfeeding & Newborn Care class
Baby Massage class
Dunstan Baby Language class
HypnoMothering class
Services offered are:
HypnoFertility
Birth Doula support
Postnatal Doula support
Birth Debriefing and Birth Trauma Release