Description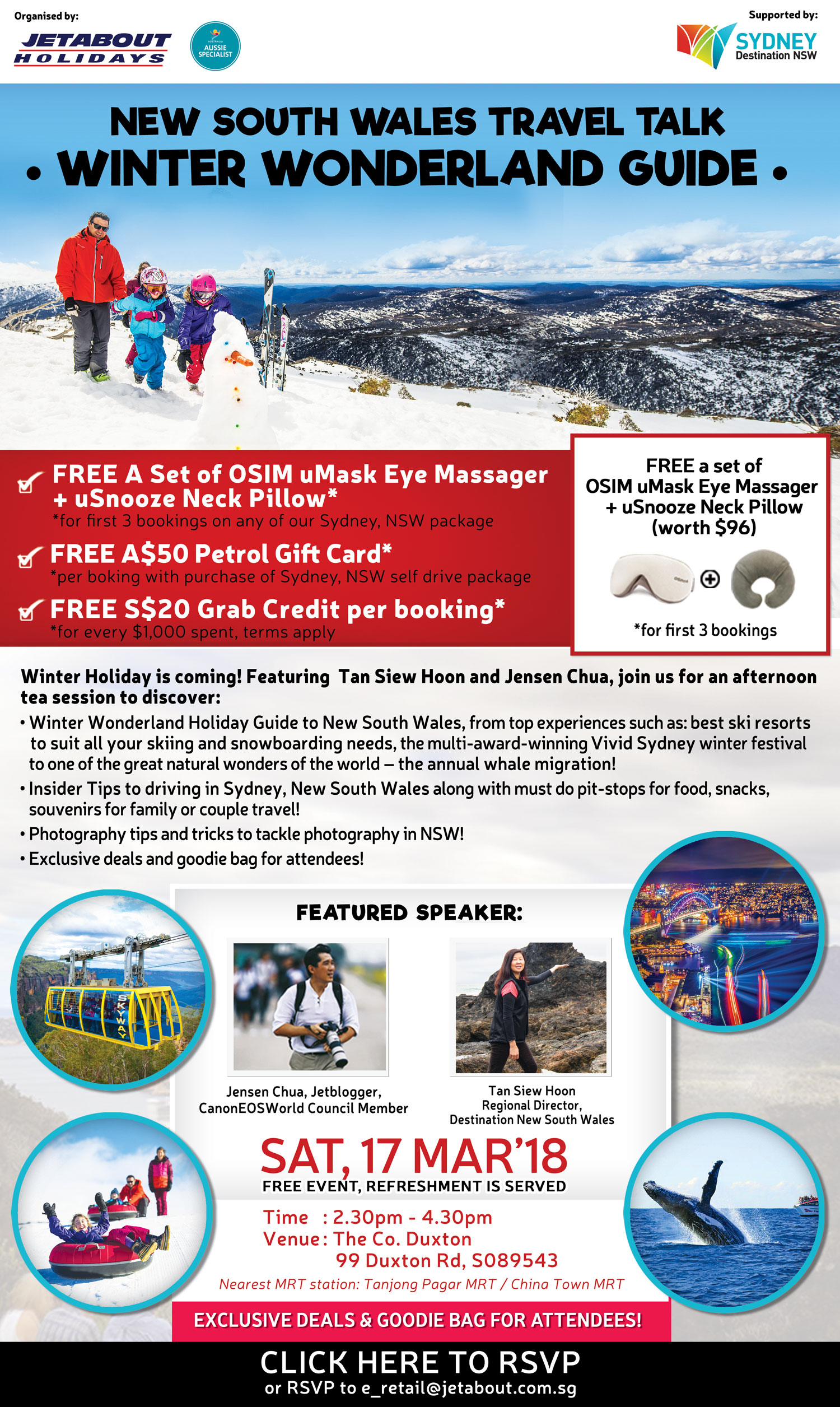 EXCLUSIVE DEALS just attendees!
• RECEIVE FREE A Set of OSIM uMask Eye Massager + OSIM uSnooze Neck Pillow (worth $96) for the first 3 bookings on any of our Sydney, NSW package
• RECEIVE $20 Grab Credit per booking for every SGD1,000 spent
• RECEIVE A$50 Petrol Gift Card for every booking on Sydney, NSW self-drive package
Join us at our New South Wales Travel Talk – Discover a WINTER WONDERLAND in New South Wales!
Featuring Siew Hoon Tan from Destination NSW and Jensen Chua, Jetbloogger, CanonEOSWorld Council Member, join us for an afternoon tea session to discover:
• Winter Wonderland Holiday guide to New South Wales, from top experiences such as: Best Ski Resorts to suit all your skiing and snowboarding needs, the multi-award-winning Vivid Sydney winter festival to one of the great natural wonders of the world – the annual whale migration!
• Insider Tips to driving in Sydney, New South Wales along with must do pit-stops for food, snacks, souvenirs for family or couple travel!
• Photography tips and tricks to tackle photography in NSW!
• Exclusive deals and goodie bag for attendees!