Women who influence - tell powerful stories

Monday, 20 August 2018 from 16:00 to 20:00 (Singapore Standard Time Singapore Time)
Event Details
DESCRIPTION
"Leadership is not about titles, status, and power over people. A leader is anyone who holds herself or himself accountable for recognizing the potential in people and ideas and developing that potential." 
- Brene Brown, 'Dare to Lead'
If you are a woman who 'Dare to Lead' you will first need to conceive your very own leadership story. It's YOUR story of what inspires you to step up and lead, and why should people trust YOU with their potentials and futures. And you will need to own that story and tell it well.
Join Story Seekers® Julian Cheong, Magdalena Petryniak and friends for an afternoon of stories building and sharing, powered by a proven Story methodology created by Mike Bosworth, and used by leaders in organizations globally.
Our business builds experiential learning programs for the learner to contextually apply the skills of story building, storytelling and story seeking, based on his/her job role and challenges. We serve primarily leaders and professionals in sales, marketing, non-profit and recruitment functions - people who need to 'lead without formal authority' to achieve committed results.
SPECIAL GUESTS 
Magdalena Bogdziewicz
Ambassador - designate of the Republic of Poland to the Republic of Singapore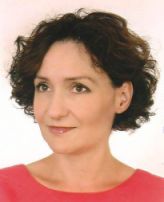 Chloe Cho
CEO and co-founder, Brilliant Media & Productions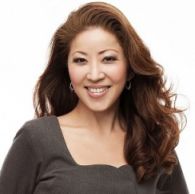 A prolific content creator and international journalist, Chloe is passionate about creative storytelling through all media and platforms. She successful developed 'Millionaire Minds', 'Investor Insights', Start-up Asia" for Channel NewsAsia and is gearing up to launch a women empowerment TV series on NBC Universal's Diva. Chloe has interviewed global leaders like IMF Chief Christine Lagarde, former U.N. Secretary-General Ban Ki-moon, Singapore's Dy PM Tharman Shanmugaratnam, Sir Martin Sorrell, SAP CEO Bill McDermott, Chairwoman of State Bank of India Arundhati Bhattacharya, and former Samsung Electronics CEO Boo-Keun Yoon.
A finalist for "Best Business Report" at CNN World Report Contributors' Awards 2003 and the TV Personality for AIBs (Association for International Broadcasting), Chloe is among 50 Most Influential Koreans in international media, culture and arts, selected by Newsweek Korea in 2009. 

An experienced moderator, Chloe covers a wide range of subjects, from business and finance, technology, start-up disruption and innovation as well as international geopolitics involving Asia, to women empowerment. She's known for her unique talent to stimulate discussions and insightful conversations with a tinge of humour.
AGENDA
In these 4 hours, along with the golden opportunity to connect with other amazing women leaders, you will also learn
how to build your signature leadership story which you can use in moments-of-truth conversations and key influencing moments of your career

how to powerfully and authentically tell the story to support your calls to action

how to create trust and confidence in others of your ability and qualification

how to engage with, and appeal to people's emotions and creative side

from other 'women who influence' in how they tell their leadership stories and be inspired by their life choices and journeys
HOSTS/FACILITATORS
Julian Cheong and Magdalena Petryniak are Managing Partners of Mike Bosworth Leadership LLC (USA), for Asia and Europe, respectively.
Starting from two vastly diverse cultures and backgrounds, they are great friends today, a relationship forged from their first meeting as co-affiliates back in 2014, and working together in challenging projects and serving clients all over the world.
Julian Cheong
Managing Partner, Mike Bosworth Leadership Asia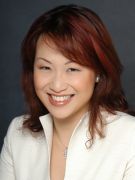 "People perform at their best when they feel aliveness and love doing what they do."
Julian spent 17 years in the fast-paced IT industry as a sales leader. In 2014, she repurposed her career to contribute in the area of Sales Force Transformation under the mentorship of Michael T. Bosworth and founded Mike Bosworth Leadership (Asia) as her first entrepreneurial venture.
She graduated from the Nanyang Technological University with a Computer Engineering degree and learnt the life skills of connecting with people from a lifetime of observing her jovial and kind-hearted mother. As a hobby, she practices her 'story and connection skills' by singing in public venues with her talented band members.
Magdalena Petryniak
CEO and Founder, Story Seekers Europe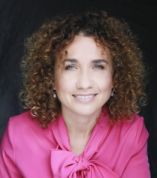 Magda strongly believes that it is people that make change happen when they have a vision of a better way. Her mission to empower them, so they can make the transformation in a professional and sustainable way.
She has completed more than 100 projects for marketing, communication, and sales departments throughout 12 years of running a company in Poland. Her best-known project launched a lobbying campaign, that resulted in a smoke-free law in Poland. Working for the Harvard Business Review Polska she co-created and hosted over 30 conferences with international experts. She has graduated from the University of Economics in Kraków, Kraków School of Business, the Leadership Programme at Johns Hopkins Bloomberg School of Public Health in the USA and the Academy of Innovations of ICAN Institute. She is passionate about helping people to build authentic relationships using the power of storytelling and empathetic listening.
PARTNERS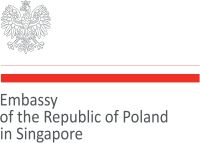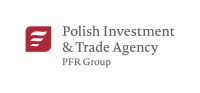 ADDRESS
School of Law
Singapore Management University
55 Armenian Street
Singapore 179943
Classroom B1.13 (Basement 1)
When & Where

School of Law Singapore Management University
55 Armenian Street
Classroom B1.13 (Basement 1)
Singapore, 179943
Singapore

Monday, 20 August 2018 from 16:00 to 20:00 (Singapore Standard Time Singapore Time)
Add to my calendar